Destinee & Dirk – Series 1 Episode 1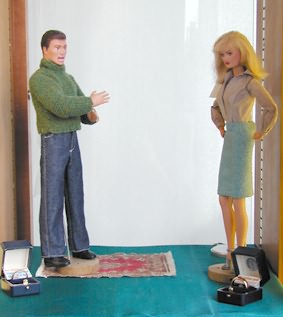 1. Dirk proposes to Destinee and then they have their first row. Destinee has to confess that she has had a love child with the old seducer, Count Von Einhorn.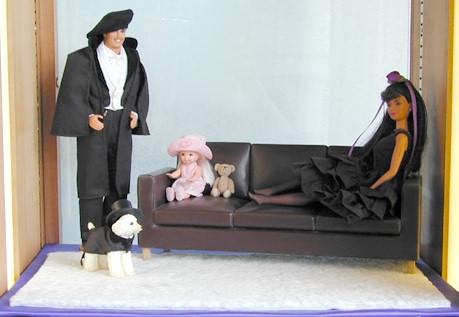 2. Destinee's mother Zita, and the old seducer Count Von Einhorn discuss Destinee's forthcoming nuptials and the future of Stacy Jo, Destinee's child. Fango guards his master jealously.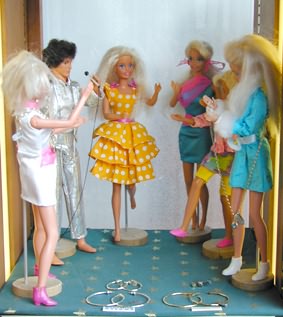 3. On her hen night Destinee and her friends dance with wild abandon. The atmosphere is electric as they move and groove to the strains of the much sought after and very expensive nightclub entertainer Frankie Formagi.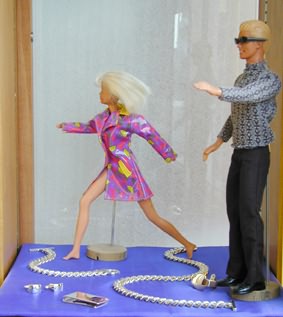 4. Dirk has his Stag night, but no one turns up. The stripper makes a run for it.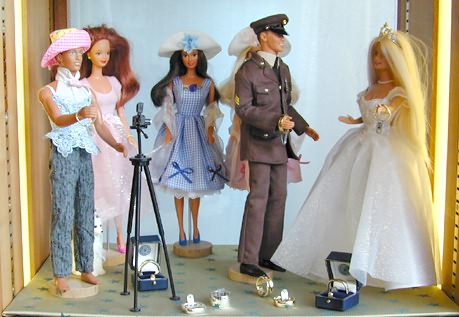 5. Destinee looks radiant as she and Dirk tie the knot. The only small cloud, on her otherwise perfect day, comes from Phileepe, one of her mother's strange friends who has been hired to photograph the happy day. He keeps making sly remarks about the bride being just a little bit overweight.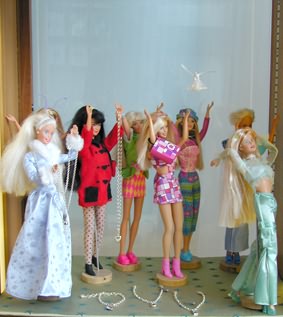 6. Destinee, ready to leave for her Honeymoon throws her bouquet, whilst behind her, her friends grapple for that longed for prize…..a real Man!