Engagement Rings
An engagement ring is one of the most special pieces of jewellery you will either buy or be given. It symbolises a beautiful, lifelong intention to love. Our timeless engagement rings for women and men are all lovingly handcrafted in our London workshop. Whether you are looking for unique diamond engagement rings, sapphire designs or recycled rose gold engagement rings, here you will be sure to find a ring that's as special as the one you love.
Angel Collection
Striking and wonderfully modern. A collection of engagement, wedding and eternity rings made with an architectural sensibility. The Angel Collection has delicate as well as chunky designs to choose from.
Discover
Halo Collection
The name of the Halo Collection comes from the style of the setting; the stones in the engagement rings are suspended in a 'halo' of precious metal. It is one of our most popular signature collections due to the enduring classic style.
Discover
Light Collection
Taking inspiration from architectural arches and bridge spans, the Light collection has an elegance of touch and a refinement that shines through these delightful heirloom pieces. They are at once physically strong, but with a delicate lightness.
Discover
Alternative Engagement Rings
Any of our rings can be used as an engagement ring. There is no need to go down a traditional path. You can have a solid gold Skull with diamond eyes or a Geo eternity ring. An engraved Signet ring or even a Dragon ring. Don't hold yourself  back. You are an individual and you want to show the world who you are. Be bold, be striking, let us help you be you!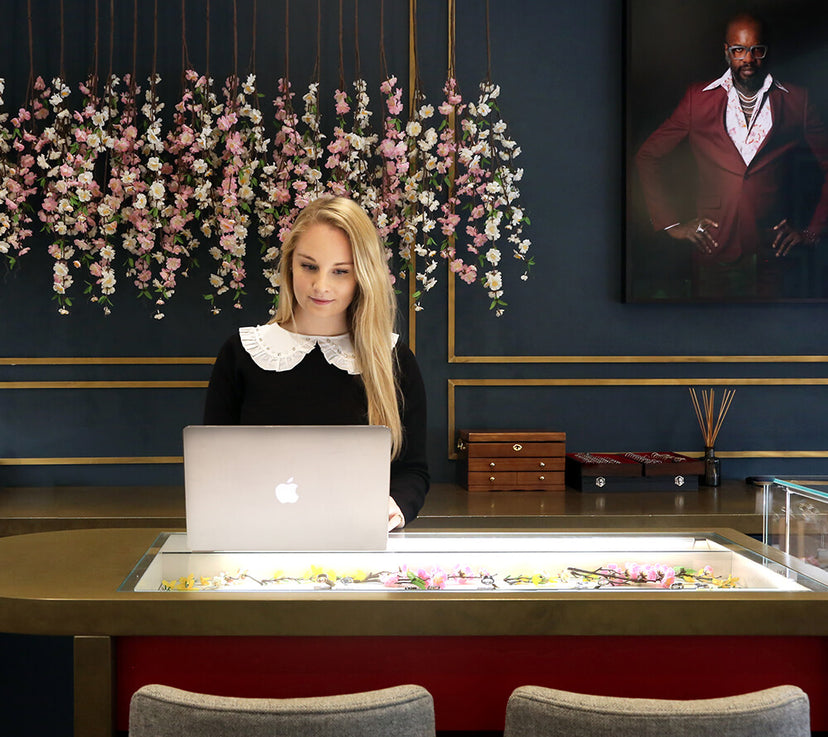 Request a consultation
Commissioning a bespoke piece of jewellery is a truly wonderful experience and we aim to make it as special as possible. Please fill out this form and one of our team will get back to you re your request.