Men's Necklaces & Chains
Strong and striking men's necklaces, pendants and chains show off your individuality when all around are fading into greyness! Choose from our signature collection of link chains for a classic and sophisticated everyday look, or show off a bit of 'edge' with our popular skull necklaces. 
Every one of Stephen Einhorn's necklaces is handmade right here in our London workshops, from recycled precious metals and ethically sourced gem stones.
All our jewellery is available in a range of precious metals and materials. Click on the product to choose yours.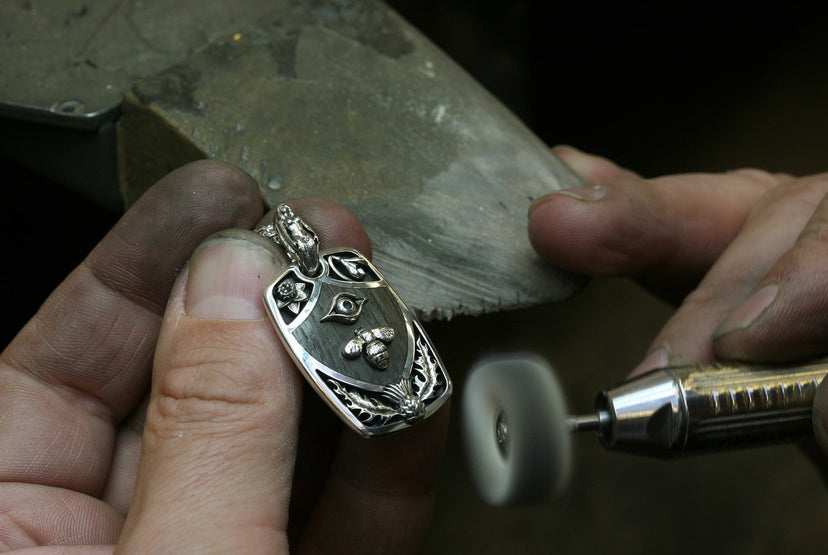 Men's Handmade Necklaces
We offer a number of beautiful and original handmade necklace designs. Discover solid silver pendants, which are ideal to personalise with an engraving or simply worn as they are. We also have our Thames Wood collection which is crafted from 2000-year-old oak - a very sophisticated and elegant collection that gives you a slice of history at the same time.
Stephen Einhorn's men's necklaces and pendants are all handmade in solid yellow gold, rose gold, white gold, platinum and silver in our London workshops. Not a single men's necklace is plated and each design can be made in a variety of carats. Luxury jewellery at its best, each piece is expertly crafted. Our necklaces for men are totally unique and are designed to last a lifetime.

We are one of the few British companies left who make everything on site. We can alter, we can revamp, we can service, and generally look after your Stephen Einhorn jewellery for life.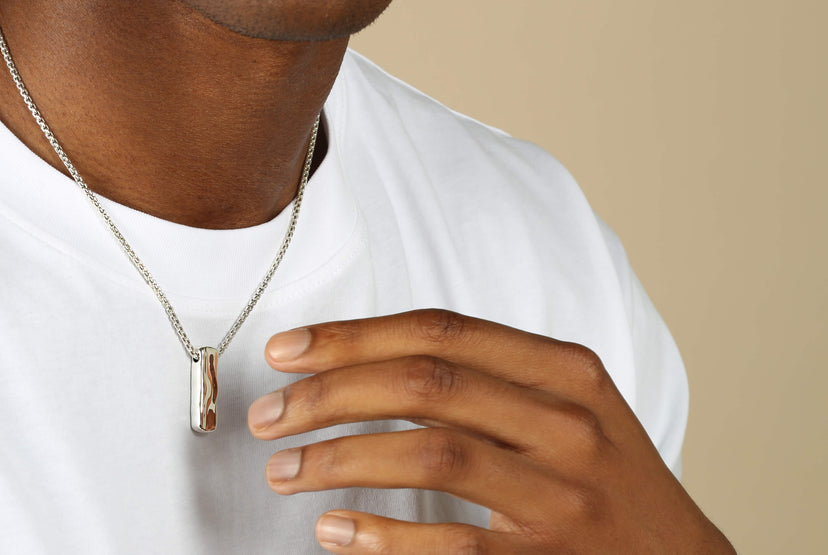 Sterling Silver Men's Necklaces
Our most popular men's necklaces, chains and pendants are from our striking Sterling Silver range. Perfect for everyday wear, shop with a clear conscience now all of our sterling silver pieces are crafted from 100% recycled metal. Compared to mined silver, CO2 emissions are cut by two thirds and water usage is dramatically reduced - click here to head to our sustainability page for more information.
Featured Collection: Skull Necklaces & Chains