Bespoke Individuals Showcase
In our Designs for Individuals showcase, you will find a curated collection of our past creations, each a testament to the endless possibilities of bespoke jewellery. No piece of bespoke jewellery is ever the same. Explore the pages, immerse yourself in the beauty and craftsmanship, and let these designs inspire you to embark on your own unique journey.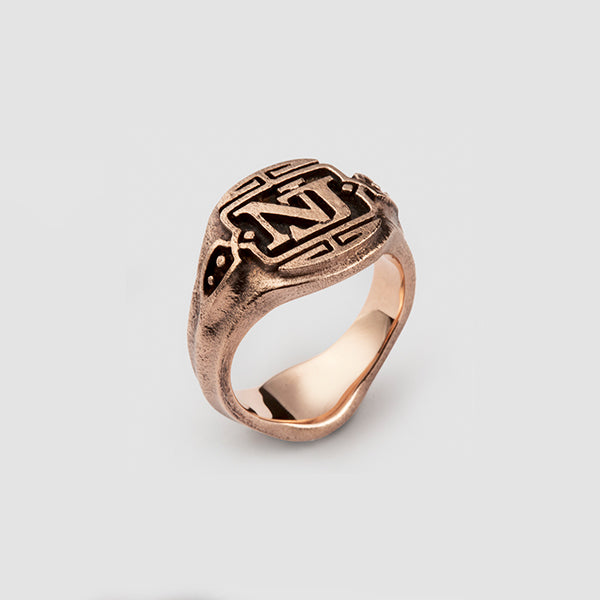 Nothing shouts 'individual' as loudly as your own specially commissioned signet ring. It has a unique sensibility, a unique sense of style and it's altogether very luxurious.
Create something really special for yourself or that very special someone by having a Stephen Einhorn Bespoke Bracelet or Bangle.
Amazing pieces and amazing customer service. I've been using Stephen Einhorn now for over a decade and will continue to do so. The team care about what they do and care about customers. Do not hesitate to get in touch with them or buy their high quality, precious and beautiful designs (or even get your own piece made!)
Excellent service and mesmerising website!! I adore jewellery and the people surpass all expectations! I know where to go if I need something bespoke! Service is second to none and the finished article is so beautifully packaged!
So happy with my bespoke bracelet, it's exactly how I wanted it. Quality of workmanship is exceptional,I was kept informed and updated regularly. Good customer service, will be ordering a ring next!
Find out more
Welcome to our world of exquisite bespoke jewellery, where every piece tells a unique story that belongs to you.
Whether it has been inherited or it's simply a beloved piece of jewellery that needs a bit of updating we offer our exclusive jewellery remodelling services, giving your much loved treasures a new lease of life.
About Bespoke Designs For Individuals
Imagine the limitless possibilities of what you can have,  when your imagination meets our master craftspeople. Whether you would like a custom engagement ring, a statement necklace, or an heirloom-quality bracelet, our team of craftspeople are dedicated to turning your vision into reality.
If you are getting married, or having a civil partnership ceremony why not have your wedding/civil partnership rings bespoke? After all, you are getting married to someone really special, and the same should apply to your rings. Make them meaningful, design them for yourselves, design them with your own special style. Design them together!
We are committed to crafting jewellery that not only looks exquisite but also respects our planet. We exclusively use ethically sourced materials and embrace sustainable practices, allowing you to wear your jewellery with pride, knowing it reflects your values.
We also make bespoke memorial jewellery because we understand how important this is to every individual who has lost someone they love. To spend time having something like this commissioned after someone has died can be a cathartic experience for you. It's nice to be able to think of that person and to create something to keep their memory alive.
With decades of expertise and a passion for perfection, our craftspeople combine traditional techniques with cutting-edge technology to create jewellery that transcends time. Each piece is meticulously handcrafted in our London workshop, ensuring exceptional quality and attention to detail. Plainly put, we just love making things.

A bespoke Signet ring, bangle or bracelet would be the ultimate gift to yourself or someone special. Nothing says luxury like a commissioned bespoke design. What better present to give a son or daughter once they have reached the grand old age of 18?
Your journey with us is as unique as the piece we create for you. Our dedicated team of designers and craftspeople will work closely with you, providing expert guidance every step of the way. From first sketch to final polish, we are here to make your bespoke experience unforgettable.
Ready to embark on a journey of artistic expression and timeless elegance? Contact our Bespoke Service team today to book your personal consultation. Let's bring your dreams to life and create a treasure that will be cherished for a lifetime. Unlock the extraordinary with Stephen Einhorn's Bespoke Service – where your imagination takes centre stage.
FAQ's
Answers to commonly asked questions
Read More