Bespoke Brand collaborations
At Stephen Einhorn, we're more than just craftspeople; we're artists who understand the power of collaboration. Not only that, we love the actual collaboration process and all the new creative possibilities that it brings as well as the wonderful people we get to work with. We're pleased to extend an invitation to brands seeking to elevate their ideas and message. Our exclusive collaborative projects are designed to bring your brand's vision to life, one timeless, sustainable piece at a time. Let our extraordinary creations inspire you to put into practise the endless possibilities that when creative minds all work together, we can produce something fabulous. We can create bespoke jewellery collections that will captivate your audience, and really make you stand out.
Stephen Einhorn x Joshua Kane
Extraordinary and unique Dragon dress ring. A collaboration with the flamboyant Tailor Joshua Kane.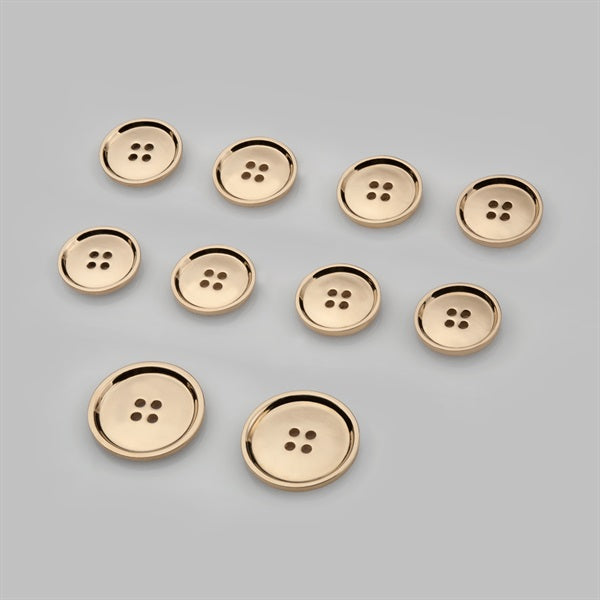 Stephen Einhorn x Bernstein & Banleys
This limited edition set of 4-hole gold buttons were commissioned by Bernstein & Banleys who supply textiles and trimmings to the bespoke and couture tailoring trade.
About Bespoke Brand Collaborations
Why Partner with Stephen Einhorn?
Craftsmanship Excellence: With nearly three decades of experience, we're renowned for our unrivalled craftsmanship. Our craftspeople have honed their skills to perfection, ensuring that every piece is a work of art.
Tailored to Perfection: We understand that your brand is unique. Our collaborative process is centred around bringing your brand's values, aesthetics, and narrative into every piece we create.
Timeless Beauty: Our jewellery pieces are not just accessories; they are heirlooms. Each piece embodies the enduring elegance that only the finest craftsmanship can deliver.
Exclusivity Guaranteed: When you collaborate with Stephen Einhorn, you're ensuring that your brand stands out with exclusive, one-of-a-kind pieces that can't be found anywhere else.
A Legacy of Excellence: Our legacy, spanning back to 1995, is a testament to our commitment to quality. Collaborating with us adds prestige and heritage to your brand.
The Collaboration Journey:
Conceptualisation: We start by diving deep into your brand's identity, values, and aspirations. We all talk together bouncing ideas around to see what we can come up with that we all agree on.
Design Excellence: Our talented designers will then translate ours and your ideas into something that we all think represents the collaborative process between us. Every design is a fusion of creativity and precision.
Handcrafted Masterpieces: Our master craftspeople then take these designs and bring them to life. Using only the finest materials ethically sourced, sustainability is very important to us as a company.
Quality Assurance: Our unwavering commitment to quality ensures that every piece undergoes rigorous quality checks to meet the highest standards.
Elevate Your Brand's Legacy
Partnering with Stephen Einhorn for collaborative projects is your opportunity to create art that represents your brand's legacy and vision. There are now very few companies here in the UK that can actually do this work for you. This is what we have done over nearly 30 years to build a base of highly skilled people that have the skills and the sensibility to do this work for you. We pride ourselves on using the very latest technology as well as using time honoured skills that go back centuries to make what you would like. Together, we'll make timeless pieces that tell your brand's unique story, leaving a lasting impression on your audience.
FAQ's
Answers to commonly asked questions
Read More