New Skull Ring Collection
Introducing three striking new additions to the iconic skull range for 2022: the Catacomb Skull & Bones Ring, Two Tone Beloved Skull Ring and Beloved Skull Ring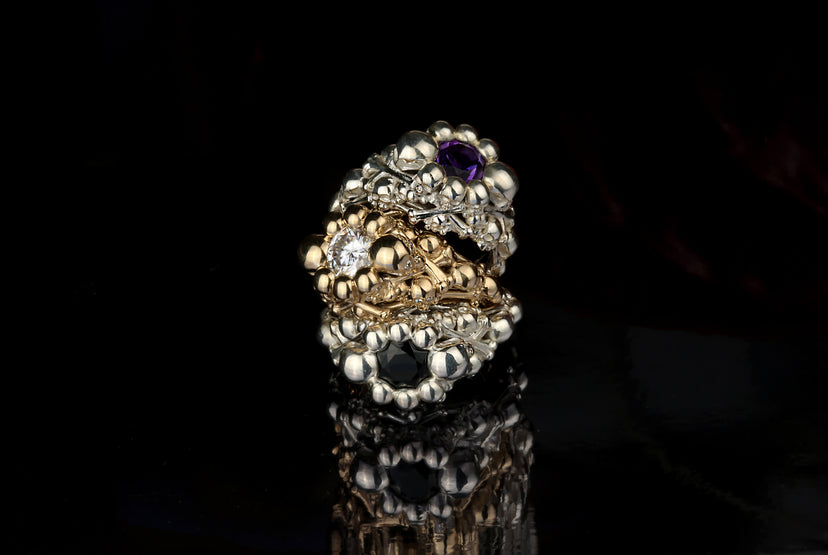 Catacomb Skull & Bones Ring
The Catacomb Skull Ring is a really unusual and luxurious statement piece, made up of twenty eight skulls and bones in various shapes and sizes. Inspired by the mystical ancient burial grounds that gave it its name, this is really a one-of-a kind piece. How unique!
Gemstones can be set in the eyes all over this beautifully handcrafted ring, and we can create it in the recycled precious metal of your choice.
Shop Now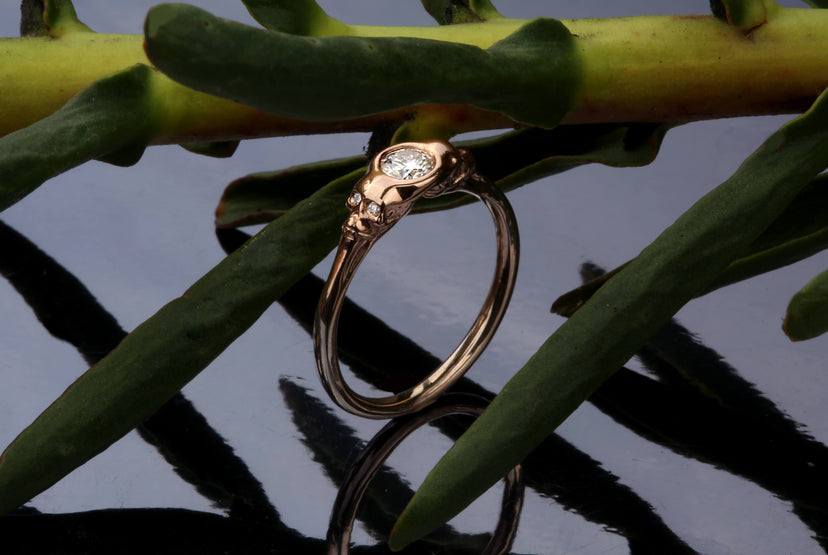 Beloved Skull Ring
Delicate and a little bit different, the Beloved Skull Ring features two skull heads with a stone set in between them. This lovely design symbolises romance and togetherness, making for a wonderful engagement or wedding ring, or a romantic gift. Customers can opt for a single precious metal or choose the two tone version of this design. The top setting can feature the stone of your choice. Add a diamond and it's perfect for a proposal!
Shop Now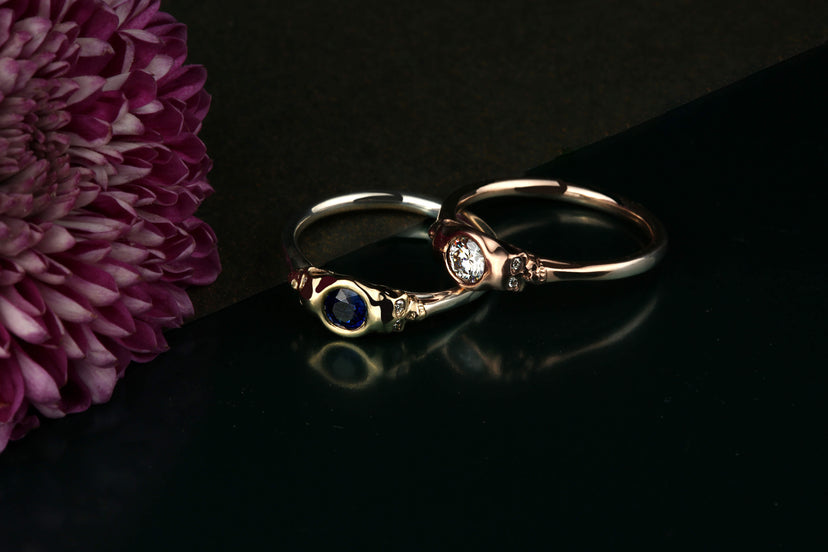 Beloved Skull Ring Two Tone
Can't choose between two different metals, or maybe you'd just like a design that stands out a little more? The Beloved Skull Ring is also available in a beautiful two tone variant, giving you the option to combine sterling silver with yellow gold or rose gold.
Shop Now
STYLED BY US

Introducing the new skull collection as worn by the Stephen Einhorn team.

As different as our individual styles all are, these unique design can work for everyone. Wear it your way!
Handmade In London
Just like every piece of Stephen Einhorn jewellery, our new skull rings are meticulously crafted by hand right here in our Islington, London studio using 100% recycled precious metals and the ethically sourced gemstones of your choosing.
Discover The Workshop
 "My skull jewellery represents sculptural beauty, mortality and history. I love the grandeur of skulls. The way you can use such a strong striking symbol and make it look approachable, stylish and luxurious, even though normally it's a symbol of power and danger."
Get In Touch
Do you love our new skull rings but would like to order them in a gemstone we don't offer on site? No problem! Contact us to customise any designs we have on site.