Christmas Jewellery Gifts
We know that jewellery is for life, not just for Christmas, but we also know that Christmas jewellery gifts are never unpopular. Picture it now: Christmas morning, sparkling lights on a lush green tree, the smell of freshly brewed coffee and something mulling, a luxurious Stephen Einhorn box nestled underneath an overhanging tree branch… For inspiration this festive season have a look at our pages which we have broken down into gift guides just to make your gift buying that little bit easier. Be it sparkling Christmas engagement rings, fabulous Christmas bracelets, sumptuous Chritsmas earrings or sharp Christmas cufflinks, we think you will find what you are looking for here. Whoever you are buying for - Christmas jewellery gifts for him or her or them - we hope you will find something elegant, modern, beautiful and long lasting to delight. We can even seal it in our unique breakable package for an extra special Christmas surprise.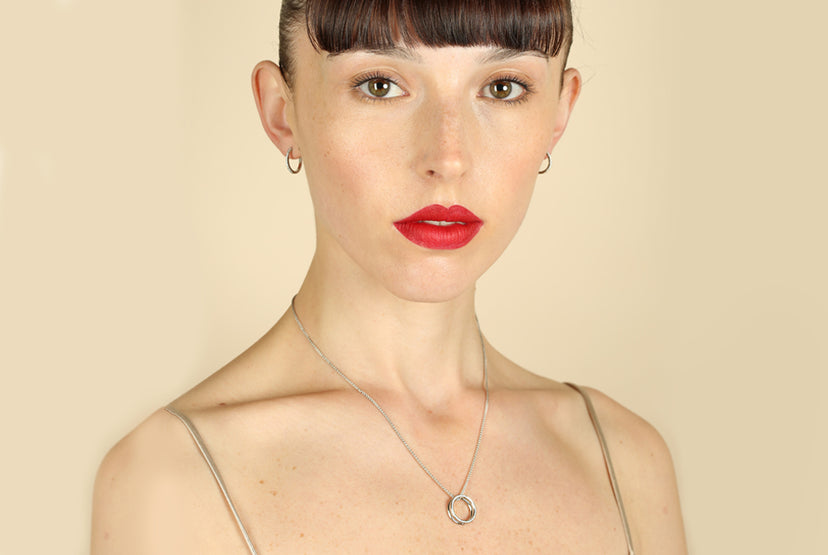 Jewellery Gifts For Her
A selection of jewellery gifts for her (or him or them) ranging from bracelets and necklaces to rings and earrings. Here you can find individual jewellery gifts or complete sets. Have a browse and see where inspiration will strike.
Explore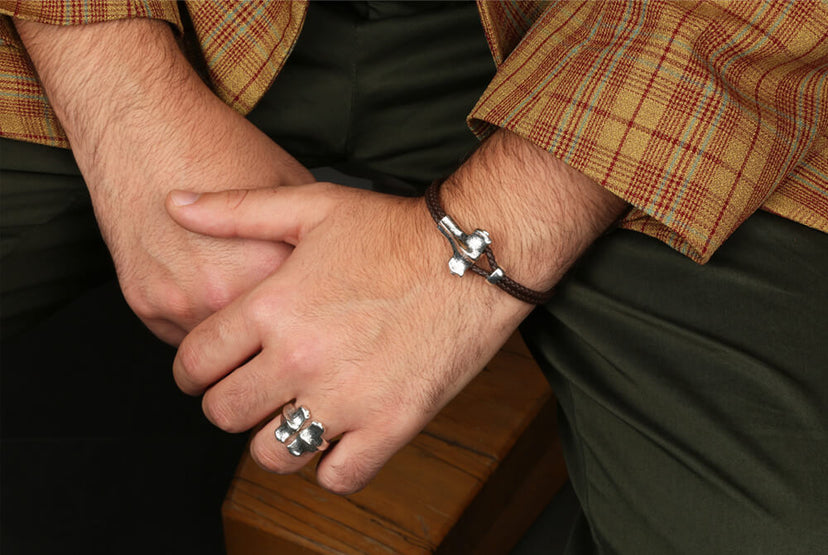 Jewellery Gifts For Him
Jewellery for the man (or woman) in your life who likes their jewellery beautifully made, modern, sophisticated and bold. Have a look at our selections and remember, everything can be ordered in a range of precious metals from Sterling silver to yellow, white, and red gold, and platinum. 
Discover
For all those who are good planners and like to get ahead of the game, we have extended our returns period for Christmas present purchases to January 16th. We hope this makes organising all your Christmas gifts a bit easier. Have a look at our new Christmas collections that we have curated to try and make your gifting that much easier. Choose from any number of exciting designs all made by us in our London workshops in 100% recycled precious metals and ethically sourced gemstones, yummy!
Our jewellery is beautifully packaged in luxurious recycled and compostable gift boxes, or choose our unique, handmade Heartbreak or Egg breakable packaging for a gift they really won't forget.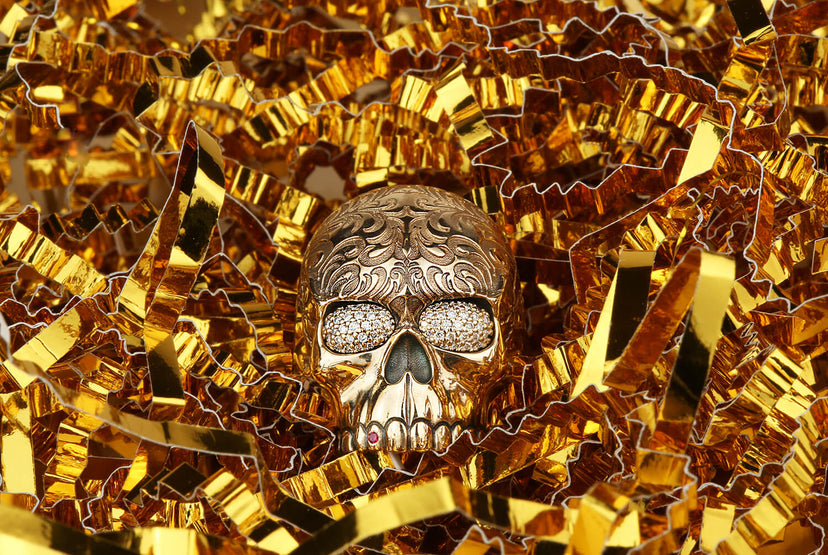 Christmas Skulls
Christmas is a time for cosy nights in, sparkling nights out, festive wrapping paper and… Christmas skulls. For the lovers of all things gothic, you will find our ever popular skull rings in a range of sizes, plus skull bracelets, skull cufflinks and skull necklaces.
Explore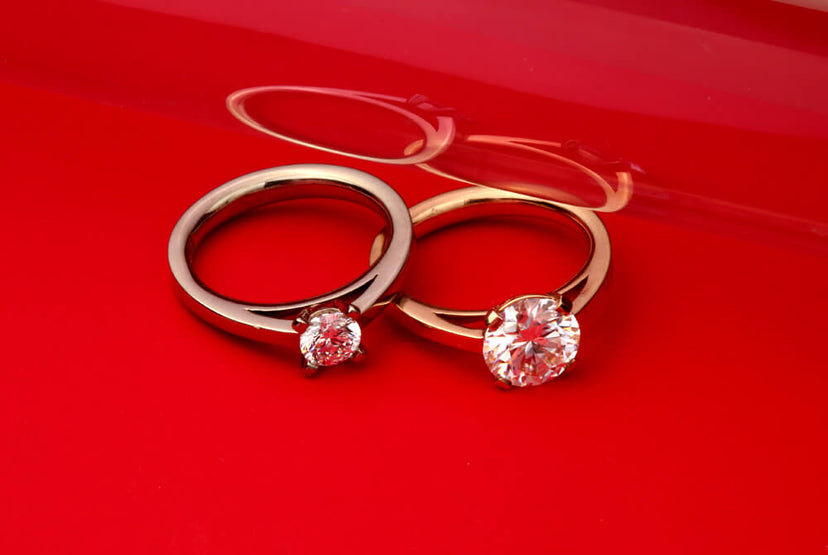 Christmas Wedding and Engagement Rings
There is something really special about giving or receiving a ring for Christmas. Not just any ring, though, the ring. Here you will find a selection of Christmas wedding and engagement rings to surprise your beloved with.
Discover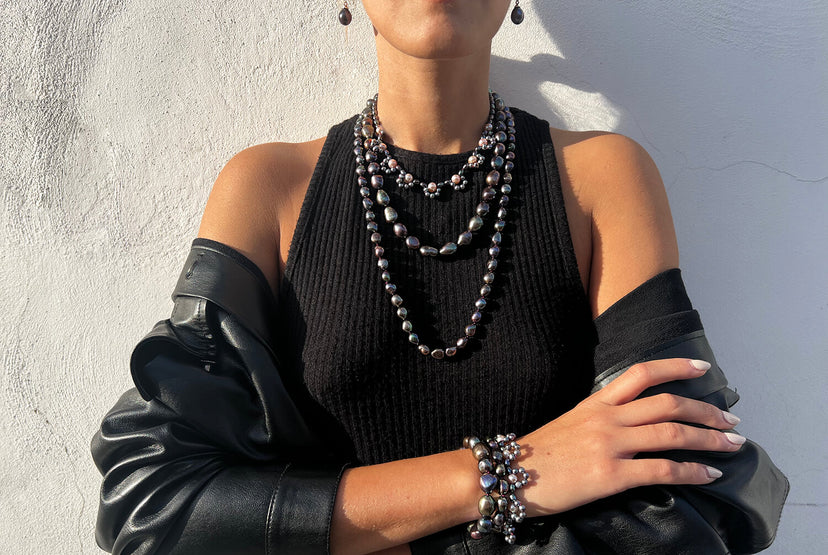 Pearl Christmas Gifts
Our pearl range is the perfect blend of classic and modern. Every single piece is individually hand knotted, whilst the entire range boasts specially designed clasps and catches to finish each design. The ideal present for the cold winter.
Explore
Our Bespoke Service
We think we have designed something for everyone here at Stephen Einhorn, but don't let us be the limit of your imagination: come to us with an idea and we will work to make it a beautiful, perfectly crafted reality. Have a look at some of our spectacular past collaborations and get in touch if you would like to commission something truly unique in time for Christmas. After November whether or not we can make your gift on time will be on a case by case basis, but we can always provide gorgeously packaged artwork for delayed gratification, or customise something we already make (some engraving or enamelling, perhaps?) If in doubt, give us a call or pay us a visit, we love hearing your ideas.
Find Out More
Heartbreak Gift Packaging
Make your gift giving an unforgettable, romantic gesture they'll remember forever. Whether you are giving sumptuous classic heart jewellery, sparkling diamond engagement rings, sleek cufflinks, or modern skulls, you can add some extra theatricality by hiding them inside our unique breakable heart packaging.
Discover