Stephen Einhorn's Film Debut…
Yes it has come to this… the call of the celluloid (well actually the call of the digital, but it doesn't sound as good) has given Stephen his first appearance on film. Oh how we have laughed at the hair which really ought to get its own credit…weep on all you baldies out there… the hair is making its debut!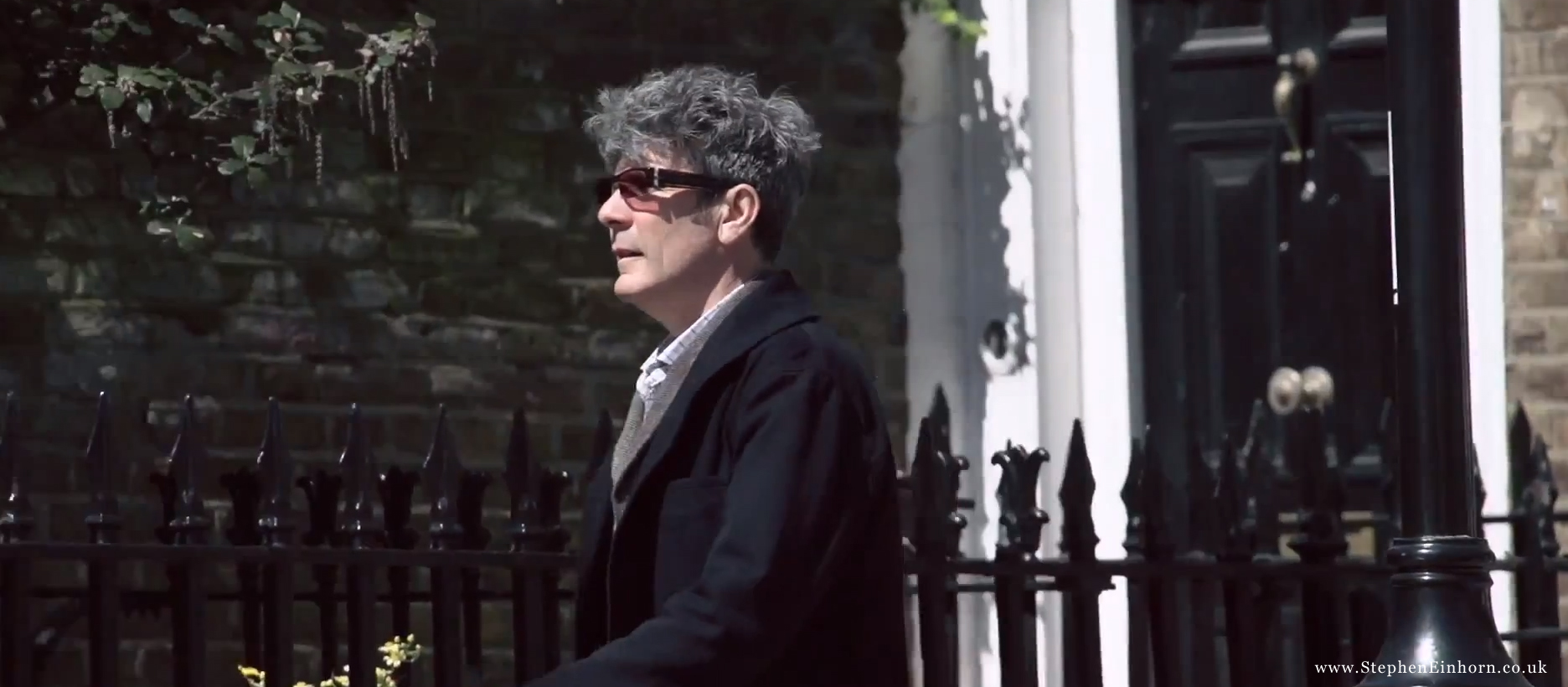 Since we started our fine jewellery label nearly 20 years ago we have really struggled with getting our message across – that we do actually design and make everything here in our London studio and workshops and if we don't have the piece you want in our shop, then yes you will have to wait for one of our skilled jewellers to make it for you… So all the foot stamping in the world cannot make possible what is not physically possible, although we always try our best!
We find the issue of provenance and the fact that everything is made onsite is something that is becoming increasingly important and meaningful to our customers, in fact just as important as it is to us.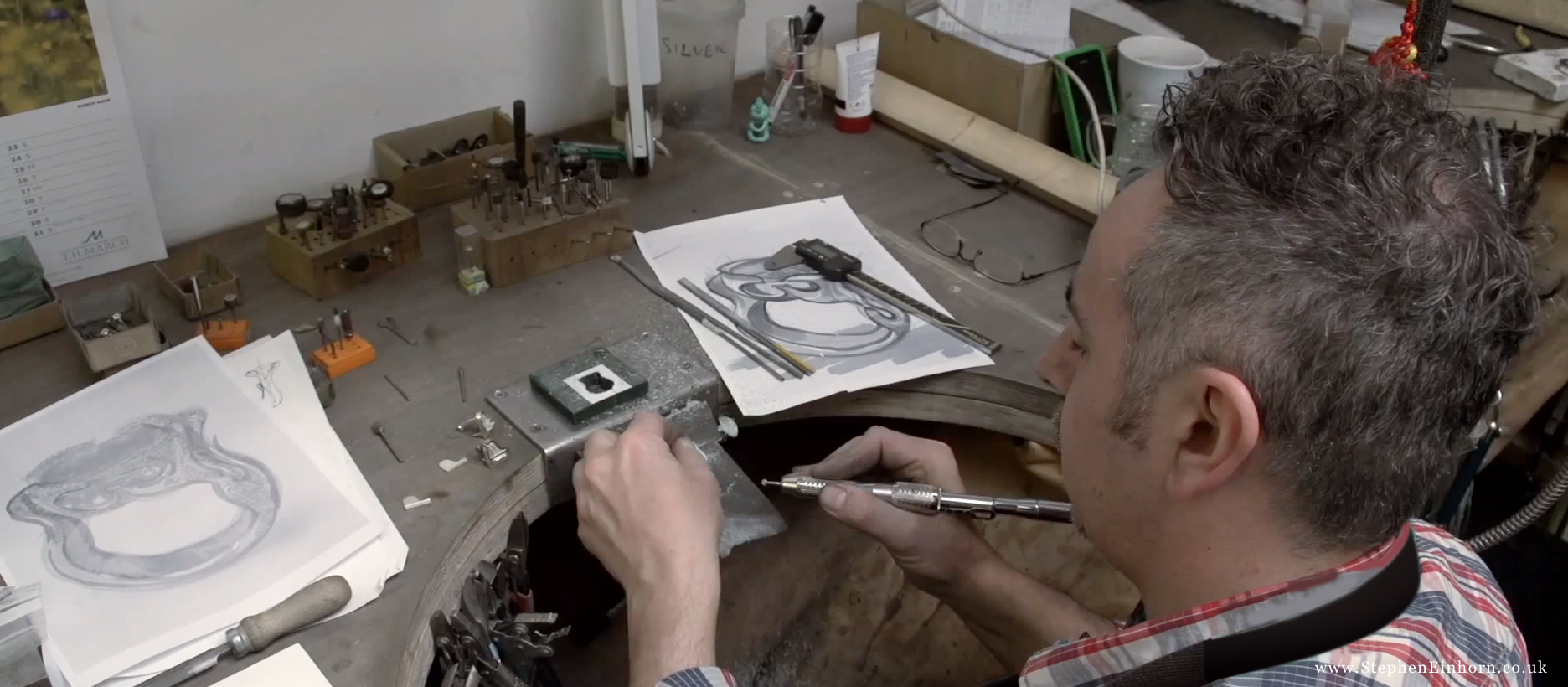 We hear every day of more and more stories of terrible exploitation in other countries where some goods are being manufactured, we don't want any of our jewellery designs to be made like this. We support British manufacturing, we ARE British manufacturers. As well as having many highly skilled jewellers here in our workshops, we have also trained a lot of people over the years – trained them to be really great craftsmen and women, some of whom have even gone on to run their own businesses. A natural progression and one that we are proud of.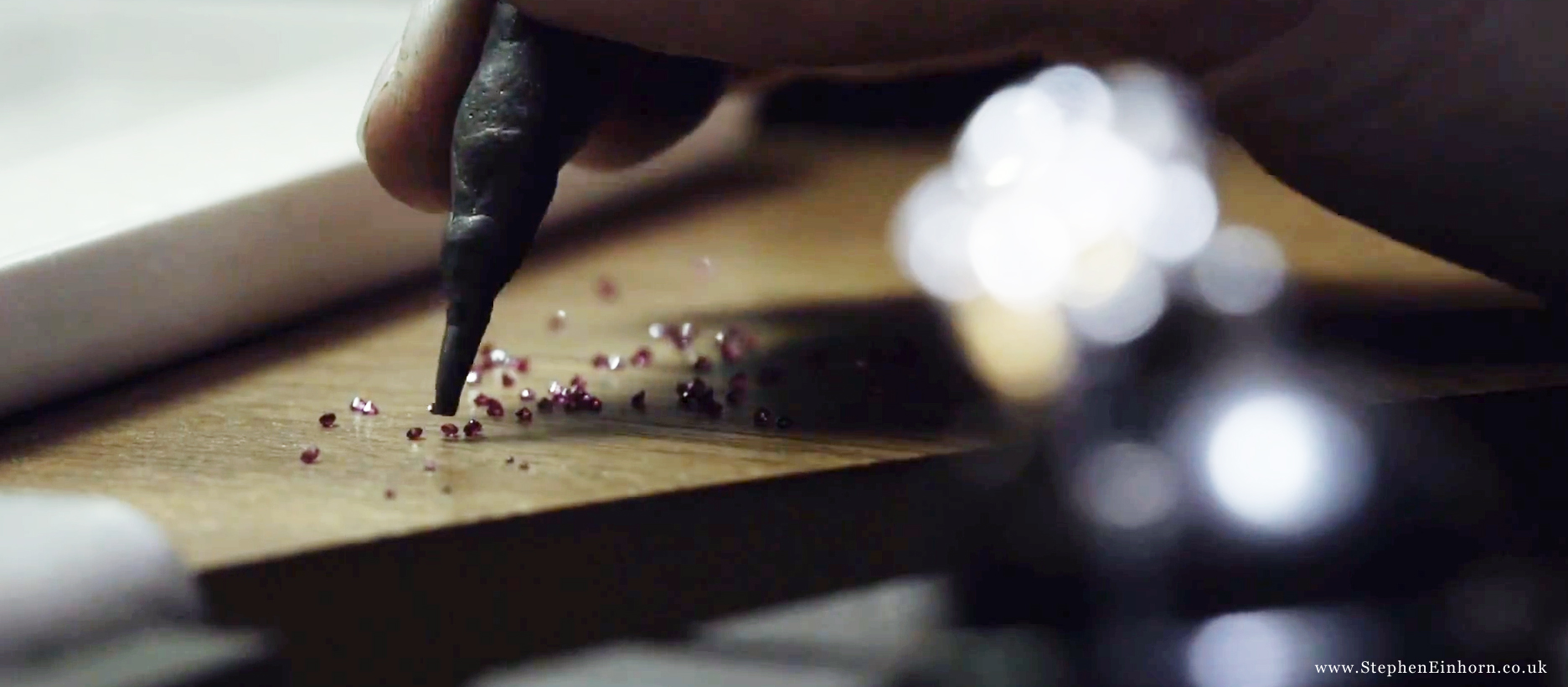 We have a large door at the back of our London jewellery shop that does say 'Workshop' to indicate that our jewellery workshops are on the premises but somehow the message still doesn't quite get through. So we thought… as we are failing at this 'spreading the message' business why not make a film?
Because we have dedicated the last 20 years to building up a British workshop with the best skilled craftsmen we can find, we thought we should give you a sneaky peak behind-the-scenes here at Stephen Einhorn. We have made a short film explaining what it is we do and where we do it. We hope you enjoy it, it was fun to make. We had a very talented filmmaker, and we think the result is great. We hope to make more to show you some of the other fabulous things we do. Also… Stephen… we have saved the outtakes, more on that later!