The Crow Has Landed… Well Nearly
It's a bird, it's a plane… no actually it is a bird. A beautifully crafted crow to be precise. This is a little preview of our new crow charm which is part of a fabulous new collection that will be available to buy at our online shop next week.
He's not looking too impressed with those pliers…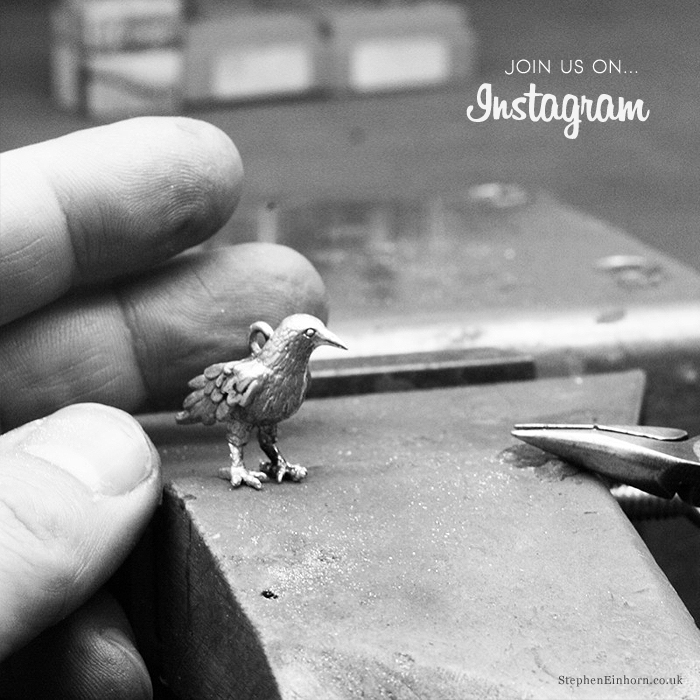 Follow us here on Instagram for more behind-the-scenes pics and exclusive previews.