The Inspirations Behind Our London Jewellery Shop Redesign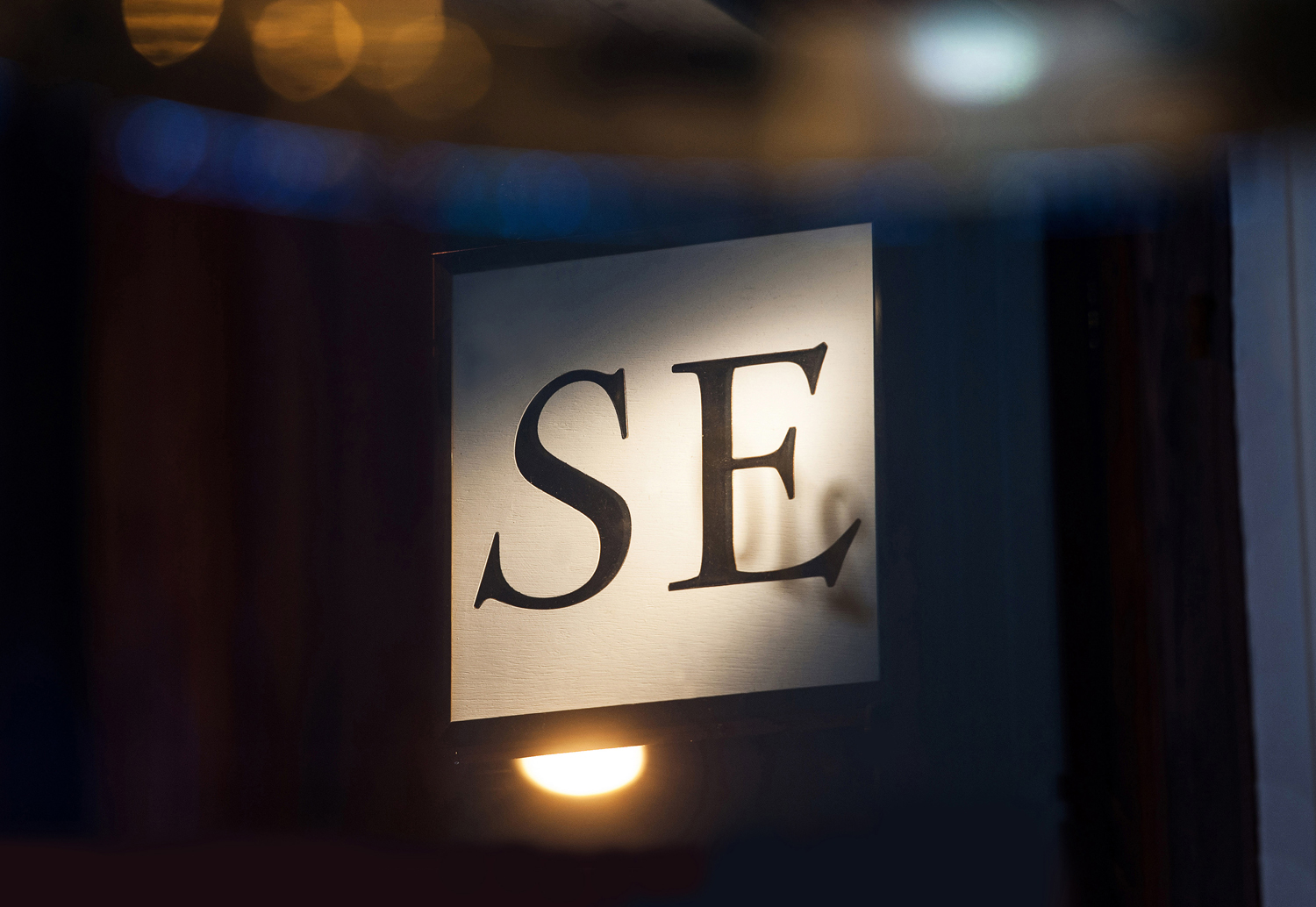 The design of something is incredibly important to us, not just with our own pieces but also in everything around us. So as you can imagine, a lot of thought and careful planning went into the look of our new shop. Inspirations and references were pulled together, paint samples were studied and every little detail was carefully considered. We thought we'd have a little Q&A session with Jane, our executive and creative director so you can learn a little bit more about why and how we got our new look.
What were the inspirations behind the redesign?
We wanted a new look to reflect the way our company is moving and growing. The quality and style of the external storefront fittings act as a window into our world inside both in terms of the interior design and the fine jewellery our jewellers create onsite. The brass Stephen Einhorn lettering, which has been inlaid in the wooden shop front panel was created using the same techniques that we use in the workshop to inlay gold or platinum into our 2000-Year-Old Thames Wood pieces.

The interior itself was inspired by the look and feel of London's fabulous Royal Festival Hall. Referencing the colours and materials used along with its architectural simplicity and timeless appeal, the concept was chosen to mirror our brand ethos of design, longevity and craftsmanship. The Royal Festival Hall is a place that I first went to when I was very young and I really love it.
Tell us about the materials that have been used?
We have used glass, brass and rich dark wood but with soft touches like the chairs and corner sofa, so that it's not too hard and angular. We wanted to create a comfortable and luxurious space that people want to spend a bit of time in.
The sculptural ceramic rings that we have used within the displays are larger versions of our own ring designs; they are larger than life and a bit Alice in Wonderland. The inspiration for our lovely wooden jewellery stands was our Roundhaus collection, which was influenced by the Bauhaus movement and the connection between art and the functionality of design. It's impossible to find anything ready made that we like or is of a good enough quality so we always make everything we need for ourselves. That's the beauty of having our own workshop.

The lighting is stunning! Can you tell us a bit more about it?
Lighting is a really important part of the look and feel of the new store, mixing classic vintage pieces and contemporary designs.  We've used 1970's Swedish pendant lights and contrasted these with ultra-modern halo lighting (also handmade in London) to create a spectacular welcome for our customers. The old and new lights again reflect what we do. We have an old fashioned sensibility of longevity and craftsmanship but at the same time we love modern design and all things new. We are also mindful of the environment and so have used LEDs throughout.
What do you hope the relaunch will offer for customers in terms of their shop experience?
We think our new shop is more atmospheric and a more interesting space. It's also a versatile place which we can change with installations and pictures to keep it looking fresh. We like to keep ourselves interested and excited and hope that translates to our customers, and inspires and stimulates them too.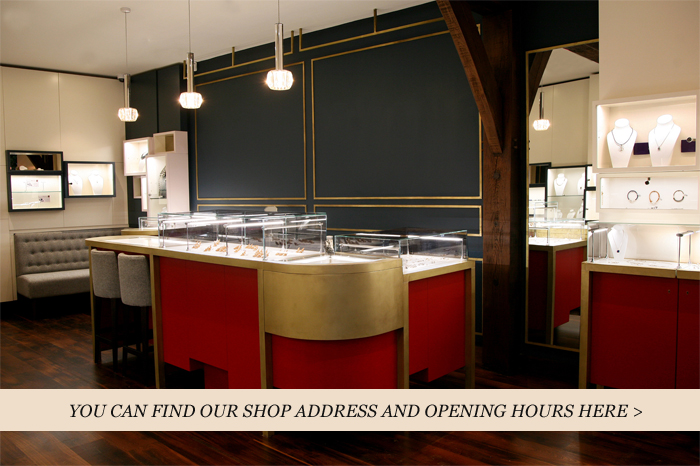 You can find our London jewellery shop address and opening hours here.