Arlo Parks wears Stephen Einhorn on BBC Radio 1 Live Lounge
Our jewellery is designed for individuals, so we couldn't be happier that Arlo Parks chose to wear some of it on her recent BBC Live Lounge Set. You can watch the whole set until October 24th 2020.
Arlo oozes style and confidence. A beautiful, strong woman who embodies everything we love about London: unique, a bit edgy and a melting pot for cultures and people from across the globe. In her all too short but powerful set, Arlo showcases her unique style of spoken word and song on Hurt, and covers My Future, by Billie Eilish. To get to know this young talent you'll need to delve deeper into her other singles.
The powerful simplicity of her line in Angel's Song: 'Fuck I love you.' really speaks to us: bold and fearless and unafraid to say what she really means. In these times of ten a penny commodified pop stars she is the break-the-mold unapologetic individual we need. Her lyrics are something which set her apart again and again, she talks about 'crushing on girls' in Cool and speaks frankly of depression in Black Dog, 'It's so cruel what your mind can do for no reason.'
Arlo is treading her own path as an artist, writing in her own voice and refusing to conform. She is unafraid to be exactly who she wants to be.
At the start of Eugene she sings, 'I had a dream we kissed and it was all amethyst.' That's our kind of dream.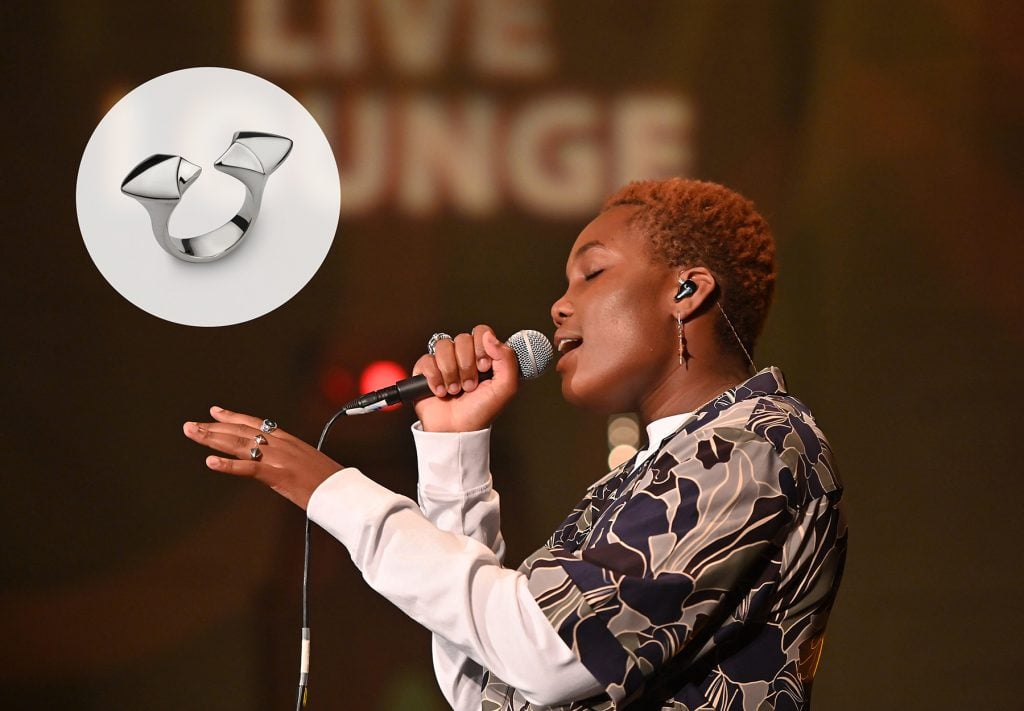 What was Arlo Parks wearing on her BBC  Radio 1 Live Lounge Set?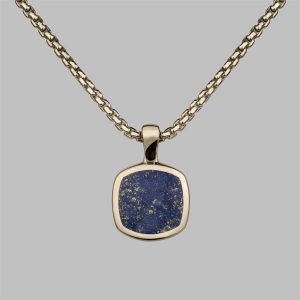 Arlo wears Inlaid Signet Pendant in yellow gold with blue lapis. Customisable with a choice of metals and stones this is great for expressing your own style and taste. The design of this piece took the idea of a signet ring and played around with it, becoming something less conventional whilst retaining the classic signet setting.
Discover Stephen Einhorn's Inlaid Signet Pendant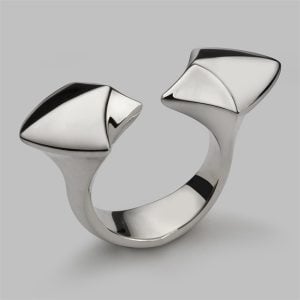 She is also sporting our Large Arrowhead Ring, a perfect balance of the masculine and feminine with its weight, bold clean lines and soft curves. This is a ring which can be dressed up or down, perfect with a sharp suit or a leather jacket, but making a statement every time. Just like Arlo.