Unisex: Our Genderless Jewellery Edit For You.
Transcending the idea of men's and women's jewellery, we are synonymous with contemporary modern style, irrespective of gender.
Unisex, or in other words a non gender specific style. This can be a bit confusing because quite often its the way you wear any style that makes it personal to you whatever sex you happen to be. A man can wear a very feminine style engagement ring and make it look perfect for him, a women can wear a more masculine style and it looks stunning on her. We have sold many such rings to men and women and they all looked fantastic!
But for the sake of argument we have made some styles that fit this Unisex category perfectly. We want everyone to feel comfortable with their choice.
We make jewellery for anyone and everyone. Whatever you would like we can make. However, to get you started and to try and give you a bit of inspiration here are a few styles to wet your appetite. We also make bespoke unisex jewellery too so if you want something totally unique all you have to do is contact us and we will make it for you.
Our Enamel Geo Elipse Ring 9 Carat Rose Gold & Black Enamel, would look stunning on anyone: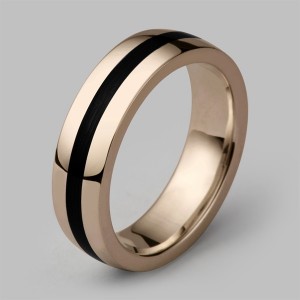 And the necklaces and pendants in our Arrowhead collection too…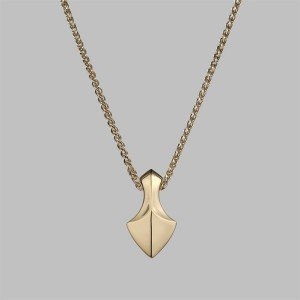 Our Curved Air Cord Bracelet in 9 Carat Yellow Gold & Black Cord, would be a subtle but luxurious addition to any wrist and doesn't scream…Man! Woman! Its says hmmmmm stylish!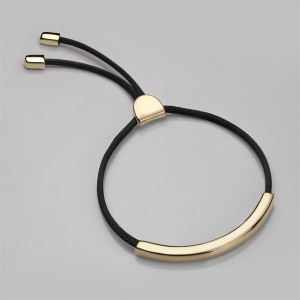 In our bespoke section we some stunning examples of  previous bespoke jewellery including the Bespoke Engraved Pendant in 18ct Yellow Gold, 14ct White Gold, Diamond & Ruby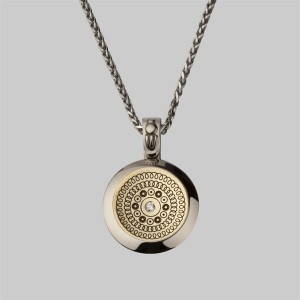 These are our slim Geo rings,with stunning 18 Carat Yellow Gold & Diamonds, sumptuous!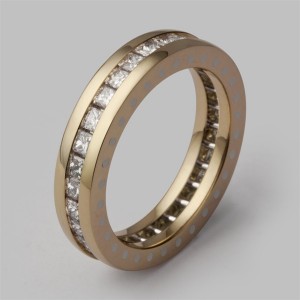 So take your pick, express yourself in any way you see fit and we will help you.