Bad Dad Jokes – Perfect For Father's Day!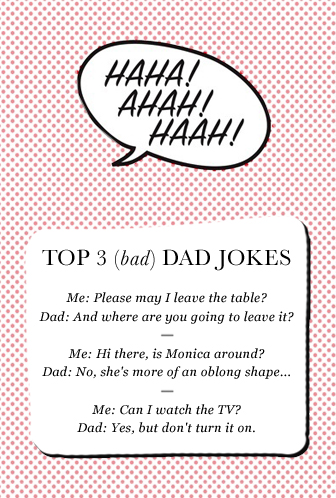 There comes a time in many a man's life when dad jokes become totally acceptable, they're basically a rite of passage into fatherhood. On a personal note my dads preferred location for a dad joke is a restaurant or around the dinner table. They are terrible! But after 25 years our family has learnt to accept them, and to be honest I would miss them if they stopped (just don't tell my old man that). So in keeping with the Father's Day theme we thought we'd share our top three bad dad jokes. Enjoy…
Don't forget to check out our hand-picked selection of Father's Day gift ideas.