Game Of Thrones Kristian Nairn Visits Our London Jewellery Shop & Workshops
The lovely gent who plays Hodor in Game of Thrones Kristian Nairn, came to visit our London jewellery shop and workshop last week. He has been a big fan of Stephen Einhorn jewellery for a while now and has several bespoke pieces of men's jewellery that we have handmade especially for him.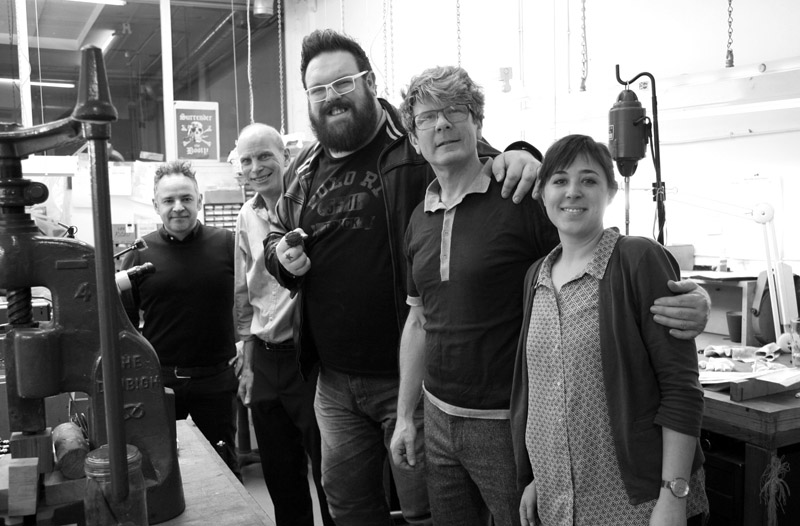 I cannot stress enough how lovely he is. The good jewellers in the workshop (or some of them who weren't on lunch…) were very keen to be introduced to him and Kristian just took it all in his stride and was really generous with his time. I have to now admit that we are ALL really big Game of Thrones fans, and if I had been in the workshop at the time I would have been there fighting to stand next to him.
None of us can wait for the next series… so many cliff hangers, Lord Greyjoy, The Queen of Dragons etc, so to have one of the actors in our London shop, well, it doesn't get much better than that! Kristian was coming in for a secret project (all will be revealed later in the year) and to try on the wax of a special bespoke ring that Stephen is making for him.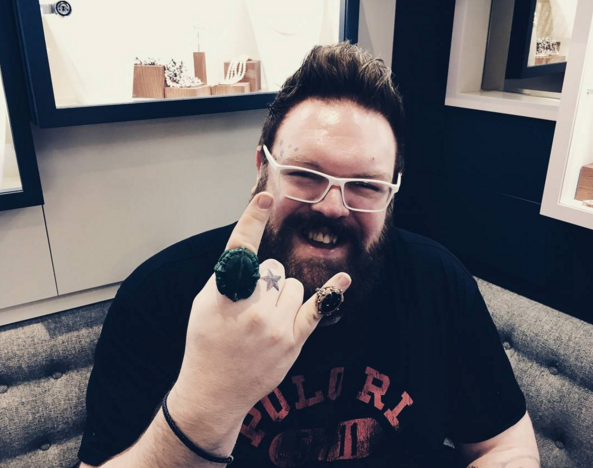 Here is Kristian trying on Johnny Depp's rose gold and onyx ring that we made for Tim Burton's Dark Shadows film and his very own wax on the same hand. Incidentally this reminds me that when we made the ring for Johnny Depp in order to make the initial wax the studio actually lent us a silicone copy of one of Johnny Depp's fingers…. a touch surreal, (insert rude jokes here….) and we had to keep it under lock and key and return it as quickly as possible…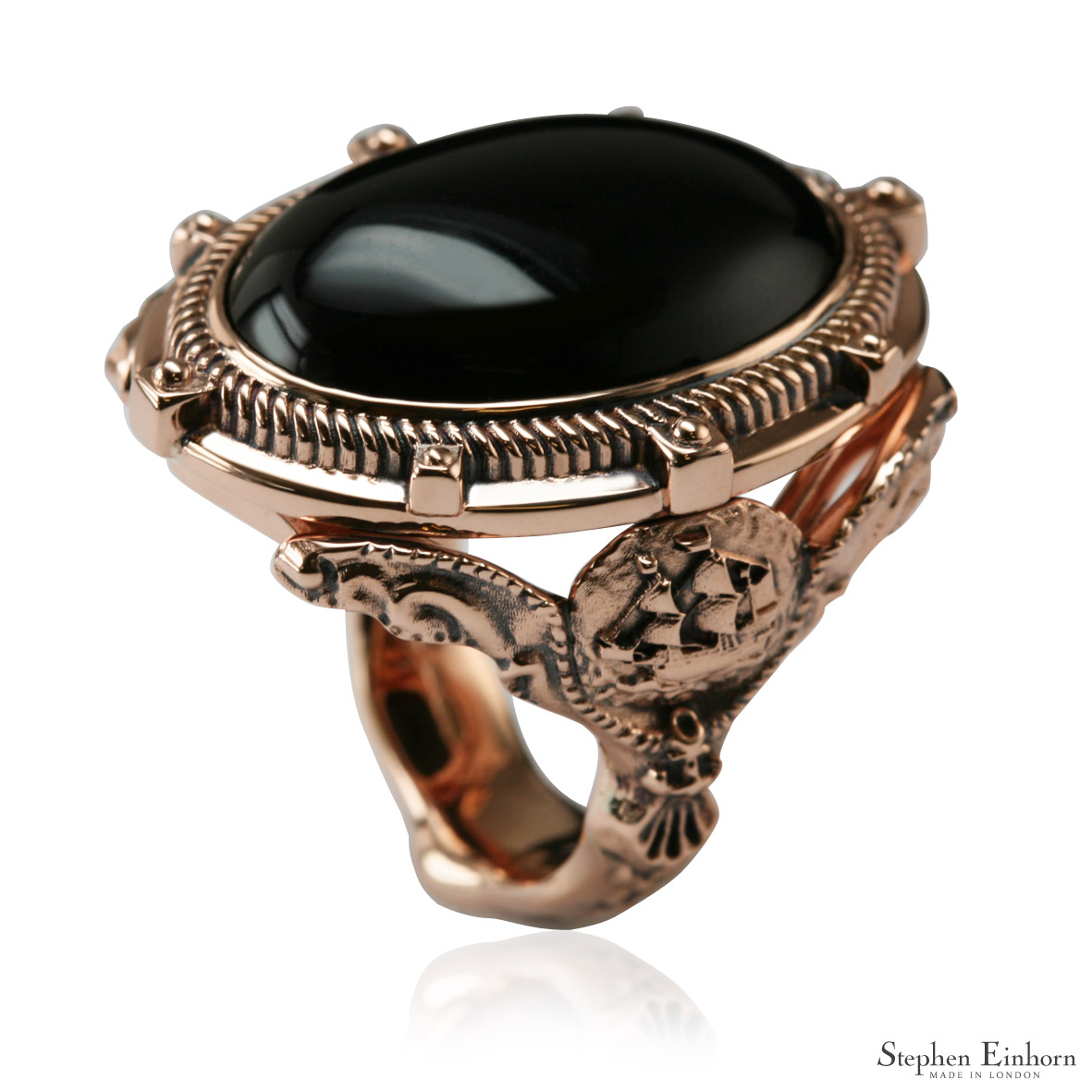 It was a pleasure to meet Kristian and to actually be able to try his ring on a real hand! His bespoke ring is going to be incredible and we will have photos so that you can all see it when it is finished.