How To Buy An Engagement Ring & Enjoy Yourself
The Proposal
You've made the decision, you're going to do it, it's exciting isn't it! You know where you will propose, but what will you propose with? You don't have a ring? Then let us help.
Whatever the design you choose, it's personal to you. It's a ring for better or for worse… But mostly, it's an intention. A beautiful, lifelong intention to love.
Some of our customer's lovely proposal photos…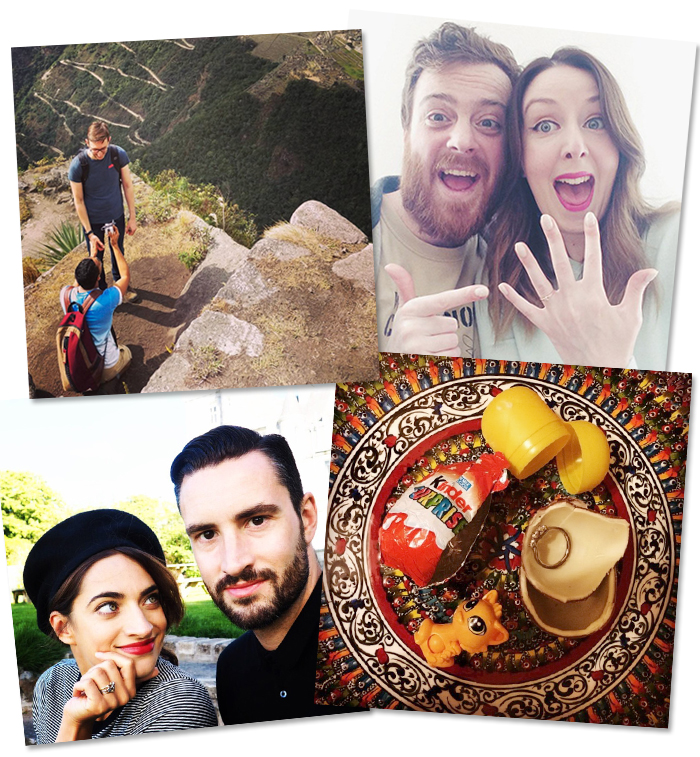 So, getting the perfect ring is important, right?
Here is the good news: at Stephen Einhorn it's pretty impossible to get it wrong because we are here to advise. We are extremely experienced in making and selling engagement rings. So relax, sit back, have a cup of tea or something a little stronger, and we will take you through the few vital steps for getting that perfect piece of jewellery on that perfect finger.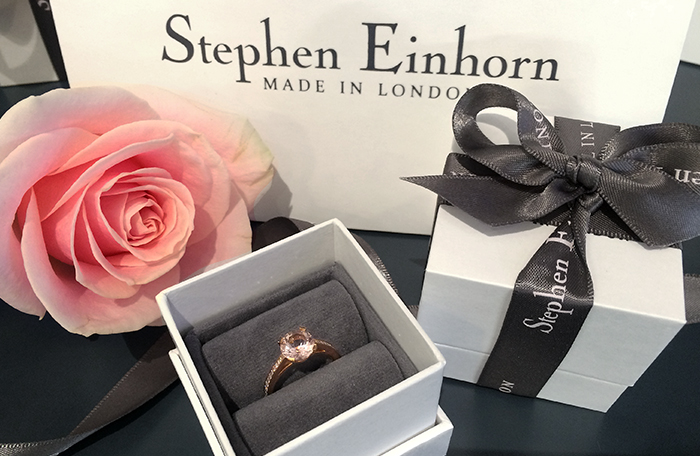 An engagement ring is about beauty, not money
That is very important to bear in mind, we will not sell you a really expensive ring that you can't afford, that's not our ethos. There have been several conventions discussed over the years about how much you should spend on a ring…. A month's salary, four months, a year?  We do not believe that buying a piece of jewellery should be a source of stress and anxiety. Whatever your budget, you can find something truly beautiful to be treasured for a lifetime. Blow the budget by all means, but only do it with a happy heart.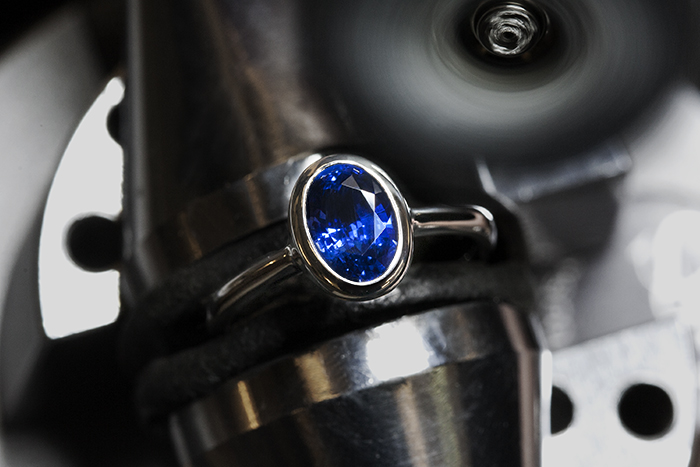 What if I don't know their ring size?
Don't worry you do not need to know the ring size. Every ring that you buy here in our London shop is custom-made. This means that if you're buying a ring on spec and it doesn't fit you can simply bring it back unworn and we will exchange it for a brand new one, that we have made specially, that fits like the proverbial glove.
What style engagement ring is best?
If you are not sure what style your loved one would like here are a few pointers:
1. Does your intended wear a lot of jewellery which the ring needs to compliment? If they do is it cool or warm toned jewellery? Platinum? Rose gold? Yellow gold?
2. What is their style like? Do they wear modern asymmetric skirts or tea dresses? Do they like vintage or modern styles? Plain simple stylish clothes or are they more decorative in their choices? Sharp suits or jeans and jumpers? Do they like contemporary designs, or something more classic?
3. And of course, have any large hints ever been dropped as to what they want? Do they have a favourite colour or gemstone. Do they like geometric, circular shapes, or patterns?
Knowing the answers will help you to narrow your choices down, and will aid our expert sales assistants in their consultations with you. Last but not least it's also about your taste as well, after all your intended will be very flattered with the style that you have chosen for them.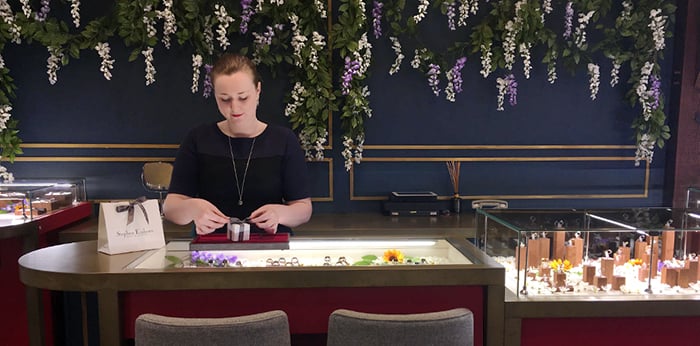 Once you've popped the question with the engagement ring of your choice, if it's not the right size, bring your intended in to see us and we will hand you both a glass of bubbly before sizing their finger. We then get you back in for a fitting before the stone is set to make sure your new heirloom fits like a glove. It is an exciting process to be a part of and means that every ring is made to fit the wearer perfectly.
When you buy a ring from us you don't need to get hung up on whether the ring is the right size or not it really doesn't matter. If you don't want your future partner to guess what you're up to you can guess the size, it's really the style of ring that's more important and of course the actual proposal itself.
What precious stone should I choose?
A diamond is a classic and traditional choice, for versatility, it can't be beaten. They go with everything, it is the toughest stone in existence, and it comes in a huge variety of shapes. If you do choose a diamond you will have to decide on your preferred cut, colour, clarity and carat, all of which our expert assistants can help you with.
If you'd prefer a coloured gemstone, the precious gemstone world is your oyster. Black diamonds, emeralds, black, blue and other hued sapphires, rubies, tsavorites, tanzanites… really you just need to select a colour. Don't be pressured into choosing a stone because you feel you should. You just need to choose one you love!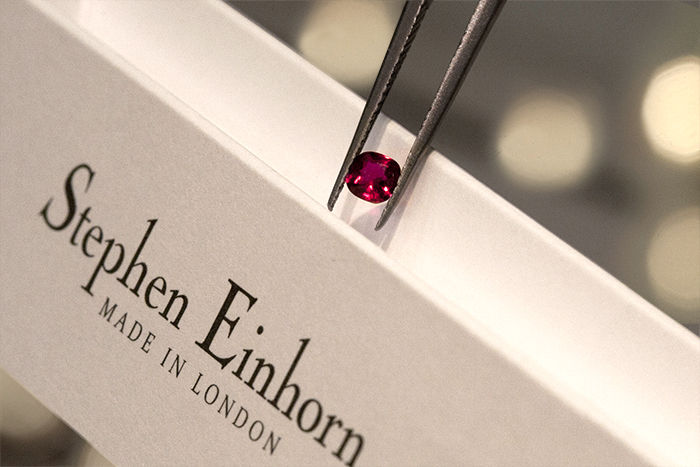 Confused by all the precious metal options?
Here, too, there are a wide variety of options and it is important to choose not only what you love, but what suits your soon-to-be-fiancées skin tone. Here at Stephen Einhorn we love each metal for its unique look and qualities. The cool blue of platinum, the radiance of yellow gold, the creamy richness of white gold, the warmth of rose gold. Whatever stone you have chosen, you can complement or contrast with the metal and choose the carat to suit your budget.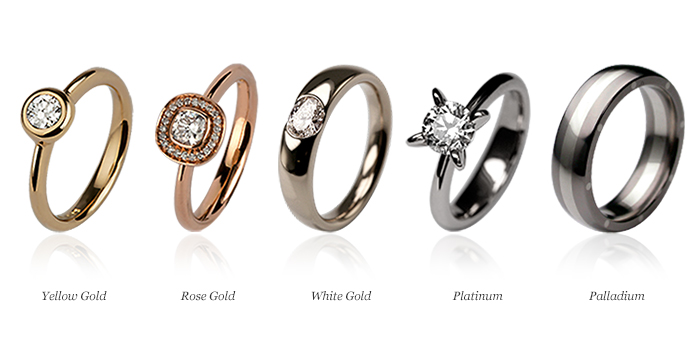 What style should I go for?
Apart from the fine craftsmanship, honest advice and high quality materials, people come to Stephen Einhorn for our designs. Whether it's for clean modern geometric lines, classical shapes or Stephen's signature open settings, we have something for everyone. Every piece can be further customised with engraving or personalised to your exact specifications by our expert jewellers.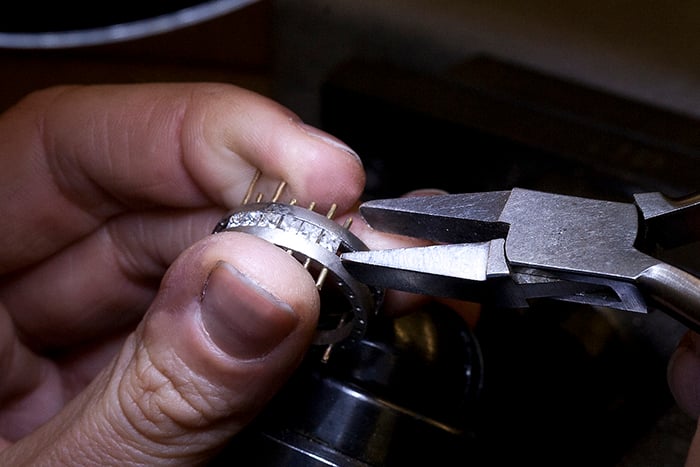 Our bespoke engagement ring service
You can also go down the bespoke route and have something uniquely designed for you by Stephen, but it's a good idea to involve both partners in this process – designing a bespoke engagement ring for another person can be tricky! Find out more about our bespoke service here.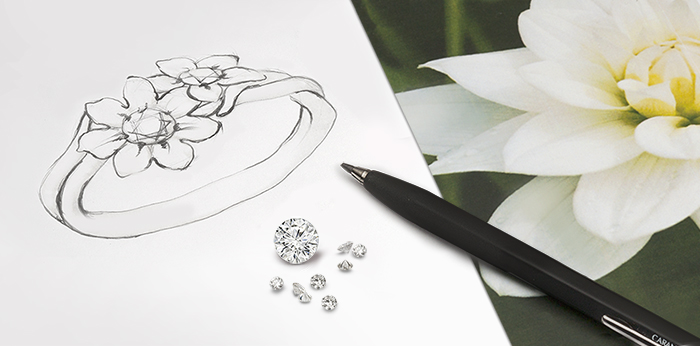 Enjoy yourself! This is an exciting purchase savour it…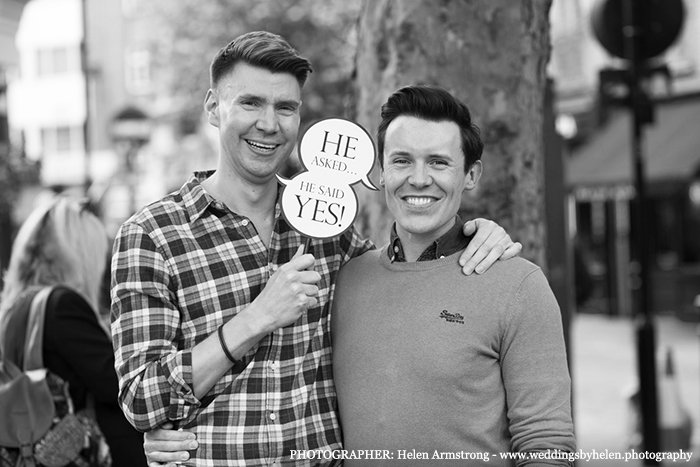 But what if I live outside London or overseas?
If you don't live near London and so can't pop into our shop to see us, fear not! Call us and we will talk you through all your options and help you guess the initial size.
View Stephen Einhorn's engagement ring collection here online