International Women's Day: Jane Interviews Helen Brocklebank
Today is International Women's Day and I (Stephen Einhorn Co-Founder Jane Best) wanted to interview Helen Brocklebank, who is CEO of Walpole an organisation that promotes protects and develops British Luxury. It is an organisation that we at Stephen Einhorn are proud to be members of.
Helen is an impressive woman. She always seems very comfortable in the role that she occupies, and it's obviously a very demanding one. I know she is always extremely busy but I managed to grab a bit of time from her for a chat.
Not only are we at Stephen Einhorn a British brand we are very London-centric. We make everything here and we have always lived here. I was interested in how Helen felt about it.
Jane: Hi Helen, thank you so much for doing this interview. I wanted to just have a conversation and see what happens. As you will see I'm not a professional interviewer so forgive me if I keep interrupting you, I will try not to!
The first thing I wanted to ask you is do you like living in London? It seems that most people I talk to since the pandemic are intent on leaving. 
Helen: I LOVE London! I never want to leave. I spent the first 21 years of my life in the rainy north poring over magazines Vogue and Tatler thinking 'Oh Bond street sounds great' And then finally I made it and I was very happy.
Jane: Where are you from originally?
Helen: My family are from up north, my father's family are from the borders north of Carlisle and my mother's family are from the Wirral.
Jane: So really beautiful countryside. You aren't craving to leave?
Helen: No I mean I moved around a lot as a child because my father was in the army, but that idea that there is something happening right on your doorstep and you don't have to travel to it, is just great. For instance last week I went to the Stonehenge exhibition the minute it opened. I went to the Donmar Warehouse to see Henry VI.
Jane: That's such an amazing thing about London.
Helen: You can see anything.
Jane: Yes and if you want to learn anything, the Japanese Tango for instance,  there will be somewhere to do it.
Helen: Yes absolutely and it's such a unique city, in that it's so multicultural, you can hear every language in the world spoken here. It's also something I've found really helpful in my job in that you are always learning something new without even trying. For instance have you seen the Atkinson Carillon above the Ferragamo shop it's so beautiful and just there for you if you look up. And if you need to send someone out for a pint of milk at 11pm at night you can, everything is on your doorstep.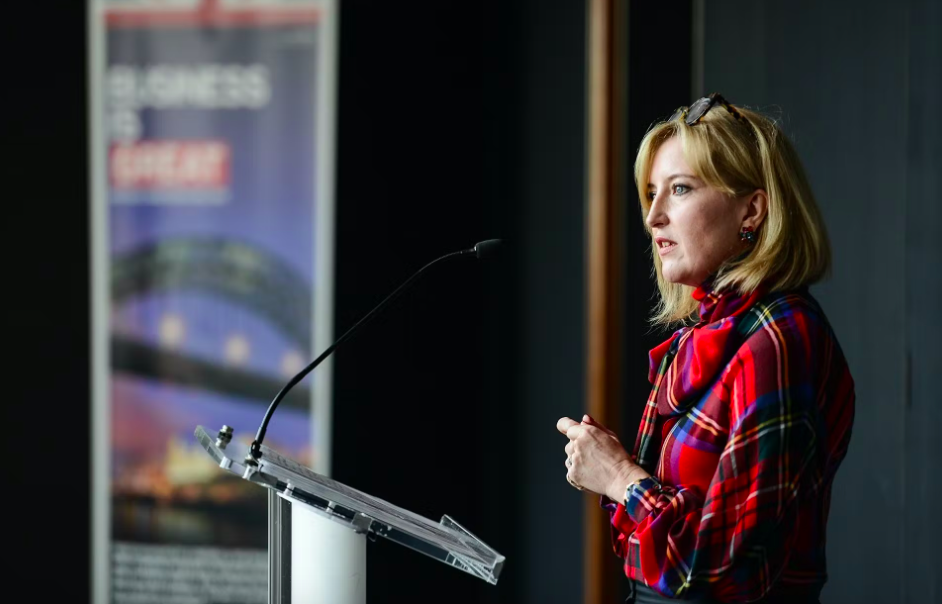 Jane: Talking about your job - is being the CEO at Walpole very different from your previous roles as far as male/female ratios go in the workplace?
Helen: Well before I came to Walpole I was in quite female environments in publishing and then running my own company. Walpole is primarily women so that doesn't feel very different. However I did find myself mixing with my peer group of CEO's at boardroom level and they were all men which was different. It's quite odd to find yourself the only woman in a room full of men.
Jane: How did that feel?
Helen: Well it felt very strange. I thought the way to handle the boardroom was that I would always have something interesting to say to reinforce the positivity of inviting me there, and I changed what I wore. I thought, 'I have earnt this role and I'm going to embrace it.' I started wearing much brighter clothes so that I would be noticed and not just for being a woman. I do feel very responsible about smoothing the way for other women that are coming after me.
Jane: So no power dressing for you like in the 80's then? No padded shoulders?
Helen: Absolutely not, although I did start to wear suits but in very bright colours. I love the sartorial elegance of a suit but I wasn't wearing them to emulate male power dressing! I found that when I talked to the male CEO's I was mixing with they really wanted to embrace the challenge of change for women. Theres a desire there for helping women to rise to higher levels, it's not always easy for these large organisations, but that's been a real step change that I've seen. In the five years that I've been CEO of Walpole we've seen the environment for senior women coming through and numbers change, and that's great. I wanted to find a way for Walpole as an organisation to get more women in the room. 
Jane: I'm very heartened by the progress that you are seeing for women in the boardroom.
Helen: Yes I mean through Walpole we thought, 'What can we do to help move this agenda along a bit?' So we started our Women in Luxury forum for women to talk to each other about all these kinds of challenges. Also part of the four pillars of Walpole's Sustainability Manifesto is to aim for 50% of women and other underrepresented people to reach senior or board level. Everyone knows what a good luxury brand looks like and it's not just about sustainability but it's also about the people that work for you. That's why the Sustainability Manifesto is so useful. We all need to embrace that, it shows what good behaviour looks like for a luxury business.
Jane: I know you have two children a girl and a boy, have you noticed a difference in how they feel about gender as to how we have felt or experienced the differences between the sexes in the past?
Helen: Well my children just feel quite comfortable really they haven't really experienced the patriarchy or anything because they aren't in the workplace. They have lots of good friends of both sexes. We are a kinder and less traditional society now. They also have a different experience from me and their father in that I go out to work and their father looks after them. So those traditional roles aren't part of their experience and they are very comfortable with that. If the school phones us about something to do with the children they still ask to speak to me and I think why are you asking for me?
I cant imagine my daughter in the future being in the workplace and allowing someone to be talking over her. I think my children's generation are going to change things even more because they expect it.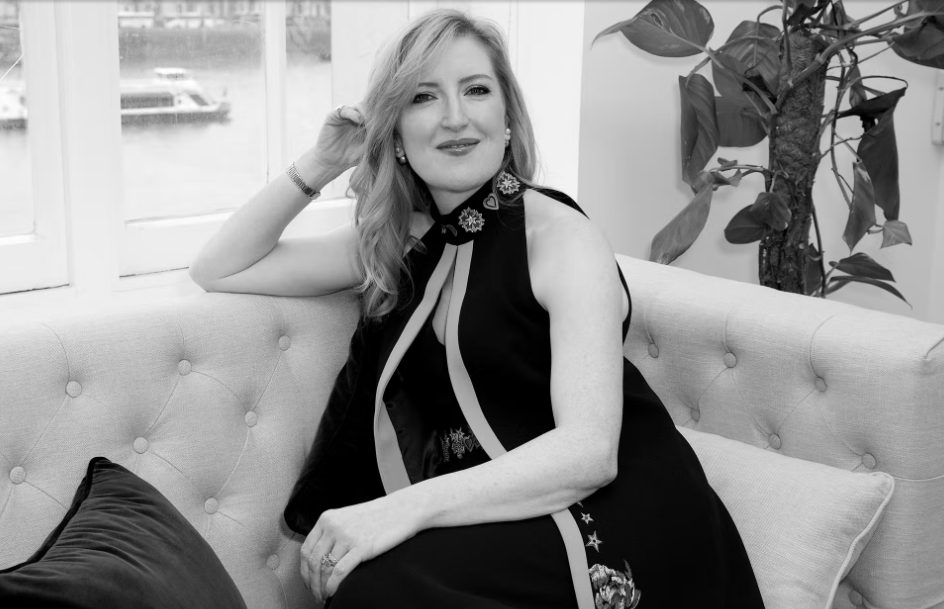 Jane: What have you learnt as you have got older?
Helen: Well that you can do stuff. That your career is a marathon not a sprint. I think women in the workplace often equate their childbearing years to their usefulness. You know by the time you are 40 you have got to have the great partner, great job and a couple of children. But you've got a lot more time after that and if I look at the kind of women that we both probably admire, some writers for instance, women tend to do things later. Quite often as a woman your career success will be delayed a bit. If you have to take time off to have a baby it's not the end of your career.
We had Sarah Sands who is very good at talking about this kind of thing, she was the Editor of The London Evening Standard and The Today Programme on BBC4. She came to talk at one of our Women in Luxury dinners and it's something she said. Don't think that if you haven't made it when you are young you're not going to make it at all. That simply isn't true.
Jane: I think this moves into ageism for women as well which is a whole other topic linked to childbearing and not child bearing, and that you are no longer looked on as being useful as you get older.
Helen: Yes all these conversations about gender equality, diversity and inclusion and ageism, what are we trying to say? We need to say, 'How are you being kind? How are you being supportive without judgement and helping those around you? What is best and what do they want to contribute?'
Jane: Helen thank you so much for talking to me, I know you have to go and finish a boardroom report so I will leave you alone now!
Helen: Not at all it was so lovely to talk to you. When we put women together we always get something wonderful don't we?
Jane: Yes I would definitely agree with that, thank you!