June birthstones: everything you need to know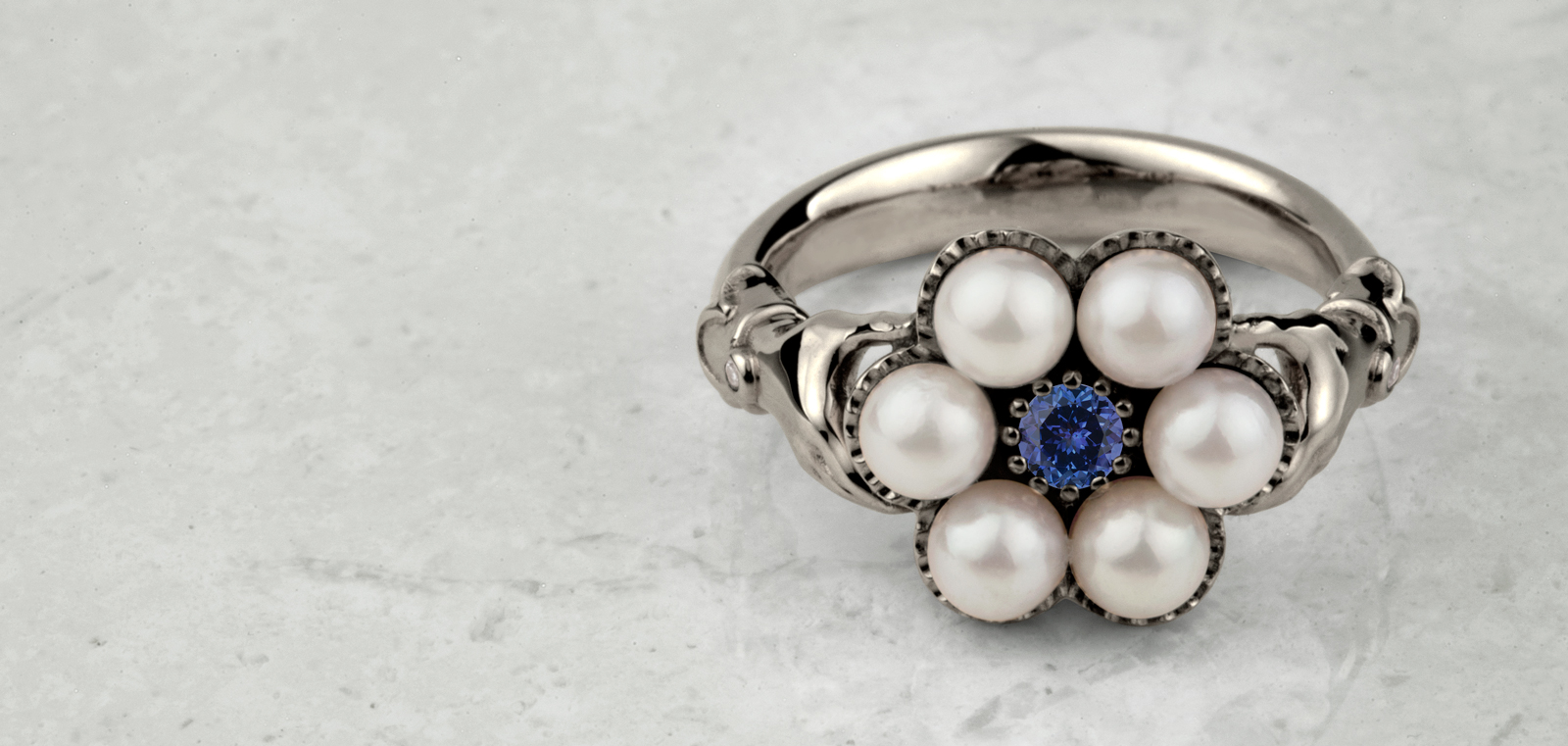 If you were born in June then the world really is your oyster, for the beautiful pearl is your traditional birthstone. Worn for centuries, pearls have been discovered in use in jewellery in ancient Persia, Rome, and China. Worn by medieval knights for luck in battle, crushed into a glass of wine by Cleopatra, and restricted to none but the noblest by Julius Caesar, pearls are a treasure with a rich history. In this blog we discover the history of pearls and other June birthstones. Read on to find out the origin of your much-loved birthstone.
Spotting the real deal
Although pearls share a history that reaches far back across time, each perfectly round sphere is unique, coming from a single oyster. Fine jewellery is made from these lovely gems, whilst costume jewellery uses a lot of fake pearls. The way to tell the difference is to hold the pearl in your fingers and gently rub it across the tips of your teeth. If you can feel a slightly gritty texture, then the pearl is real, and you are feeling the layers that have built up as the pearl was formed. If the pearl is completely smooth it most likely isn't the real deal.
Our pearl origins
Of course, most jewellers will not appreciate you putting their wares into your mouth before you buy them, so make sure you are shopping somewhere reputable. Here at we only use the highest quality saltwater pearls, made in oysters, as well as freshwater pearls which are formed in mussels. Take a look at our pearl jewellery collection. Not only will you find sumptuous necklaces and bracelets in a range of shapes and sizes, single droplets and lavish strands, but also our unique South Pacific pearl ring complete with a stunning South Sea pearl, adorned with diamonds, and our romantic Posey collection.
Other June birthstones: alexandrite & moonstone
But there is more for the lucky June baby – they get two more birthstones, alexandrite and moonstone. Alexandrite is the perfect choice for the indecisive. It is a colour change stone, responding to different wavelengths of light as it turns from a rich ruby red to a deep emerald green via blue and purple. Dreamy romantic Moonstone also plays tricks with colour, but rather than change, it shimmers with a translucent glow, with sheens of green and blue: moonlight.
Whatever your preference, we offer a bespoke jewellery service offering totally unique and made to measure jewellery with your choice of precious gemstone in our London workshop. Any men's or women's jewellery design that you see in our collections can be customised with your choice of birthstone, or designed, from scratch, just for you. There are lots of June babies. But each one is as singular as a pearl.