Kristian Nairn (Hodor from Game of Thrones) Bespoke Skull & Bones Ring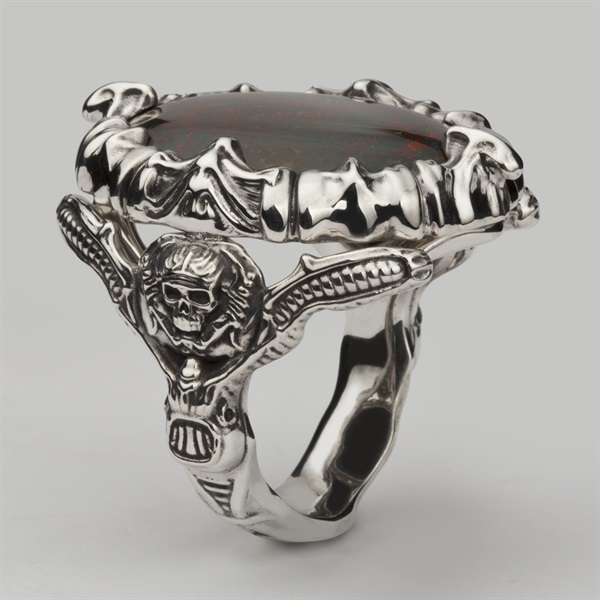 Kristian Nairn (Hodor from Game of Thrones… Hold the Door!) recently commissioned this bespoke Skull and Bones ring from us, and one thing he was very sure about was that he wanted Stephen to include skulls on his design.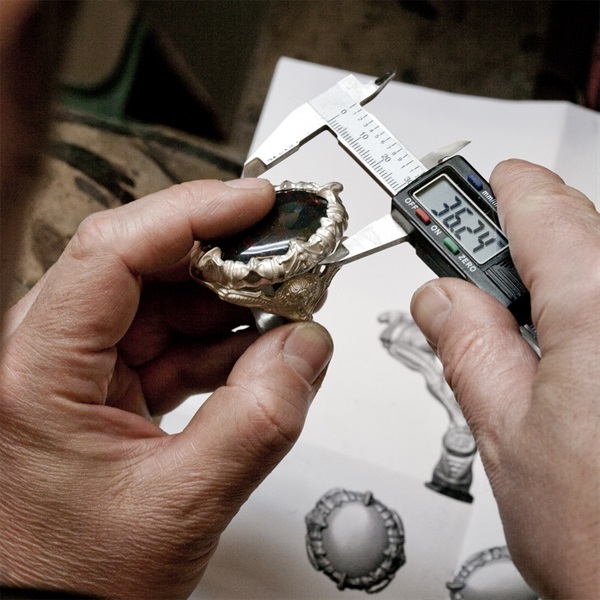 Skulls have become incredibly popular in the last 20 years. Where once they were a symbol of death or all things sinister, now they are a bit of a fashion statement.
Interestingly, in Elizabethan England the skull was a symbol of being a Bawd or a Rake or a type of person with loose morals or indeed someone who liked to simply live a little harder than others. For this particular symbol a skull with its lower jaw missing was used which is really quite similar to the skulls we use today in our jewellery. People would have a skull on a plain band, which could be turned to hide the proclivities of the wearer. It conjures up a lovely picture of lascivious men and women turning their rings round at dinner parties and then rushing off into the bushes (or broom closets).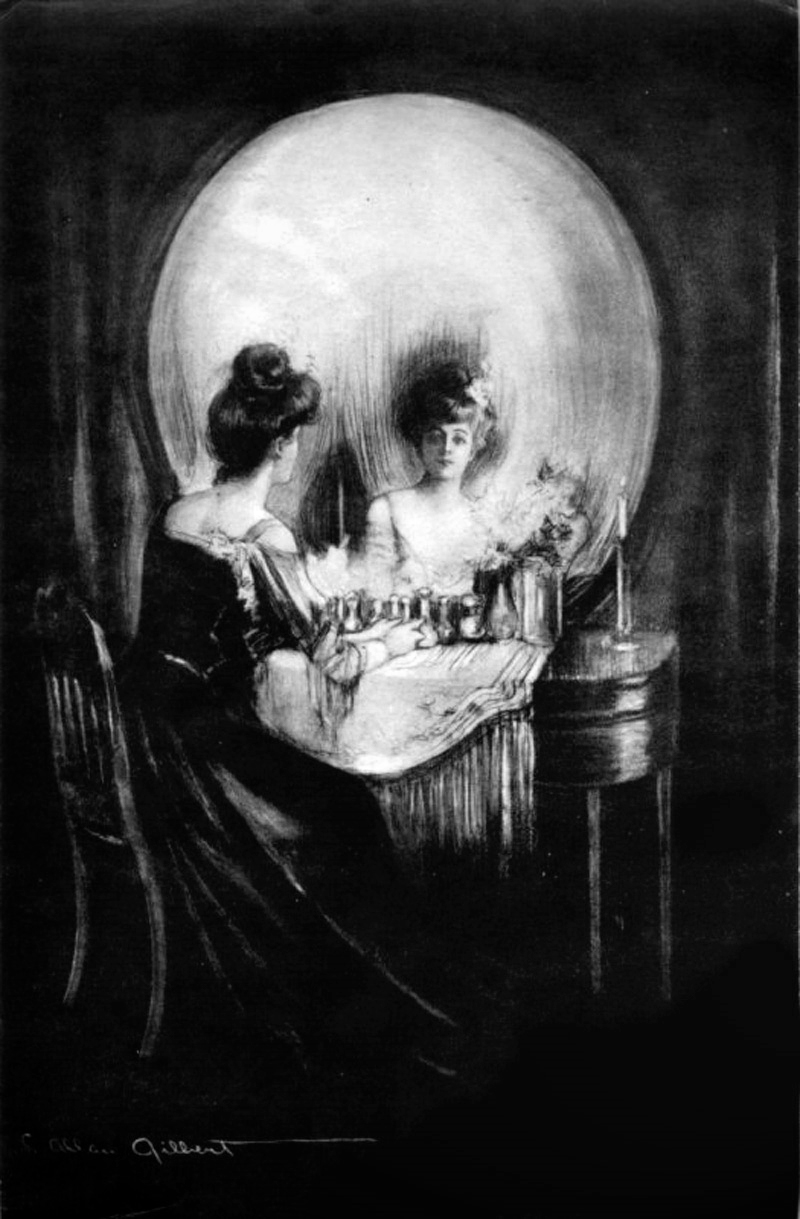 Charles Allan Gilbert – All is Vanity 1892
It is said that the human brain has a part of it that enables us to recognise a skull even from a small fragment of bone, which seems incredible. In 1892 Charles Allan Gilbert did a clever illustration called 'All is Vanity'. He did quite a few illustrations of people that when you look at them they look like skulls but when you look closer they are, in this case a woman innocently looking into a dressing table mirror. Maybe it was that special part of his brain that he had tapped into that helped him create such incredible illustrations.
Skulls are an interesting symbol that are now worn as something 'cool' or 'hip' or even a bit groovy. Theresa May's husband should be wearing skull cufflinks if he really wants to be taken seriously as that bit of arm candy who is First Man, after all most men are now going to be trying to ape his style.
You can shop our men's and women's Skull jewellery collection here online and find out more about our bespoke jewellery service here.