Our bespoke family crest Signet Rings commission
Do you know what the family motto 'Si non eos iungere potes vince' means?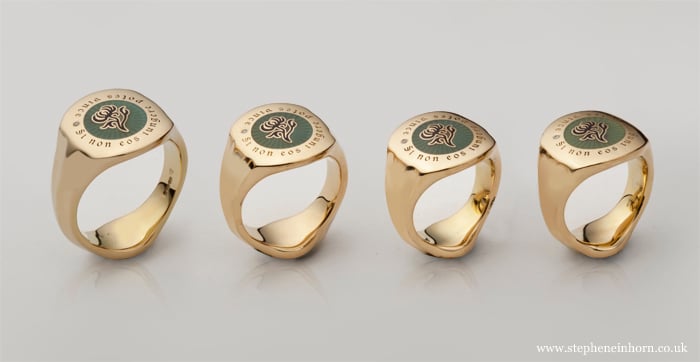 Stephen Einhorn bespoke jewellery commission 
This was a particularly nice bespoke jewellery commission for us. We had to make four 18ct yellow gold and enamel signet rings for a family with their family crest – a Chrysanthemum and their family motto 'Si non eos iungere potes vince'. I won't translate that for you, you all should have been paying more attention in class instead of fiddling about with elastic bands… (I show my age with this remark obviously).
The history of Signet rings
Signet rings were really important things going all the way back to Roman times and they have served many purposes. The main purpose however has always been to show status or to show that you were part of an illustrious family. A signet ring used to be passed down from father to son. It was also used as a seal and pressed into sealing wax or ink instead of a signature to show provenance of certain very important documents.
I'm sure you've seen many a historical drama from the 1940's and 50's where the heroine of the piece has been waiting for a 'sign' from her hero, his ring! Or when the heroine, all done up in her finery curtsies deeply, takes the proffered hand of a serf who is goodly, and realises she is really clutching the hand of 'The King' because she recognises the ring, usually a signet ring with the family coat of arms. My liege she stutters… and then falls down in a dead fragrant faint.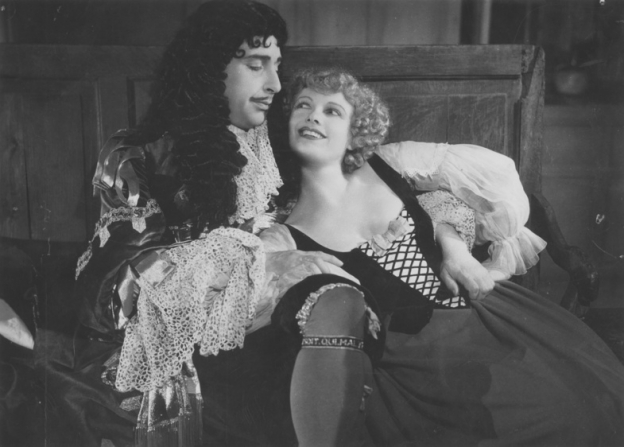 Cue music, manly laughing, the next scene at the palace…. camera pans back we see the king wearing a ruffled shirt with lacy cuffs, he strokes his moustache, tosses his long curls… we see the ring again and that darn twinkle in his eye. Thank goodness your majesty is rightfully back on his throne where he belongs!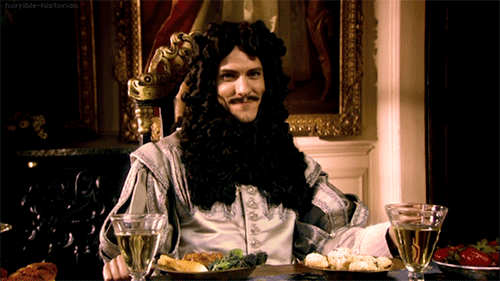 A Stephen Einhorn bespoke jewellery commission encompasses design, artwork, pattern making and other set up costs, as well as craftsmanship and precious materials. If you would like to talk to us about your idea for a bespoke commission, or have any questions regarding the process or costs, please contact our bespoke manager via the telephone number or email address below. If you prefer you can also arrange an appointment to come and speak to our bespoke manager in person at our London jewellery shop. 
Call our bespoke manager on: +44 (0) 20 7359 4977
Email our bespoke manager at: bespoke@stepheneinhorn.co.uk.