Our Charming Local Partnership With The Little Angel Theatre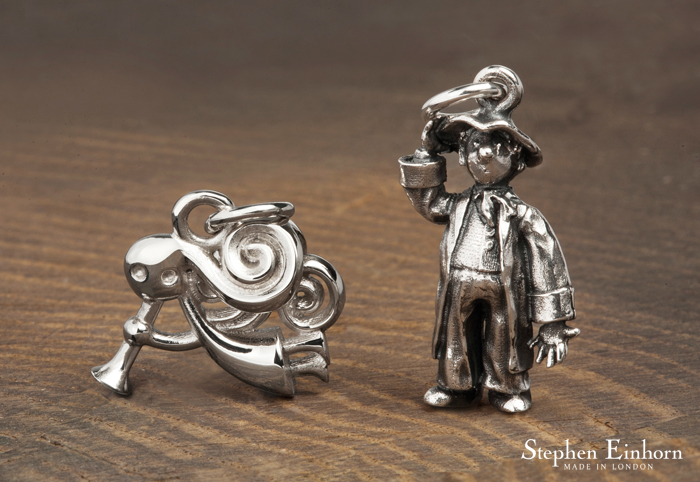 Here after much anticipation… (well from us, not from you, because it was a secret!) We are proud to announce the launch of the Trumpeting Angel charm and the Joey charm. Made for the Little Angel Theatre, 20% of the retail price goes to the Little Angel Theatre charity. (So for instance for those of you who are bad at maths, if you buy Joey, we donate a whopping £11.80 to the theatre). The Little Angel charity is a great way of working with the community, introducing everyone to the wonderfully creative work they do in schools, on tour and in the Little Angel Theatre.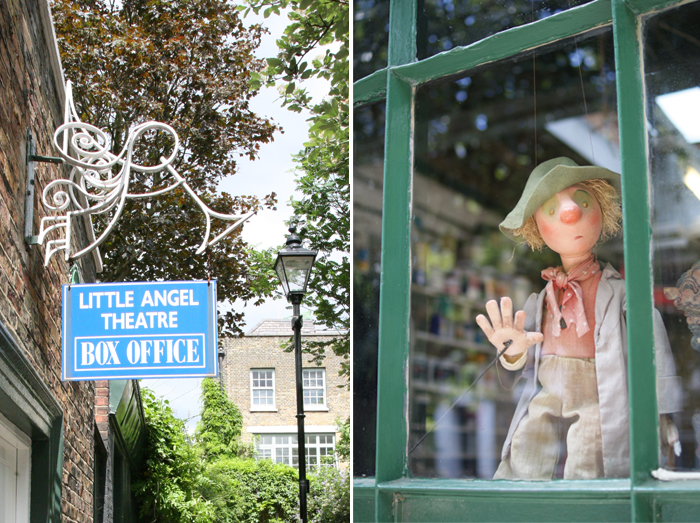 Young and old,  everyone gets a chance to tell a story using different mediums. This is a really valuable tool and the importance of this should never be underestimated. To tap into someones creativity is a way of giving them a voice, a much needed way to tell  of their experiences without even realising they are doing it. Work like this particularly in schools, is fantastic and we support it wholeheartedly!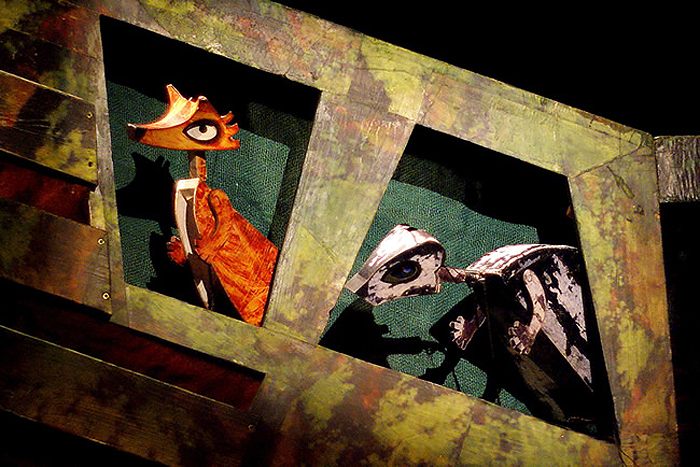 Both Stephen Einhorn and Little Angel Theatre have long and culturally rich histories embedded in Islington and we are really thrilled to be working together on this imaginative project. The limited edition, collectable charms are on sale now and can be bought online here on our website, at our Islington jewellery shop and at the Little Angel Theatre. Prices start at £51 for the Little Angel Charm and £59 for the Joey charm and both are available in a variety of solid precious metal options.
Little Angel Theatre is a centre of excellence for puppetry theatre and training. Established in 1961, the Little Angel Theatre is embedded within the Islington community and also a jewel in the UK theatre landscape, flying the flag for puppetry both in the UK and internationally. Dedicated to the celebration and development of puppetry and live animation in all its diverse forms Little Angel Theatre provide excellent, high quality puppetry theatre, participation activities and training for age 0 to 100.
"There is magic in this compact theatre and its glowing stage" Time Out
Little Angel Theatre can be found tucked away on 14 Dagmar Passage, London, N1. For general enquiries or box office call 020 7226 1787 or email info@littleangeltheatre.com.