Photo Friday: The Ones That Got Away
Totally hilarious small dog race at the Melplash agricultural show in Dorset yesterday. The small dogs were supposed to chase the 'rabbit' (not a real one obviously) over the two hurdles to the end. When they were let go they all got so excited they just ran everywhere with their owners chasing after them. Totally brilliant!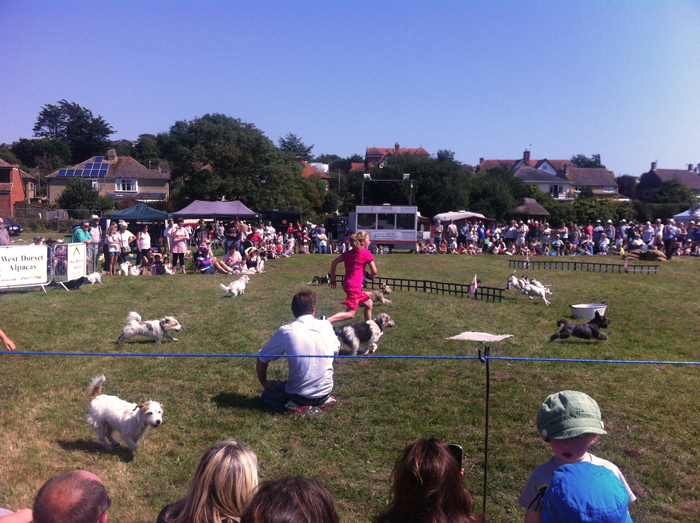 Blink and they're gone…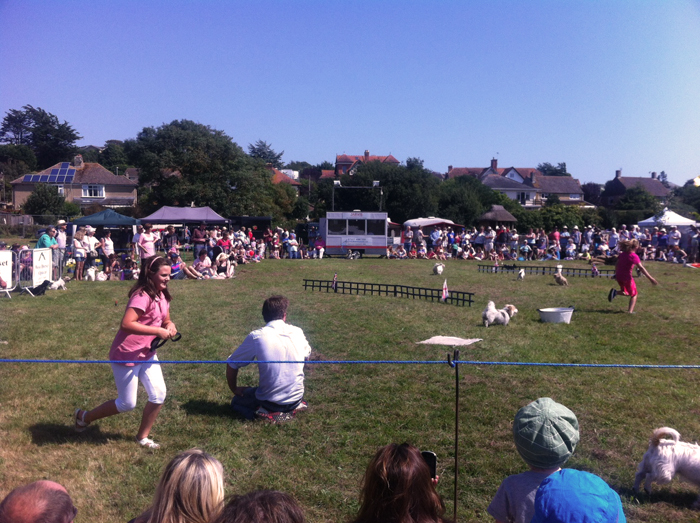 Talking of small dogs, Stephen was recently commissioned to design and make these bespoke Bichon Frise dog cufflinks. They are exact replicas of the customer's dog. We had photos of him front and back and he even came into the shop for a visit so we could double check the likeness. Dogtastic! They were commissioned as a gift for the customers husband and feature two black diamond eyes and a black onyx cabochon nose.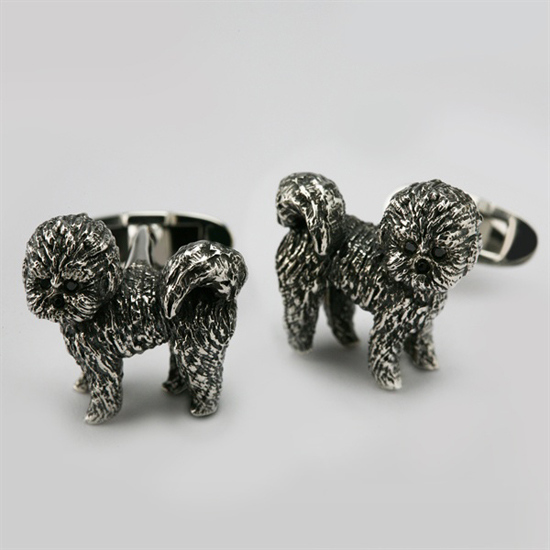 You can see more of Stephen's bespoke cufflink commissions online. If you're interested in having your own pair of bespoke cufflinks designed and made please contact bespoke@stepheneinhorn.co.uk or phone +44 (0) 20 7359 4977 for a consultation or to arrange an appointment with his bespoke manager.