Stephen Einhorn's New Charm Collection With Charity Kids Company
We are really delighted to be able to tell you that we are collaborating with Kids Company for the launch of our new children's and baby My First Story charm collection. Kids Company is a London based charity that helps our inner city children in many different ways.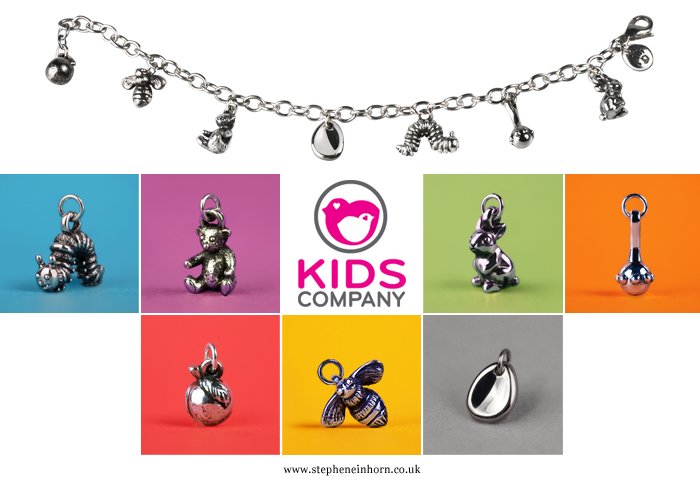 I have admired the work that Camila Batmanghelidjh has been doing for years. She is a truly remarkable woman. She has managed to spearhead her charity and drive it forward so that they help approximately 36,000 children in London and now in Bristol. Quite a remarkable feat.
The reason I love Kids Company is that they give immediate practical help to children who need it and don't ever seem to turn children away.  They feed children before and after school. They take teams of people into houses where children are living in appalling conditions to paint and do up, so that they can live in a better more comfortable and cleaner environment, thus boosting everyone's self-esteem. If you have self-esteem you can start facing the world, without it you have to hide away.
The reason their work is so respected is that in this way they are supporting the whole family. They have after school clubs, where children can be taught different things and have opportunities to be with adults who care about them, want to have a bit of a laugh, talk to them and also want to help them.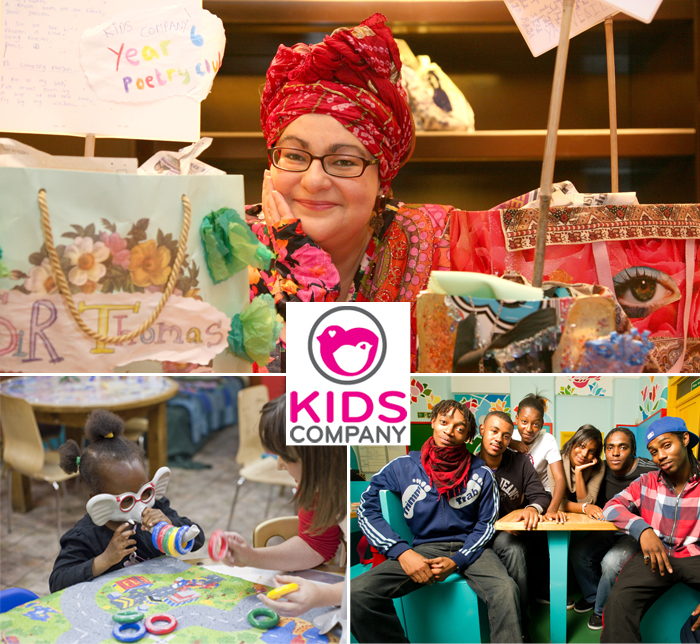 This all sounds a bit obvious doesn't it? But so many children suffer from such terrible emotional and physical neglect that there is no way that they can help themselves without some help from outside their own environment and frankly our social care system simply doesn't even scratch the surface of it.
You know it, I know it but what are we doing to help? We can simply carry on and ignore this problem – after all they aren't our children are they? People like Camila are absolutely incredible. She has devoted her whole professional life to helping all these children. Don't get me wrong there are some amazing and selfless people in this world who do small acts of kindness everyday for their local community and never get noticed, but Camila is in a bit of a league of her own through sheer determination and force of character, and so we would like to help her and Kids Company.
Designer Einhorn has designed a very special baby and children's My First Story charm collection. It's damn cute and for every charm that you buy and every bracelet that you buy from this new range in our London jewellery showroom or online we will donate 20% of the full retail price to Kids Company. Let's try and pay for a few more pairs of shoes, a few more breakfasts and a bit more training for the young people that need our help. After all they are our neighbours!