Team Einhorn & Movember
Here at Stephen Einhorn we are committed to men's health. There are good campaigns being run for breast cancer and we think Movember is a great way to raise money for men's issues, mainly prostate cancer. We asked some of our team if they wanted to participate and after a bit of soul searching and quite a bit of looking in the mirror they agreed.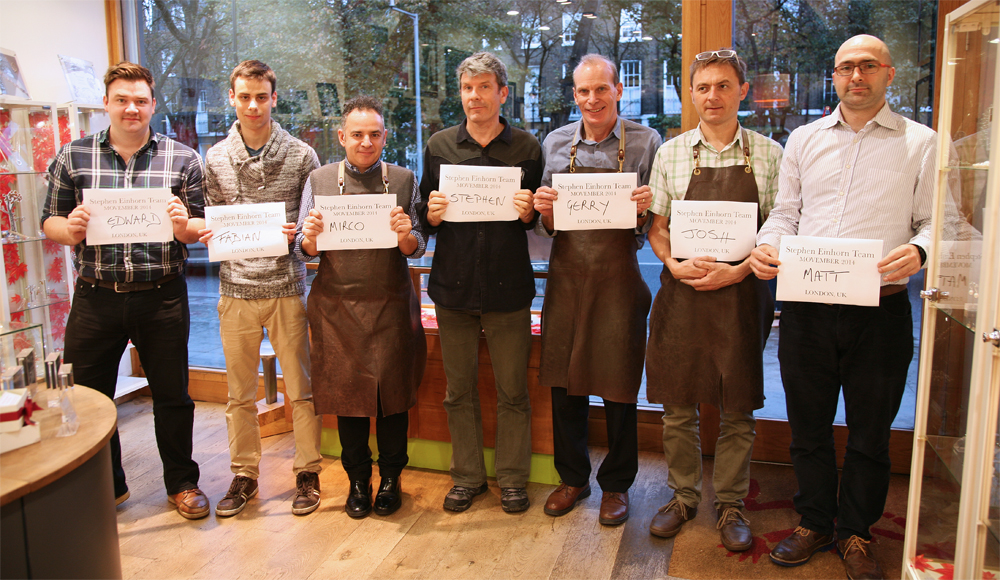 On Monday 3rd of November the Stephen Einhorn Movember team reported for work clean-shaven. We're now in the fourth week and the moustaches are coming on nicely… when I walk through the workshop I feel like I am in the canteen of the RAF circa 1940…. Roger where did I put my damn pipe! At the end of the month we are all hoping to celebrate with a large snifter!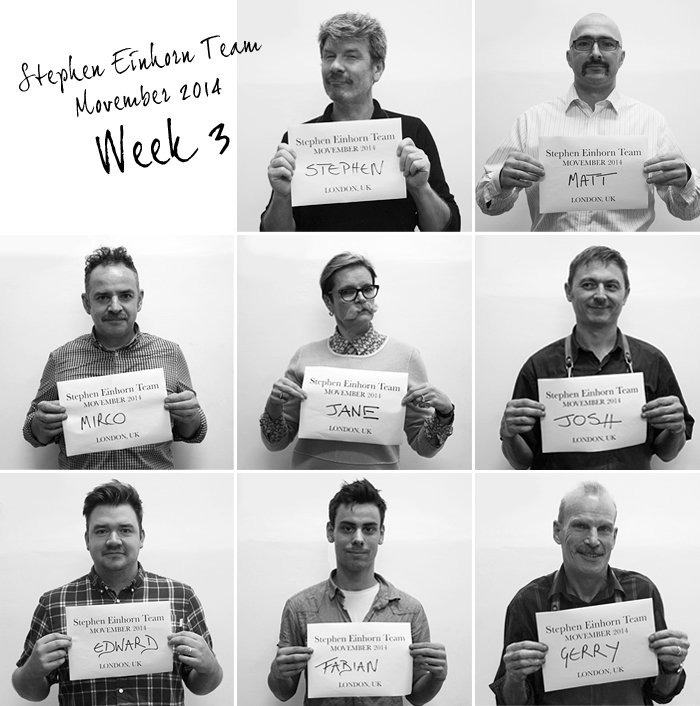 If you could find your way to sponsoring our team, we would be very grateful. We aren't looking for enormous donations but a couple of quid would be amazing!