The Big Smoke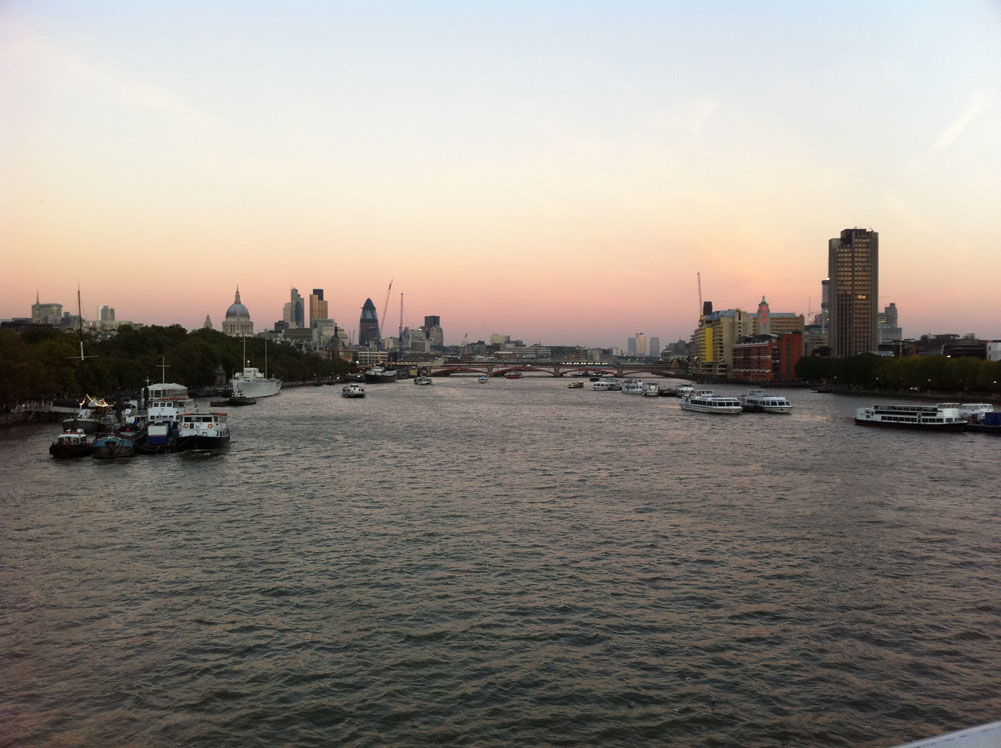 I was on my way to the National Theatre yesterday, when I was suddenly struck by the beauty of the scene unfolding before me. The pleasure boats swaying gently at their moorings, finally at rest. The skyline magnificent with old and new standing proud together. It reminded me of a verse which I was often told as a child.
Oh Mother Thames you gently flow,
Breathing life into our great city,
Like a mother cradling her milk soaked babes
Against her soft and wondrous bosom,
You give us life, so that we may,
In turn, grow and prosper from your
Great beneficence.
Anon.