Unique Graduation Gifts & Big Day Do's & Don'ts!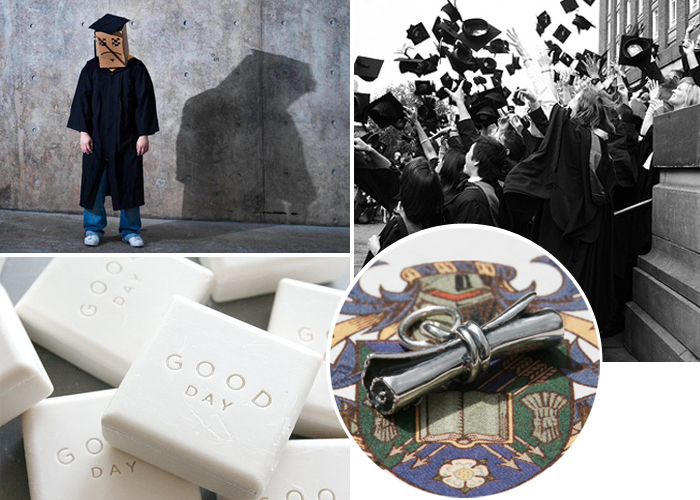 Okay… first rule of graduation day, do not wear….  flip-flops, cut off jeans or have your hair in pigtails. Why? Because in later years you will want to look at your photos and you will be surrounded by people who have all made 'a bit of an effort.'
Second rule, try to discourage ones mother from wearing a top with an unnecessarily low neckline. This takes attention away from your day, and will also cause too much of a stir amongst the congregation in the Abbey/Town Hall School auditorium. It may also bring on several strokes amongst the older male parents who are sitting too close. (Don't forget some parents have children very late, if you have a 'young mum' she may need to be controlled!).
The third and perhaps most important rule is about graduation gift ideas. Come on now…would you really have liked a lovely bar of soap at your graduation? Or membership to the National Trust? These young people are starting their lives not retiring. Quality Street won't cut it either.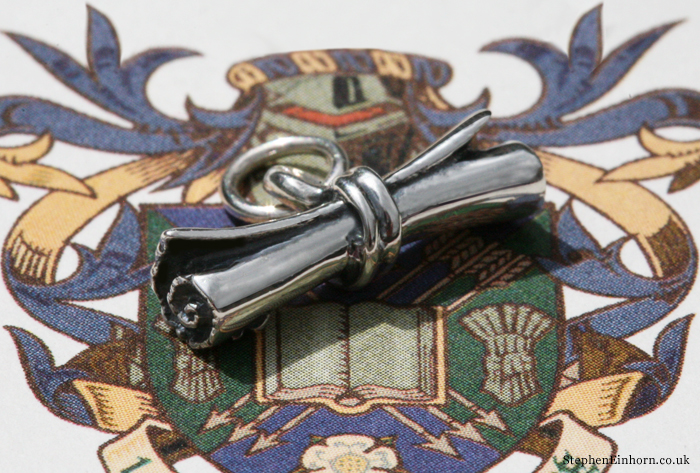 Instead how about the most amazing graduation charm bracelet? A mortar board charm, engraved book charm or men's ID bracelet? Now that is really special. Graduation gifts should be thoughtful and memorable because, theoretically speaking parents, they are off your hands now so you can afford to be generous. Yes, independent at last…
You can shop our unique graduation gift ideas for him and her online or alternatively visit us at our London jewellery shop. Don't forget most of our graduation gifts are engravable – simply look for the 'View Engraving Options' button on each product page and if you have any problems or questions please don't hesitate to email us at shop@stepheneinhorn.co.uk or call us on +44 (0) 20 7359 4977.