Why We Don't Take Part In Black Friday & Never Have Sales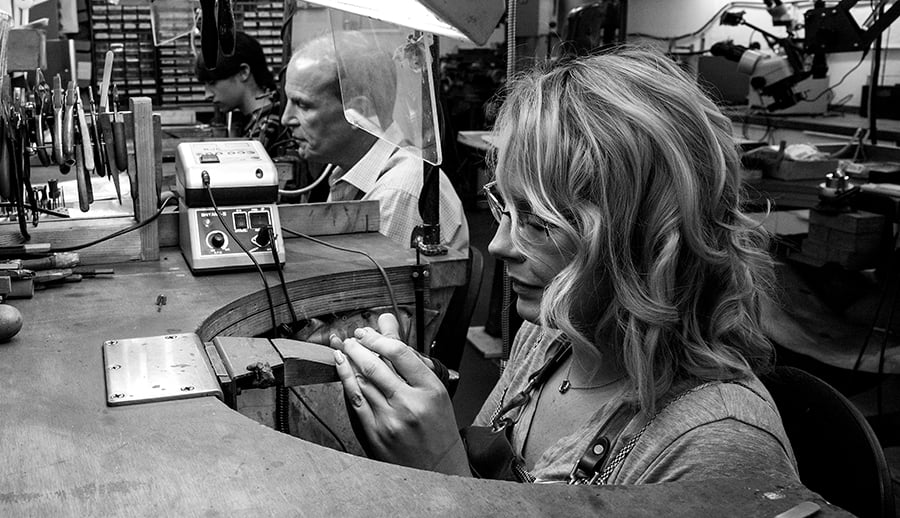 We don't take part in promotions such as 'Black Friday' and we never have sales. You will not pay full price for any of our jewellery designs only to find three weeks later the price has been reduced. Why? We are a British company making luxury jewellery here in London. Our workshops, design studio, enamelling studio and office are all behind our shop. We employ extremely skilled craftsmen and women who have honed their skills with years of practice. Those kinds of skills are dying out especially here in the UK. We believe in trying to keep those skills firmly here on our premises and we do all we can to promote them. These skills are not cheap to learn and they are not cheap to employ nor should they be. We believe in treating each and everyone of our employees with fairness and respect. This is why we don't have sales. We don't buy and sell, we design and handcraft using the highest quality materials.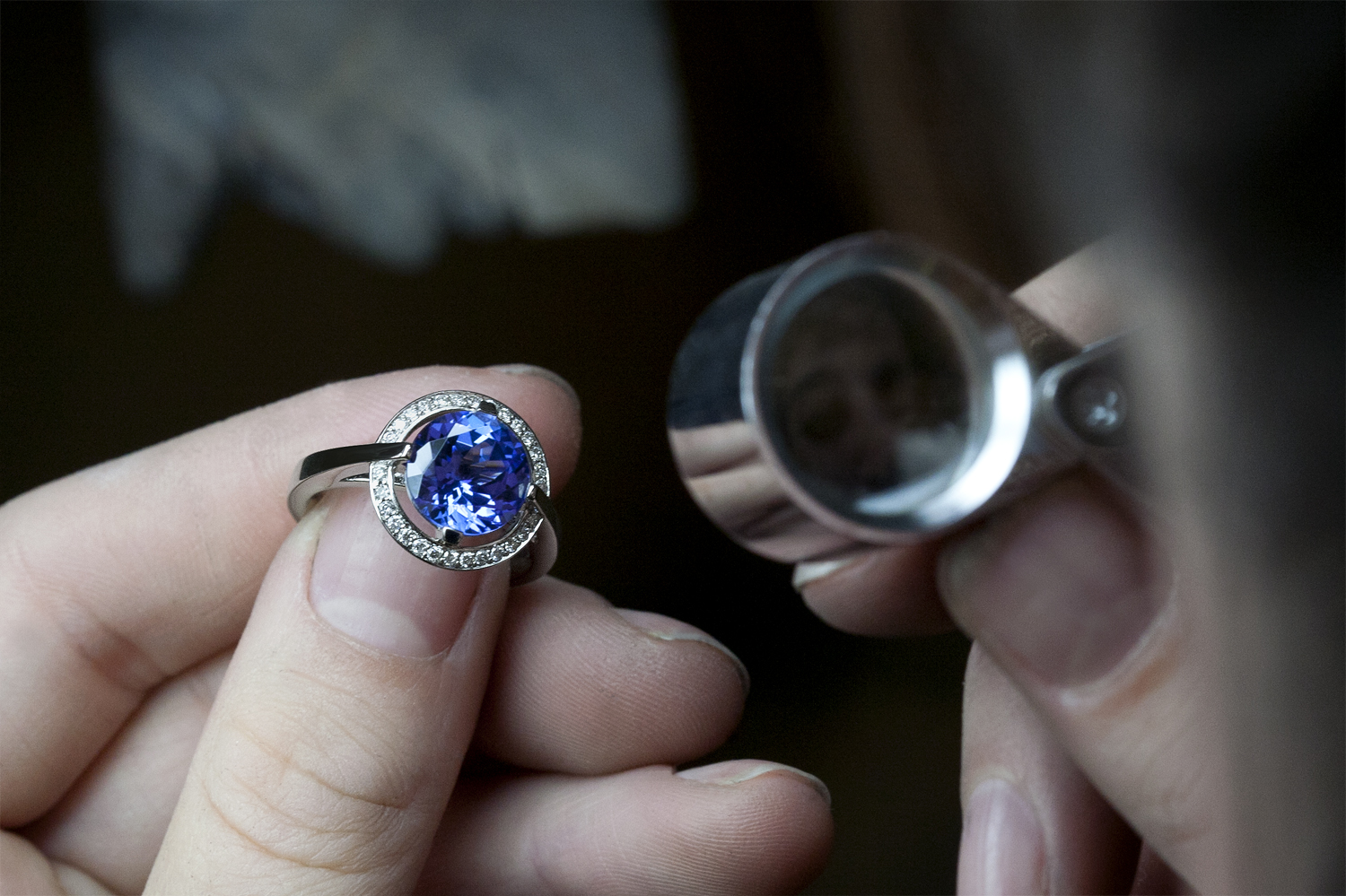 They say you don't know someone until you've walked a mile in their shoes. Well, you've walked miles and miles in yours, and how well do you know them? Where were they made? Who made them? Did the nimble fingers who hand-stitched the logo belong to someone under ten years old? Someone who worked an eight-hour day? Someone who is fairly paid? Someone with the right to join a union?
It's hard to find these things out. Manufacturing of mass produced, every day goods remain a fairly closely guarded secret. And even when there is a flurry of interest, some broadsheet investigation, a programme or two, and we start to understand the price that someone else is paying for our trainers and our jeans, as consumers we continue to buy cheap, disposable clothes by the ton. But it doesn't take an investigative journalist to work out that if we buy a cotton top for £1.99 someone's not getting paid properly. The cotton has to be picked, spun, woven, dyed, cut, sewn, labelled, despatched and distributed. It's true that these processes are for thousands of tops, in hundreds of countries, but even accounting for the reduction in price for multiple pieces, the price is not nearly enough.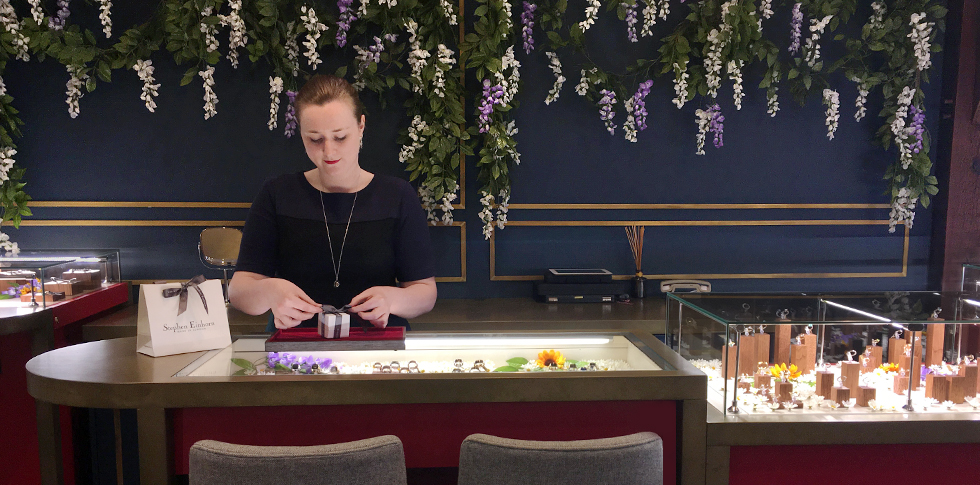 The jewellery industry, sadly is no different. Unfortunately, ethics are no friend to profits. Once glorious, iconic, jewellery labels have stooped to mass production on a scale we are familiar with in clothing chains, for higher profit margins. Chief executives outsource to factories across the globe, turning a blind eye to the conditions, treatment, pay and age of the workers.
And we all know this is wrong. We know it is wrong to buy a top for £1.99. We know that a leather bag with piping and a sturdy lining should cost more than £12.99. We know it would be better to buy one piece of beautiful, ethically produced clothing per month for £50 than twelve and a half pieces for £3.99. It's not enough to know, though, we have to care. But it's hard. It's more expensive, and despite the burgeoning ethical clothing market, there are still very limited choices for ethically produced clothes.
Fine jewellery is another matter. Buying a piece of high quality jewellery is not something we take lightly, not something most of us do once a month. It is more of a financial commitment, more special, each purchase more unique. Fine jewellery is never disposable, often outlasting the wearer to be passed on as heirloom and keepsake. It is easier for the consumer to pause and consider who made their rings and earrings and necklaces. And it should be easier for the trade to promote ethical working practices, to make sure their makers are well paid and happy. It should be easier and it should always be a priority, but for many jewellers, it just isn't.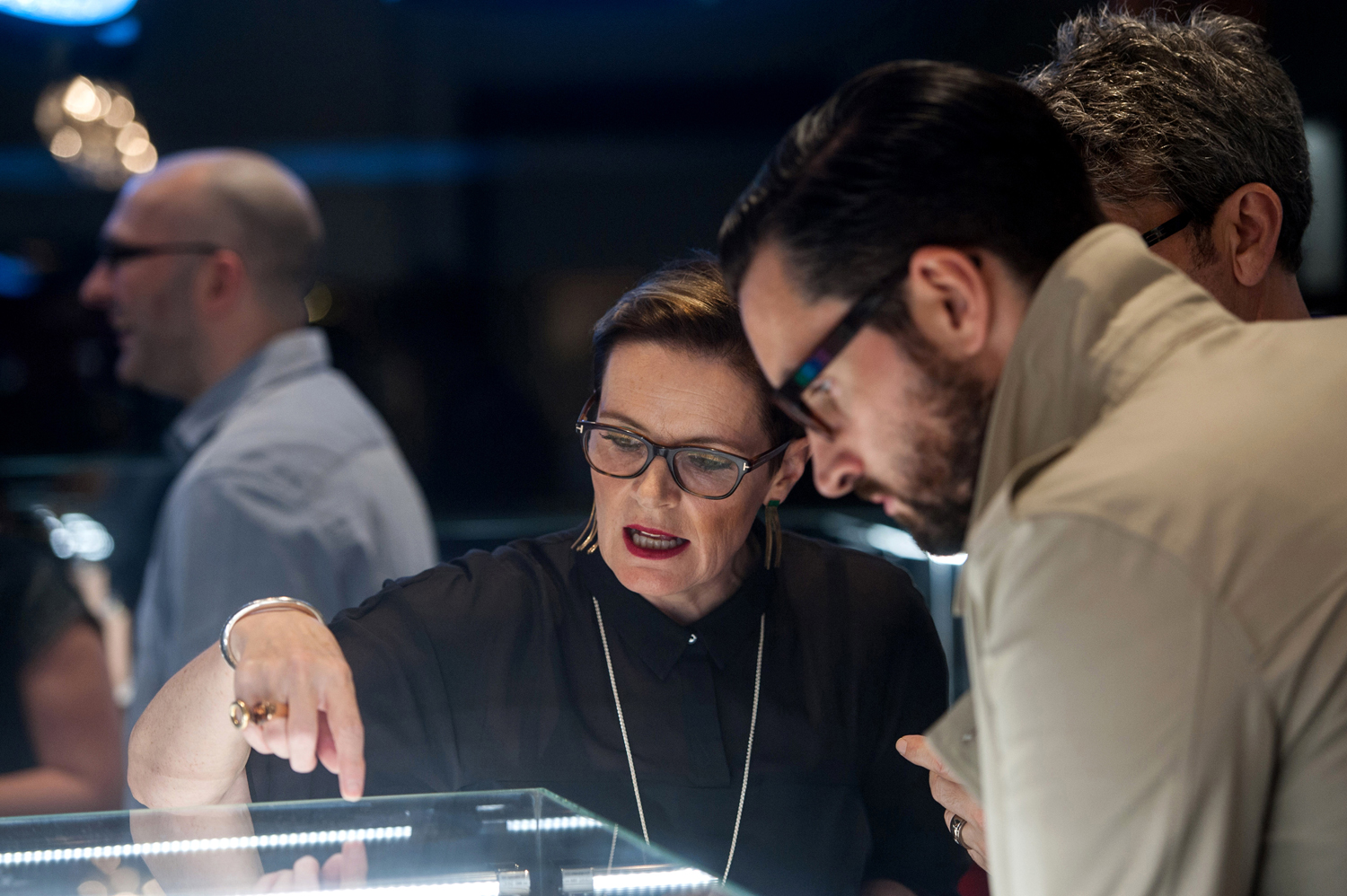 Find a jeweller who has an ethical policy, who makes a point of inspecting each and every premises where their pieces are made, who promotes good working hours, good pay, buys birthday cakes and birthday presents for their employees, who supports their local community rather than exploiting a foreign one, who is prepared to sacrifice bigger profit margins for the good treatment of nimble fingers. You'll find the diamond ring on your finger will shine that little bit brighter. Still not convinced? Read Stephen Einhorn's philosophy and company history, come into his shop and chat to his jewellers, ask the sales consultants in his shop what it is like to work for him.
When you buy a piece of Stephen Einhorn jewellery you are buying into a great tradition of craftsmanship. You're buying a contemporary heirloom that has been designed to last a lifetime. This is why our designs are priced the way they are and this is why we will never take part in Black Friday or have sales.