Jewellery Remodelling
If you have inherited a piece of jewellery with beautiful gem stones, that holds great sentimental value, but the style is not to your taste, don't let it sit in a drawer unloved - we can take it and redesign a new piece especially for you.
Here at Stephen Einhorn we will help you reimagine your treasured heirloom - If you have an idea of the design you would like, or you need a little help we can make your re-design vision become a reality.
Some of our favourite reimagined pieces:
The gold and diamonds were taken from the client's ring to create the piece they had envisioned.
Originally a brooch, re-invented as a statement flower-shaped pendant as the customer requested.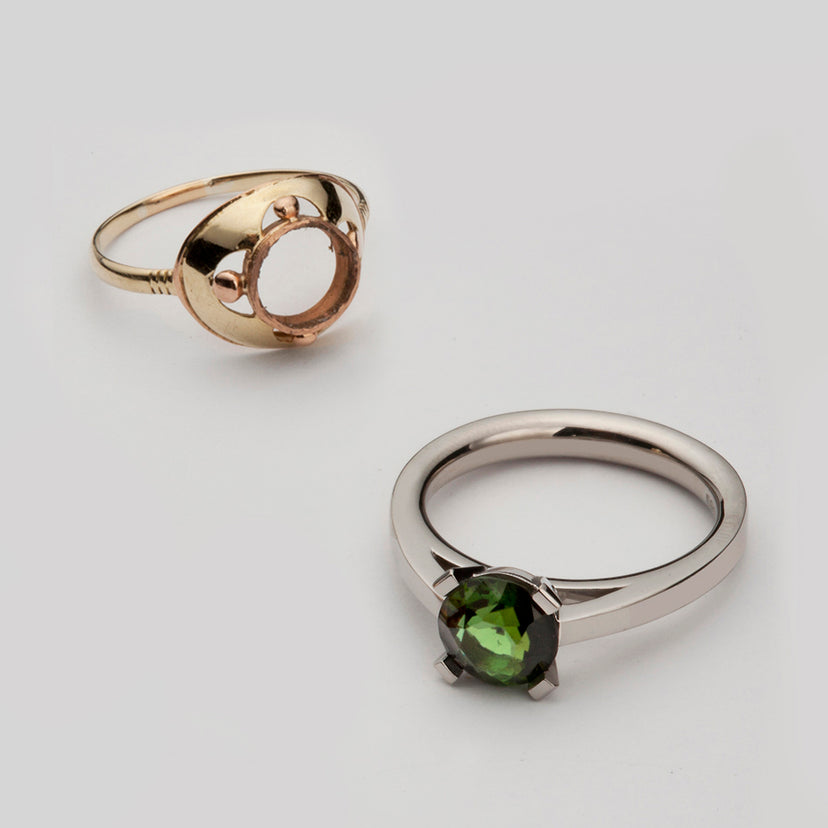 The emerald was taken from a gold setting to create a more modern design, suiting the client's personal style.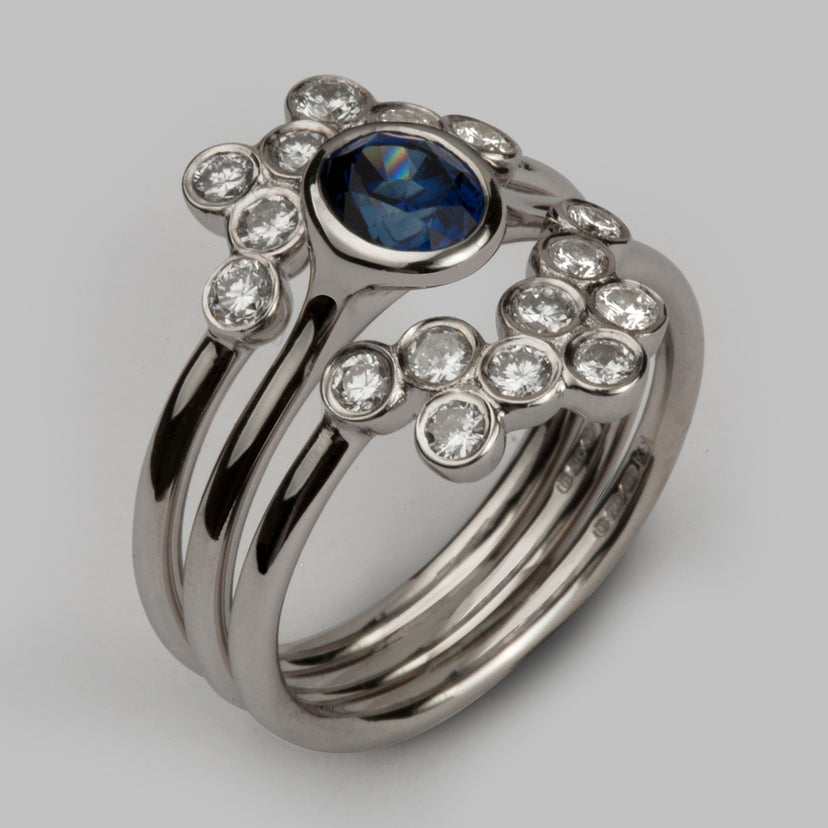 Trio Of Rings In Sapphire & Diamond
We created ornate diamond rings to complement and fit alongside the customer's solitaire sapphire piece.
Discuss jewellery remodelling with a member of our team
Breathe new life into your heirloom jewellery with the help of our specialist team.