Celebrating Earth Day 2022
Ever since 20 million American citizens took to the streets in 1970 to protest the lack of regulation over corporate company's pollution, Earth Day has been an annual occasion to motivate businesses, governments and individuals worldwide to #Investinourplanet - a cause we can definitely get behind at Stephen Einhorn!
Sustainability has become something of a buzzword in recent years and 'greenwashing' has become common place amongst global high street brands whose production methods simply don't reflect the story they are telling their customers. As consumers ourselves we know it can be so confusing to know which brands to trust - how can it truly be possible to create ethical and sustainable products on mass to sell at low prices?
Shifting away from the fast fashion model and purchasing in a more considered way is key to sustainable shopping, and essential to the future of our planet considering that the fashion industry is responsible for more than 8% of all greenhouse gas emissions.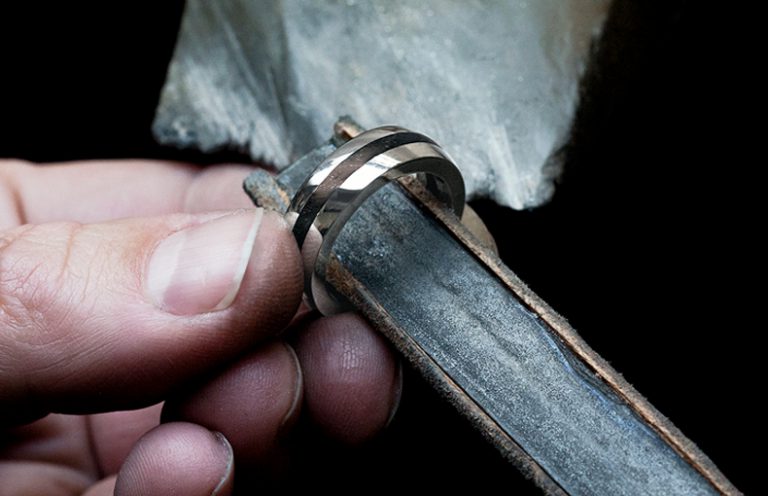 Stephen Einhorn has been as ethical and sustainable as possible since we first started out in 1995 - long before sustainability was fashionable! We have created our business model to be kind to the planet and our people, and we have been awarded the Positive Luxury Butterfly Mark. We are also transparent with our customers, and believe you have the right to know exactly how and where you jewellery has been created. Read a little more about how we work, below:
We don't hold large levels of stock - our jewellery is made to order in the metal and with the stone options of each customer's choosing
Our jewellery is designed and handmade right here in our Islington workshops by our talented jewellers (who are of course treated fairly and paid a fair wage)
All of our gold and platinum is 100% recycled, and our gem stones are ethically sourced and conflict free
We use ecological & sustainable systems and products throughout our buildings, including LED lighting
We encourage our customers to treasure their jewellery for a lifetime by offering repairs, alterations and servicing
We even offer a 're-design' service, so any fine jewellery item that may not be a customer's personal tastes can be reimagined to create a new piece of jewellery they will love and wear regularly
 See how you can donate to the Earth Day charity here, and discover 52 actions and tips to make a difference - not just today but every day of the year.