Charmed by Animal Magic | The Stephen Einhorn Blog
Ideal jewellery for an animal lover... Which seems to be basically everyone. 
Gertrude The Goat Charm
Introducing Gertrude the Goat, our new adorable Goat charm. Lovingly made for the good folk at Freightliners City Farm in Islington. Its a little oasis for parents and children. There are lots of lovely animals for children to see and touch and its a marvellous charity to support. We will donate £10 from every goat we sell to the farm, so not only do you get this cheeky goat but you are helping a very worthwhile charity! can be made in any metal simply use the drop down menu.
http://www.freightlinersfarm.org.uk
Stephen Einhorn animal charm collection:
Our current Animal collection, features the delightful Hummingbird charm, which can be made in Fair-trade Gold on request.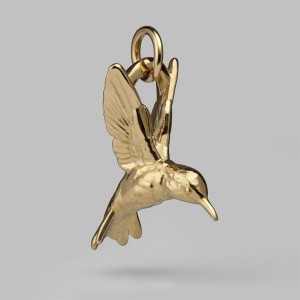 Or our exquisitely detailed Bumblebee, available in all Carat's of solid Yellow Gold, Rose Gold, White Gold or Solid Sterling Silver, look at the lovely detail on it's wings, all our Animal charms are zoologically correct, just scaled down, you will not find just precise  physical detail in other Animal charms.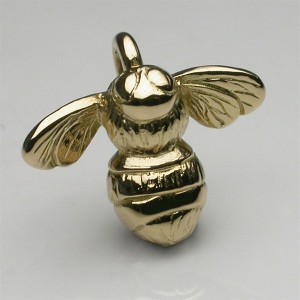 We will also be adding to our collection with our new selection of Dog charms, all handmade with the attention to detail you have come to expect from Stephen Einhorn jewellery, Dog breeds to be announced soon….
View all our Animal charms here  …..