Designs We Love: Jacques Ferrier, Aurèle Ricard & Dogs…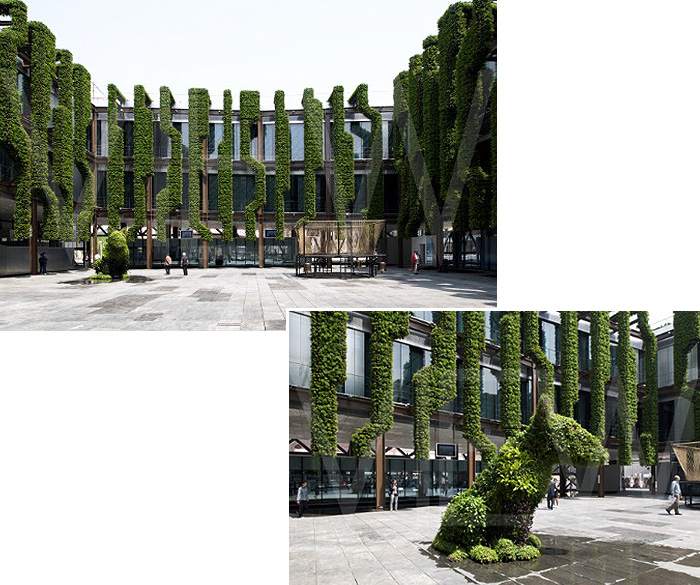 I recently came across these interesting designs from the architect Jacques Ferrier. I like his buildings a number of which look slightly 1970's but very modern too. I particularly like the plants growing up the building and the patterns that they make, very interesting they give a really natural feel to what would have otherwise been a building devoid of 'green'. Because of the way this building has been constructed you feel as if nature is there too, clever design. Note the dog in the centre by artist Aurèle Ricard he really likes dogs! (more about him in a moment).
The first time I saw a building with a plant wall was in Paris quite a long time ago. What a totally brilliant thing to think so laterally about greenery and gardens. Imagine how amazing it would be if all the horrible buildings and walls down motorways in London (you know the ones I mean, built of red brick, usually council offices or really cheaply built 'new' homes) were covered in beautiful coloured plants. It would be great for the atmosphere and easy on the eye.
But… how do you go from there to… 'I think I will design a museum that looks like a giant green fluorescent dog that people can walk about in'? Aurèle Ricard, the crazy Frenchman who pitched a design of a bright green dog tower/museum (which he proposed would sit in Pudong China) did just that. Strangely the Chinese didn't go for it… You can just hear the meeting where that was decided can't you?' I've got this idea guys, call me crazy, I know it's really outside the box, off the scale and off the wall, but just let me throw it on the mat and see if the cat licks it up… how about a museum that looks like a giant green dog and glows in the dark? Amazing? Amazing? Anyone'?…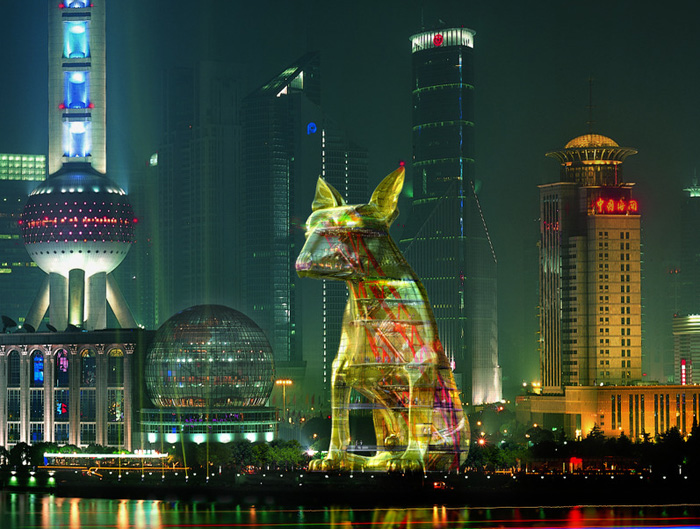 There's something about dogs, isn't there. Jeff Coons made his wonderful dog covered in plants which is now outside the Guggenheim in Bilbao and is utterly mesmerising. I think the giant green dog would have been as well. Mind you, when you think about it maybe not so crazy… think about it… 'here's an idea just off the top of my head… how about we build a huge giant women and then you can walk up and down her and even go and stand inside her head to look at the view'?