Game Of Thrones' Hodor (Kristian Nairn) Drops By Our London Shop
Spoiler alert! Do not read on unless you have watched season four, episode eight.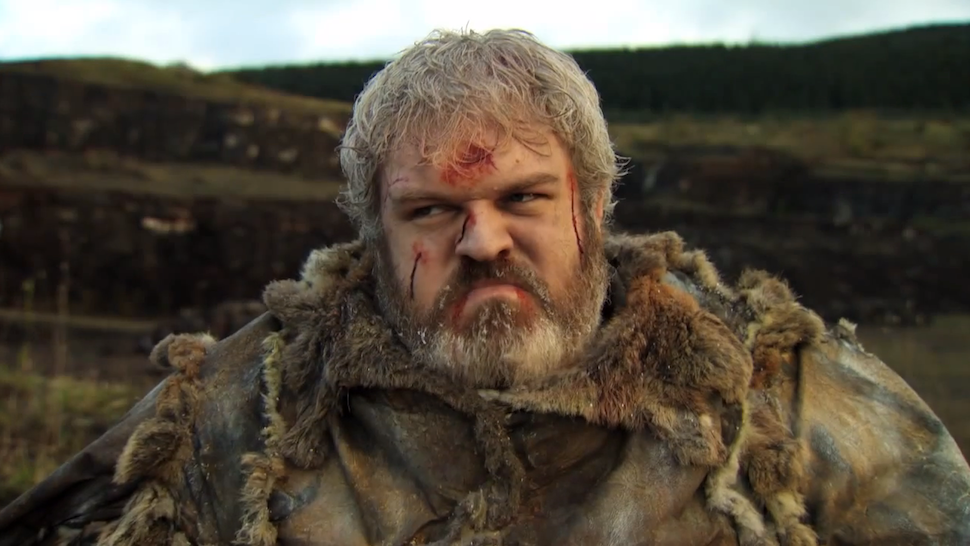 We are all big fans of Game of Thrones here at Stephen Einhorn! I was very sad that Prince Oberyn Martell was killed recently… played by the amazing looking Pedro Pascal. So we were unbelievably excited to find out that Kristian Nairn is one of our long standing customers! He has bought and been given pieces from our London jewellery shop over the years but we never got the opportunity to meet him until now.
He plays Hodor in Game of Thrones. He is also a very successful DJ and has toured with The Scissor Sisters and Calvin Harris, to name a couple. In the flesh he is absolutely charming! Everyone here enjoyed meeting him, he is a warm lovely guy. There was a big fan working in the shop who managed to really restrain herself from screaming with excitement… Our staff are all wonderfully restrained…  Stephen couldn't resist going to the shop to say hello. They had this picture taken together which we love! Bear in mind that The Lord Einhorn is 6ft.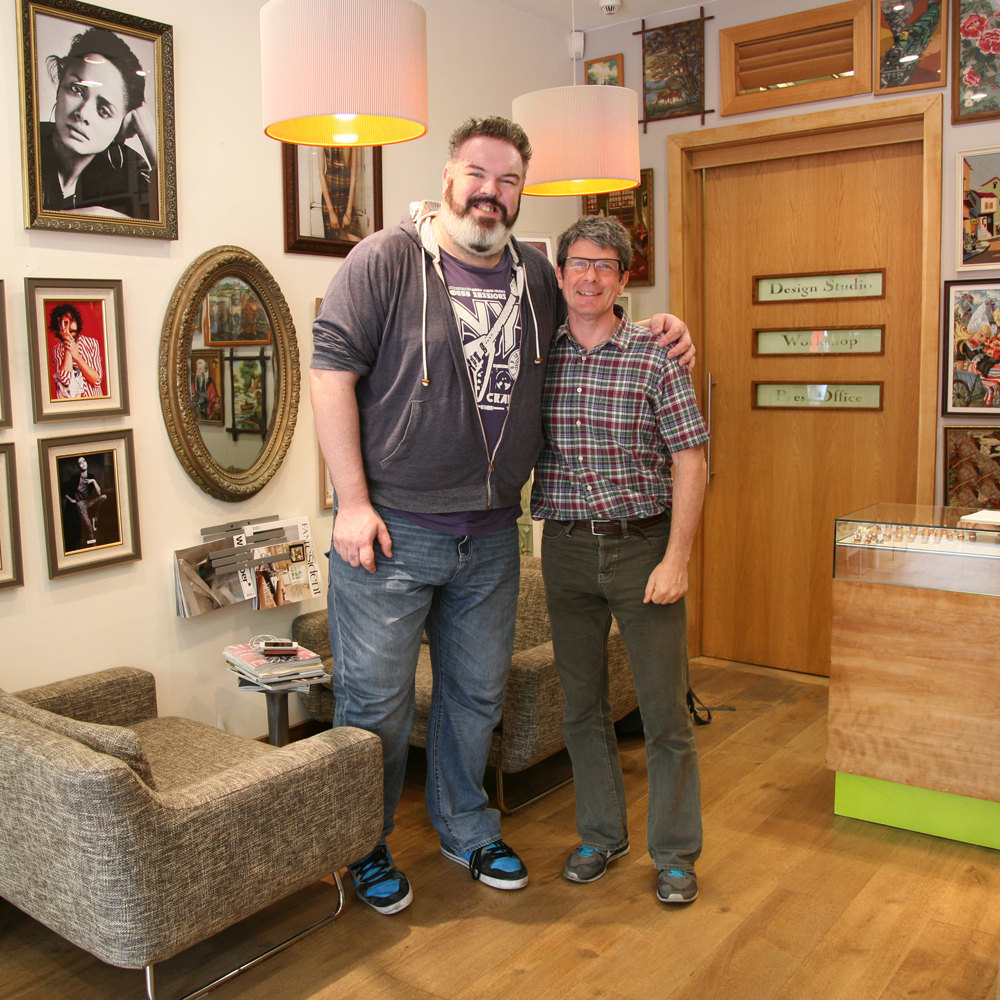 We really are hoping that the writer doesn't randomly kill off Hodor (no one is safe in GOT it seems, except I heard a rumour that characters can come back even after they have been killed? We will see…) and we get to see more of him and the weird kid he has to lug around on his back (who appears to be getting older and older, he must be really heavy now, if he gets too old they may have to kill him off too!).
You can visit us at our London jewellery shop on Upper Street, Angel, Islington, N1. We'd love to see you… and don't forget we are one of the few British companies left who make everything on site. We can alter, we can revamp, we can service, and generally look after your Stephen Einhorn jewellery. We pride ourselves on the highest levels of customer care and aftercare; with us it's a lifelong relationship.