Guitar Heroes With Taste!
Yes we know people… or at least we know people who know people! And one of the people we know is Jan Cyrka of Jam Track Central. A really amazing website for guitarists. Not only does he work with some of the best musicians in the world but he also photographs them wearing… yes the famous Stephen Einhorn skull ring with amethyst eyes!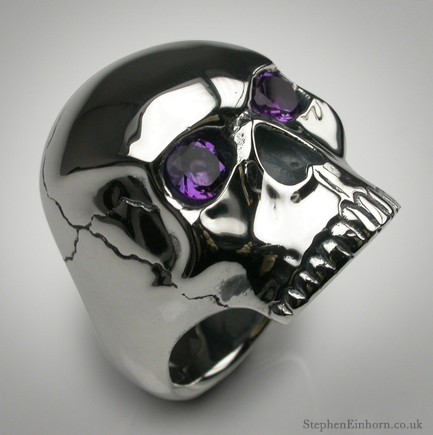 We thought it would be fun to bring you some of his photos to show you how amazing our skull ring looks in situ…. and to help you dream a little…. Just imagine you are in front of 100,000 people, the stadium is packed, the drums and bass start and you are on! Yes the people have come to hear YOU play! Scream! Okay you can wake up now, it might take a little more commitment and skill to get to play in a stadium but you can always dream…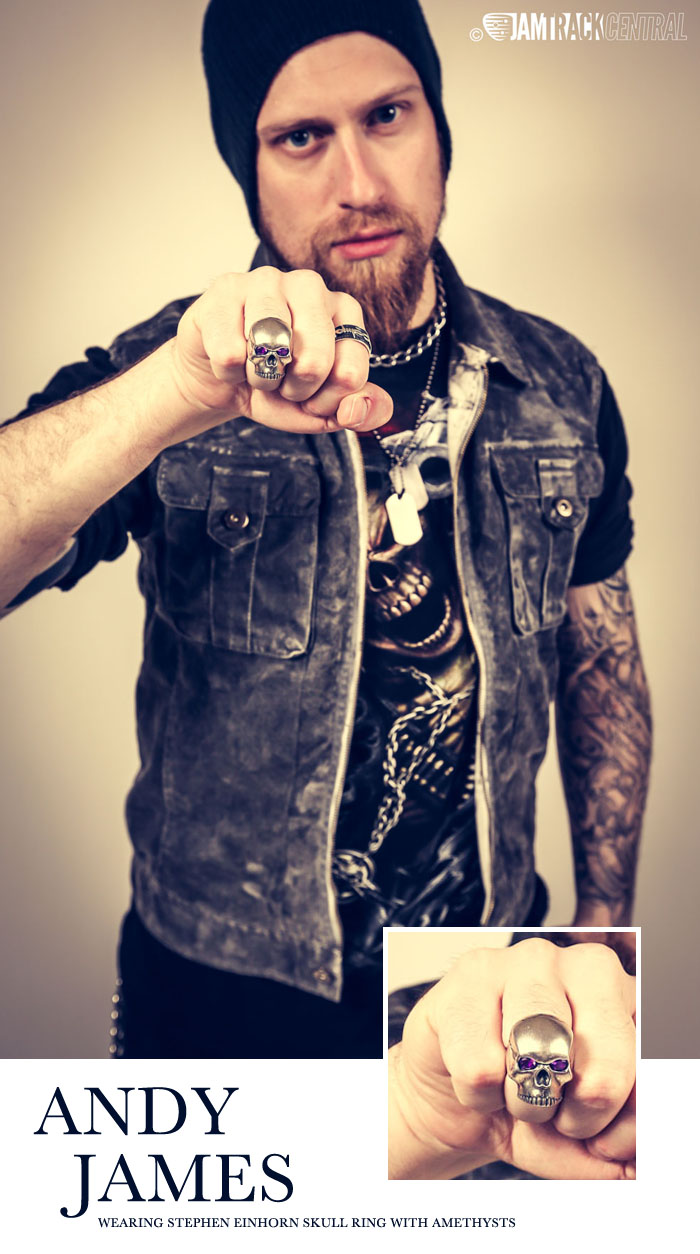 For some time Andy James has been widely regarded as one of the U.K's rising stars in the world of shred and metal guitar. Now, he has undeniably earned himself a place among the very best in the world. He made a huge name for himself as one of the modern day YouTube guitar heroes and since has become recognised as one of the main faces of Metal guitar.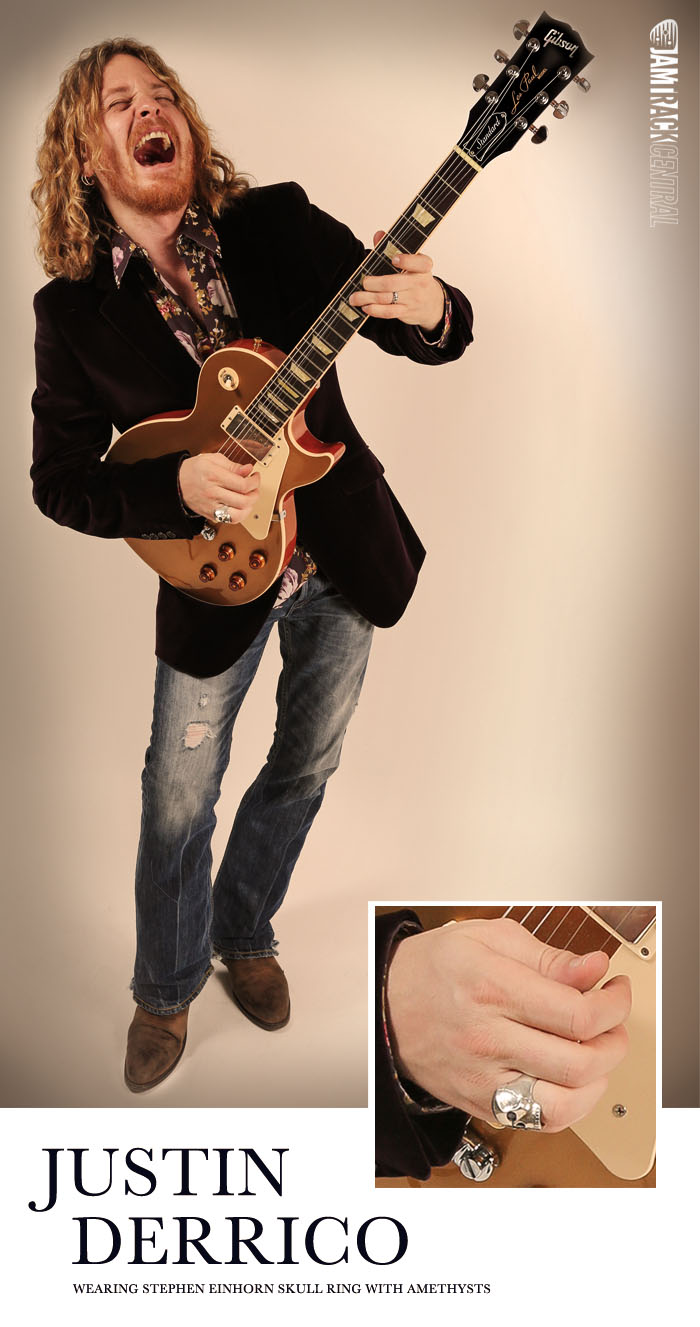 Justin Derrico lives and breathes Rock n Roll! His image, his playing, his tracks…. all seriously rock! Plus, he is used to playing live in front of hundreds of thousands of people every week with his gigs as the lead guitar player for Grammy award winner and worldwide superstar Pink and as the main lead guitarist on the hit US TV show The Voice.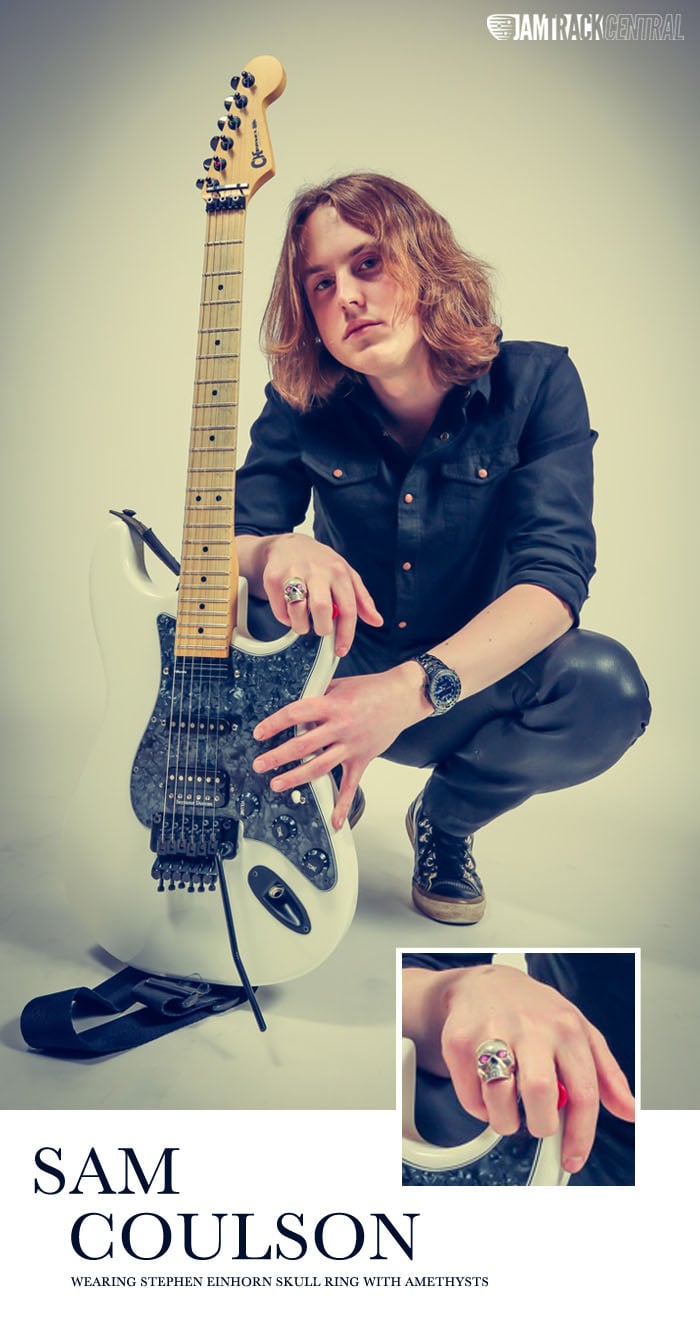 Sam Coulson is widely regarded as being at the forefront of rock guitar in the UK and recently landed the sought-after role as guitarist in the stadium-touring band Asia. His playing retains maturity and taste due to his deep understanding of the blues and flare for melody. Sam is a big player with a big future!
Our skull rings are all handmade in our London workshops in a variety of solid precious metal options including solid sterling silver and 9ct yellow gold. You can also add precious stones to the eyes of most of our skull ring designs. Options include amethysts (a la the above), diamonds and rubies. Shop online or come and visit us at our London jewellery shop. We'd love to see you!