Johnny Depp, Tim Burton & Stephen Einhorn Attend European Premiere Of Dark Shadows
Last night we made our way down to London's Leicester Square for the European premiere of Tim Burton's Dark Shadows film (just your average Wednesday night).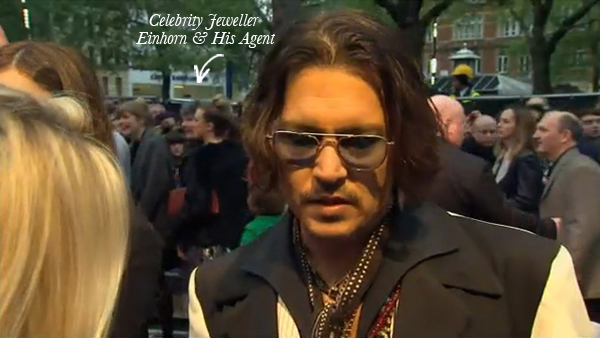 It was a very glamorous event and as Designer Einhorn and I walked the red carpet we were brushing past the films leading men and women, including Johnny Depp, Michelle Pfeiffer, Chloe Moretz, Bella Heathcote, Eva Green, Helena Bonham Carter and the main man himself – Tim Burton.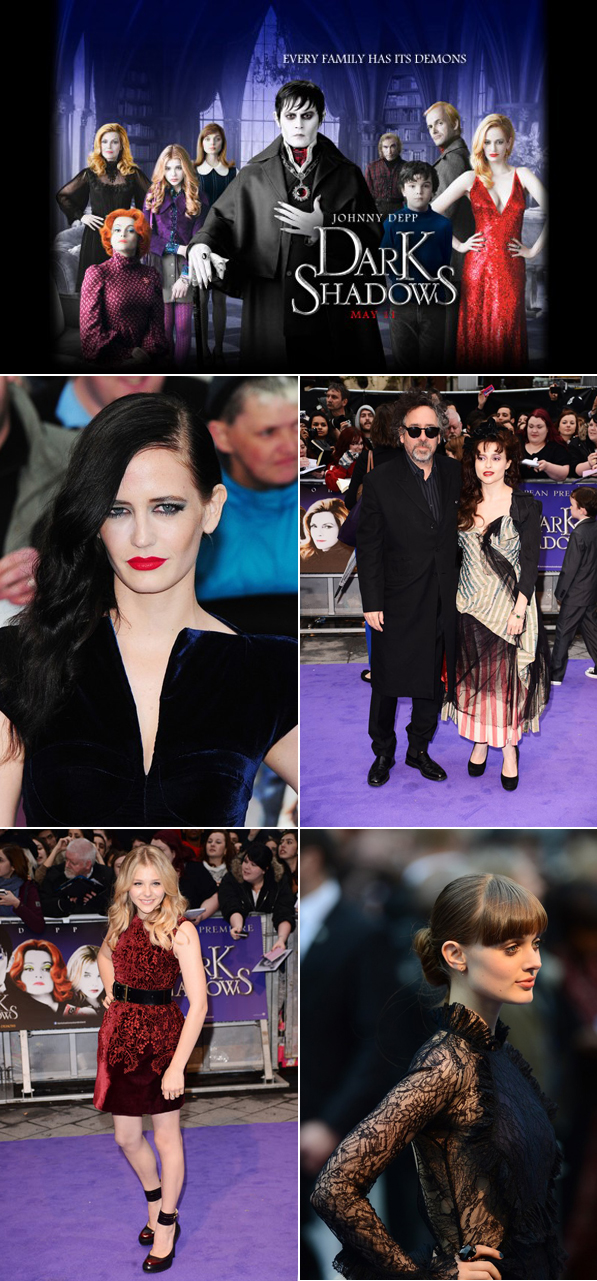 There were literally hundreds of screaming fans waiting to catch a glimpse of Depp, who didn't disappoint them. He spent absolutely ages greeting people, having photos with them and consoling the ones who it all got a little too much for…
The movie adaptation was based on the cult US classic TV series Dark Shadows and is a comedy/ horror film centred on Depp's character Barnabas Collins, a vampire who awakens after 200 years to find himself in the strange world of the 1970's. Of the initial idea for the film, Depp told the press that he and director Tim Burton had a very specific motivation and vision. "Tim and I talked early on: a vampire should look like a vampire. It was a rebellion against vampires that looked like underwear models."
Well…there was no danger of Johnny Depp's character Barnabas Collins looking like an underwear model that's for sure. There is something weirdly alluring about Barnabas and his wardrobe is totally flawless (as is every character's wardrobe in the film – there's a reason why costume designer Colleen Atwood has won so many Academy Awards) but at the same time he's pretty odd looking and those fingernails are really creepy.
But why were we at the Dark Shadows premiere I hear you ask? Well, we were there because of the work Stephen has done for the film – an exciting project that he really enjoyed working on. He was commissioned to make the ring which Johnny Depp's character Barnabas Collins wears in the film (it's in almost every shot – we were all very proud!), a fish keyring for Eva Green's character and a key pendant necklace. All the jewellery Stephen made for the Dark Shadows film was incredible but his favourite piece was the ring –
"The ring looks like an old heirloom plundered from a pirate ship. It was great to see it acting alongside the very charming Mr Depp"


The Dark Shadows film opens on May 11.