Our London: The Delaunay
I seem to have unwittingly joined a tea club. It has been a slow and very enjoyable thing all started with a birthday gathering of selected ladies at the Connaught Hotel. We had such a good time that we fixed another date and last Saturday we went to The Delaunay on the Aldwych.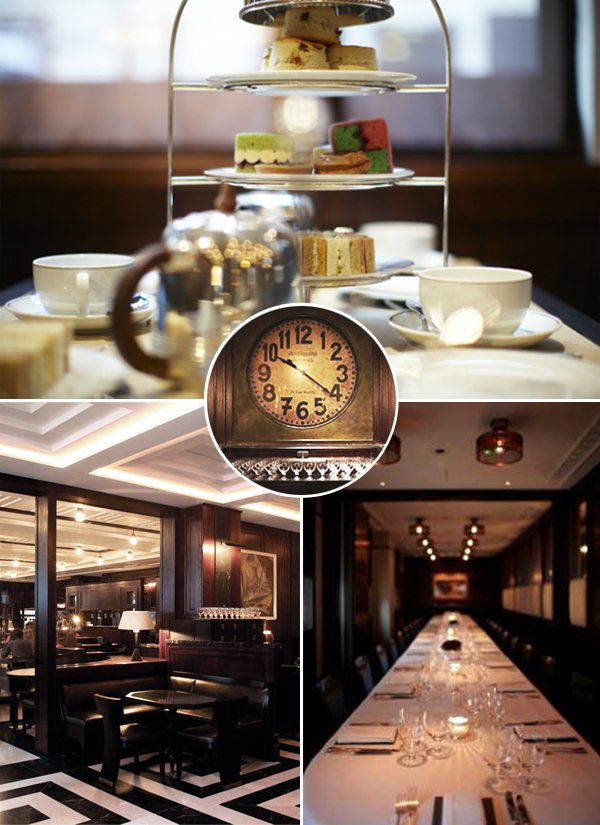 The tea was excellent, lovely finger sandwiches with all the classics included, salmon, egg mayonnaise, cucumber and ham daintily layered on a classic tall cake stand. The cakes were delicate and beautiful but not quite as good as the cakes at the Connaught, but then the Connaught is twice the price. We had warm scones that were nice but definitely not as tasty as I thought they should have been. They were just ever so slightly 'Mr Kipling', if you know what I mean?
The company was great and our afternoons always involve alcohol, which seems to really help you get to know the people you are with… I also think that at the end of a busy week it's very necessary to have bubbles when treating yourself – it doesn't have to cost an arm and a leg! We asked for sandwich refills and received them, which is always a sign of a good afternoon tea. What you don't want is refusal, this just makes everyone feel like a greedy pigs! (which of course we are, but you don't really want the waiter to point it out!)
The staff were very friendly and not at all snooty. The place was incredibly busy and we were told when we booked that we would only have two hours at the table. We would have stayed and carried on but there was nowhere else eight of us could go, it's probably a lot easier to hang around mid-week.
The place is absolutely beautiful, very old style design influences with lots of brass and polished wood, and waiters/waitresses in long white aprons. The best thing of all is it's Viennese so you can have whipped cream in your coffee or chocolate and you can eat a schnitzel the size of your head! What more could you ask for? Next venue The Savoy…can't wait.