Our Precious Metal Jewellery Guide: Rose Gold – Rich & Warm
'A rose by any other word would smell as sweet…' Juliet was of course talking about her Romeo, and she was right, after all, what's in a name? Well, the rose we use here at Stephen Einhorn does indeed have several names – rose gold, red gold, and pink gold. But we'll stick to the blustery softness of 'Rose.'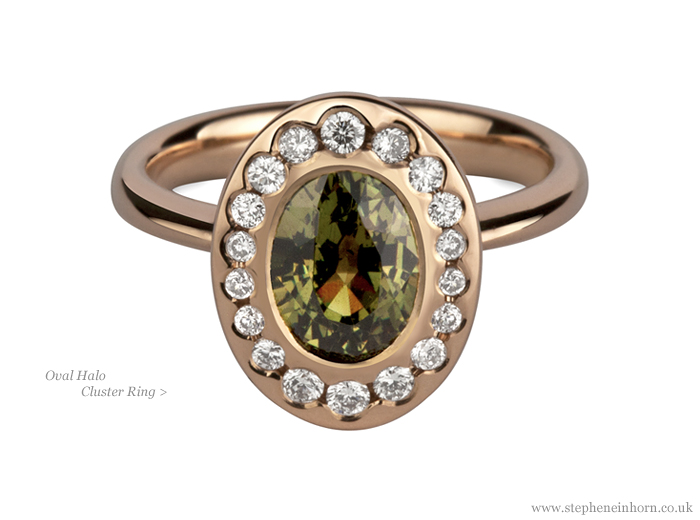 What is rose gold?
Pure gold is too soft to make jewellery from so it is mixed (or alloyed) with a variety of other metals to increase its durability (24ct, 18ct, 14ct and 9ct represent the different percentage of gold content in a piece of jewellery) and with this alloying process it was discovered that not only the durability could be altered but the colour also.
Just as white gold has palladium added to it and yellow gold has a variety of other metals, rose gold is made by mixing raw gold with copper, which adds colour to the metal and depending on the carat i.e. the amount of pure gold used, gives it hues ranging from soft pink to a deeper red. Rose gold contains the same percentage of raw gold as white or yellow gold (all three being mixed with different metals to give the desired colour). Its hallmarks are 375 for 9 carat, 585 for 14 carat, and 750 for 18 carat. These numbers translate as percentages of gold in the mixture: 37.5%, 58.5% and 75% and are the standard used by the British Assay Office which tests the validity of the metal carat and stamps it along with our makers mark (an SE in a small square box) to authenticate its quality.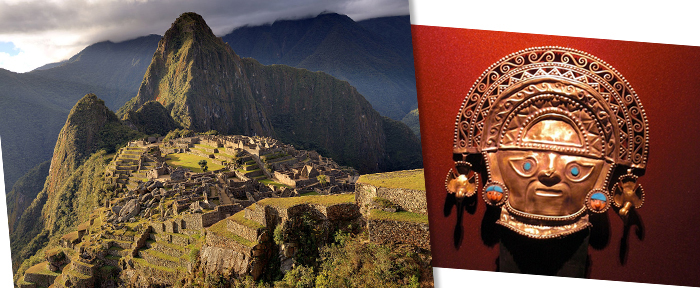 Rose gold is a beautiful, rich, warm gold that has been used and admired for centuries. Greco-Roman texts often refer to the colour of gold as red, leading scholars to believe that this ancient civilization had developed a very similar method to colouring gold as jewellers use today. Aztec and Inca tribes also coloured raw gold with copper as well as other metals, producing a vast array of shades, though historians are unsure if the colours their work produced were accidental or deliberate. Such was its popularity in Russia in the mid nineteenth century that for a while this versatile precious metal acquired another name – Russian gold, and even, when used in bullion – Crown gold.
With many names, and popularity in many corners of the ancient and modern worlds, rose gold has come to represent a wonderful bridge between antique and ornate, modern and simple. These soft, rich colours compliment precious stones perfectly, whether it is pairing the soft pink rose with the deep red of a ruby, accenting a sparkling white diamond, or being used in striking contrast with a blue sapphire or green tsavorite. Because of the metal's versatility when it comes to design, and the fact that its warmer hues suit a variety of skin tones, Stephen Einhorn has been using rose gold in his men's and women's jewellery collections for nearly 20 years.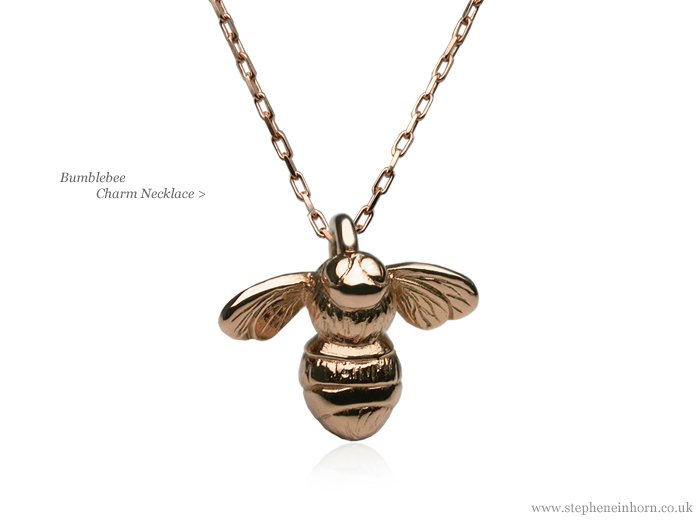 Rose gold is not just for Valentine's Day jewellery – though our Raspberry Heart charm necklace pave set with 33 tiny diamonds is gorgeous.  Rose gold is perfect for wedding and engagement rings that are worn everyday, too. The copper lends the gold its durability, making rose gold hard enough to be used in jewellery that is destined for heirloom status.
With each carat there is a slightly different percentage of copper to gold, meaning that the lower carats are redder in colour, whilst the higher is slightly less red. Even so, all carats are just as well suited to masculine designs – especially when used with other metals, such as the titanium Metal Geo ring in Stephen's men's jewellery collection – or feminine designs when used in a timeless yet contemporary engagement ring such as the Halo 4 Cushion Cluster ring. Rose gold is easy to look after, you can polish it with one of our gold polishing cloths, or you can have it professionally re-polished by our jewellers here in the Stephen Einhorn London workshops.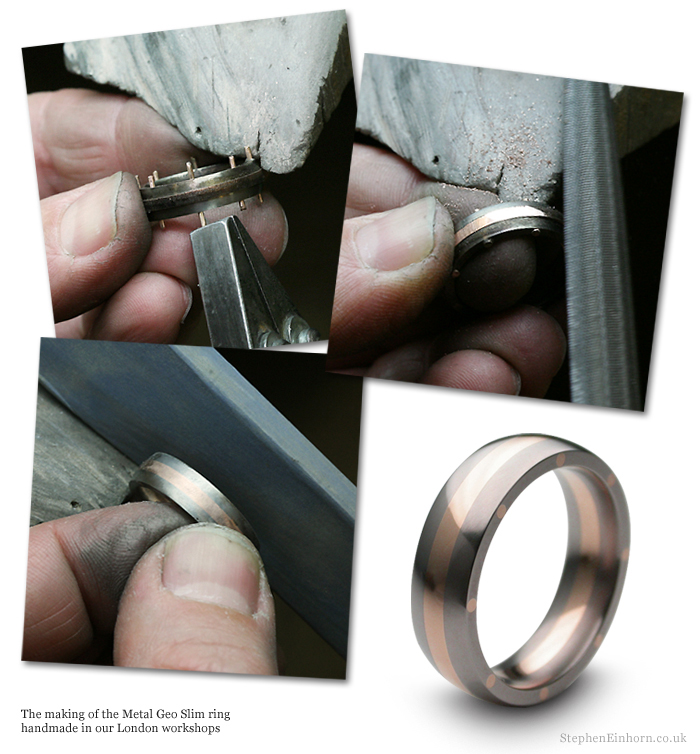 The majority of the gold we use here in our workshops is recycled or reclaimed, and refined, and customers even have the option of choosing to buy Fairtrade and Fairmined gold – all desires are catered for. Although you will never want to take off your jewellery once you have its luscious smoothness on your hand, rose gold, alongside its coloured counterparts, is always a wise investment as the price of gold rises over a sustained period of time. What's not to love?
There are many technical reasons to choose rose gold – its durability, its value, its ancient history, but the main one is its gorgeous, rich, warm colour. Rose gold really does look fabulous, and its tones even contrast beautifully with the other precious metals used in Stephen's designs – platinum, palladium and of course white and yellow gold – giving you even more choice. This is really a precious metal to hold and touch and sigh over. Come and visit our shop, we'll make you a cup of tea and you can lose yourself in its luxuriousness. Whatever its name…
Most of our jewellery designs can be made in rose gold (simply use the metal drop down menu on each product page) but you can also take a look at some of the men's rose gold jewellery and women's rose gold jewellery designs that we particularly love!