Our Precious Stone Jewellery Guide: Beautiful Emeralds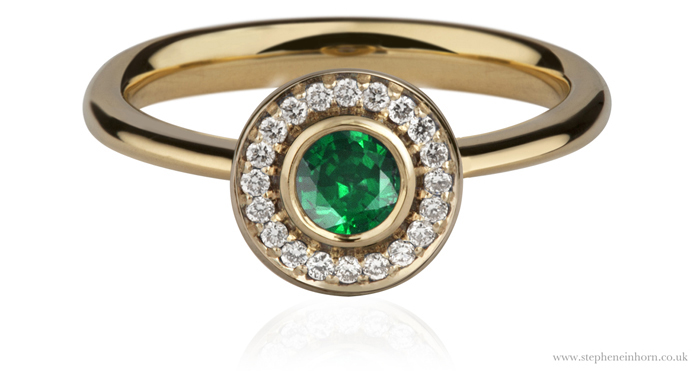 Emeralds are very beautiful stones and the rules that apply to diamonds do not apply to emeralds, for instance… if an emerald has inclusions in it it doesn't devalue the stone in the same way that it would a diamond. In fact inclusions in an emerald are expected and called 'Jardin' because they can look 'mossy'. An emerald without inclusions is a very rare thing. Most inclusions in emeralds are so big they can be seen with the naked eye. The other quality that adds to an emeralds value is the clearness and type of green that a stone has. A very clear, very green emerald is a valuable stone. An emerald is part of the beryl group of stones. If the natural colouring agent that has been present as the stone grows is chrome then that creates a very green valuable emerald. If the natural agent is vanadium then that stone although very beautiful is classed as a green beryl and not an emerald.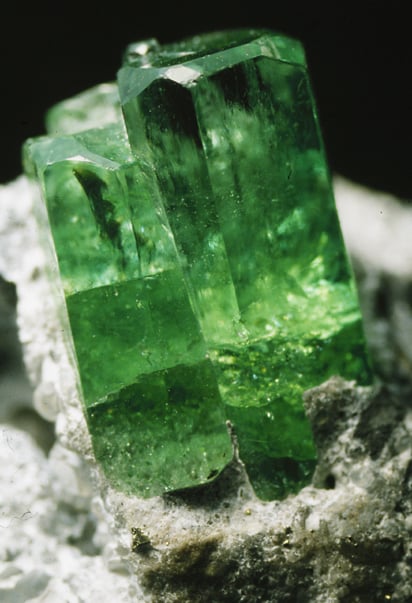 Emeralds are found in seams in limestone and mostly mined in the Colombian Muzo mine northwest of Bogota or in Brazil in Salina, Goais, Minas and Gerais. Stones mined in Brazil are lighter and of a more yellowy green. Emeralds are formed of long crystals which is why the emerald cut was developed. The emerald cut has many fewer facets than a diamond to take into account the long crystal formation, and again this is another big difference between a diamond and an emerald. If a diamond is cut really well and has many facets that adds to the beauty and value of it, whilst this is not true of an emerald.
Because emeralds are more brittle than other stones it means that they have to be taken care of during normal daily wear. The design of an emerald cut normally means that the corners of an emerald are faceted, thereby allowing a relatively safe place for the claws of a ring to be set. The brittleness of an emerald simply means that the jeweller has to be extra skilled when polishing setting or doing any kind of work on it.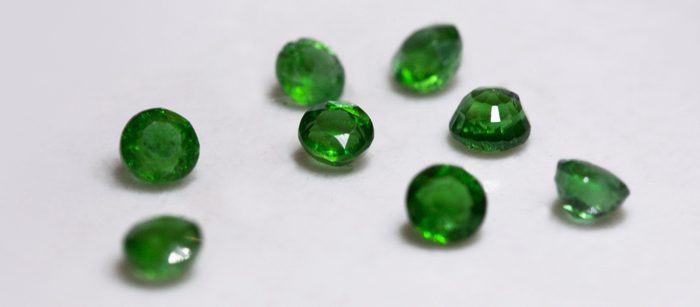 Emeralds are a slightly softer stone than rubies and sapphires and quite a bit softer than diamonds. They can be scratched by other stones when rubbed together, but a diamond can only be scratched by another diamond. On the Moh scale diamonds are 10,  sapphires and rubies are 9 and Emeralds are 7/5-8 so still hard, but not as hard as a diamond.
Emeralds are quite often treated with oil to fill in minor inclusions or scratches in order to allow more light to travel through the stone. This is very common and perfectly acceptable because no foreign colouring agents are being introduced. The most common and oldest oil that has been used is Cedar wood oil and was used centuries ago by the Greeks who used oil to treat emeralds from Egypt. This treatment is not permanent and can be performed over many years to keep the stone looking lustrous and wonderful. In fact, if you have a piece of emerald jewellery baby oil can be gently rubbed on it to keep it looking lustrous.
The biggest emerald ever found is the Mogul Emerald  found in Colombia in 1695 weighing 217.80 carats. One side is engraved with Islamic prayers and the other with exotic flowers.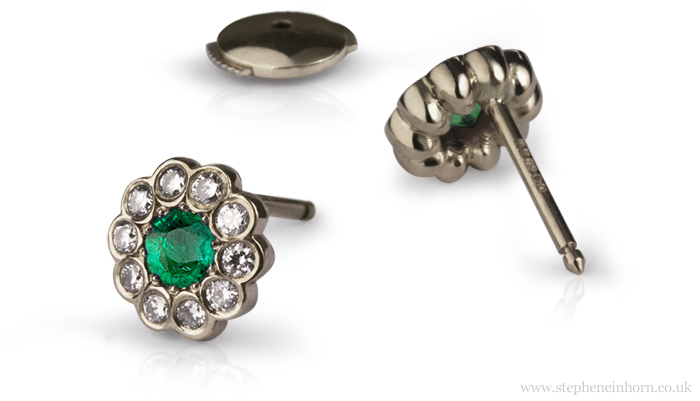 We are now offering emerald as a stone option within our men's and women's jewellery collections and are currently updating our website. In the mean time if you're interested in having a particular jewellery design made with an emerald but can't see the option available within the stone drop down menu please don't hesitate to give us a call on on +44 (0) 20 7359 4977 or email us at shop@stepheneinhorn.co.uk. We will do our very best to accommodate your requests!