Stephen's New Baby!
Well yes it had to happen, Stephen has a new 'best friend' in the workshop. No it's not a person I mean come on, it's a machine! When we first get a new bit of kit here in the Einhorn London jewellery workshops Stephen goes all moony and dewy eyed. He can't concentrate, he doesn't listen to anything that anyone says. He looses his appetite, he drifts about the workshop singing quietly to himself and if anyone goes near his new tool he turns feral and snarls and growls. We all laugh to ourselves because we know the routine. This new piece of equipment will soon have to learn to share Stephen's affections, just like the rest of us, when the next 'new one'  comes along, but in the meantime, you better watch out!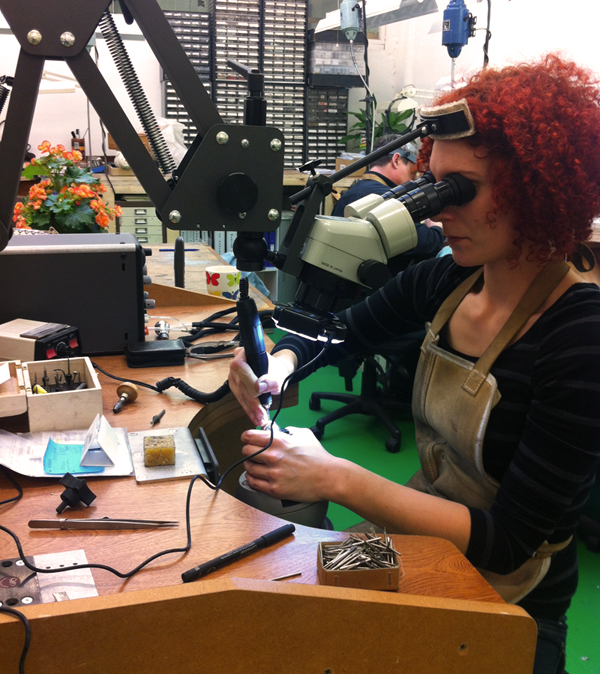 Anyhoo everyone has to take a lunch break so while he was down at Chicken Hut yesterday, Isabelle one of our fabulous jewellers sneaked a quick turn and set a magnificent Vixen diamond engagement ring in a palladium ring using our new microscope.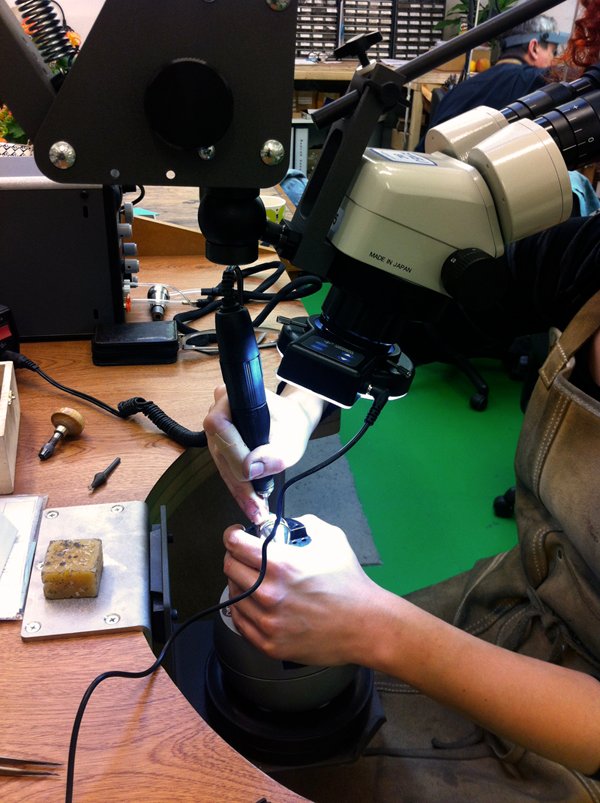 This new microscope is to the power of 24 magnification and will allow our jewellers to set the tiniest teeniest of stones, as well as doing the most marvellous engraving using a strange vibrating spiky needle type thing. (Can you tell I'm not a jeweller? I think I hide it quite well!)
Anyway we all love it almost as much as Stephen does because the possibilities for its use are really exciting, I've done my nails using it, it's amazing how big your fingers look!)
But the best thing is that we have the skills here at Atelier Einhorn to use this and make lovely things for all of you.