The History & The Enduring Style of Signet Rings | The Stephen Einhorn Blog
Did you know, signet rings have been used throughout history to create a signature for the wearer.
Signet Rings have a long history
The signet ring is named after the French signét for 'small seal' and the Latin signetum meaning 'sign.' Signet rings have been used throughout history to create a signature for the wearer, impressing a seal into wax or clay and leaving a unique mark that was considered binding. If a gentleman's word is his bond, the signet proved the authenticity of that bond, and it looked damn fine doing it.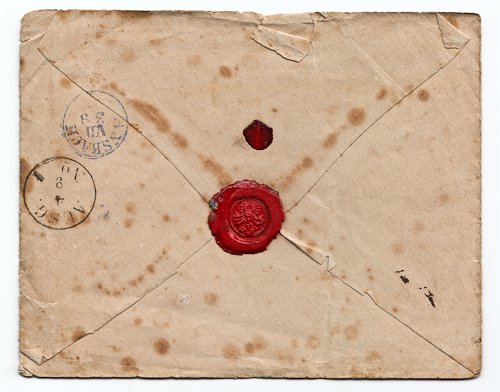 The use of signet rings dates back at least as far as ancient Egypt and can be seen from their discovery in some prominent tombs, also in Mesopotamia dating 3500 BC when people first started using them to authenticate business deals and documents. There are also multiple references to seals in the Bible which many historians surmise are signet rings. People in medieval times used signet rings to sign and seal documents and the practice became even more legitimised when King Edward II ascended to the throne of England in 1307 and declared that all official government documents had to be sealed with the King's signet.
Such illustrious signet rings bore the crests or emblems of the family of the wearer. They were a way not only to sign a document but to demonstrate your heritage. Only the most distinguished of families had a crest of their own to wear on a signet ring. Rings were not merely signifiers of family membership, they were also adopted by clubs and societies, each member identified by a flash of jewellery. In modern times when the rings are no longer used in an official capacity they are still often the mark of belonging and men and women alike will wear their family crests, even if they have no intention of pressing them into wax. In fact signet rings today are not always created with a design in relief or raised for the purposes of a seal, designers such as Stephen Einhorn can be far more imaginative in the way they represent someone's crest or symbol because they are not constrained by functionality. Signet rings can be made in two-tone precious metals such as contrasting golds, set with pavé stones or enamelled to create a coloured design.
Famous Wearers of The Signet Ring
Famous wearers of the signet ring include Steve McQueen, Michael Caine, Frank Sinatra, Prince Charles, Mercedes de Acosta and Sir Winston Churchill who was never seen without his solid gold ring. Add to this list a number of fictional icons such as the man from U.N.C.L.E. and several of James Bond's more stylish adversaries. Even The Green Lantern of DC Comics fame sports his own symbol on a signet ring.
Traditionally signet rings were passed down the family line: ancient heirlooms, nowadays traditions can be alluded to, as new heirlooms, like this set of bespoke family signet rings, are commissioned and created.  Wearers of the modern, contemporary style of signet ring can be seen in hipster bars and country pubs, pushing swings in the playground and pushing pens in the boardroom. These rings can sport a newly designed crest or be used to bring to life an old one, they can commemorate years of service to a cause or to a company, or even a new beginning.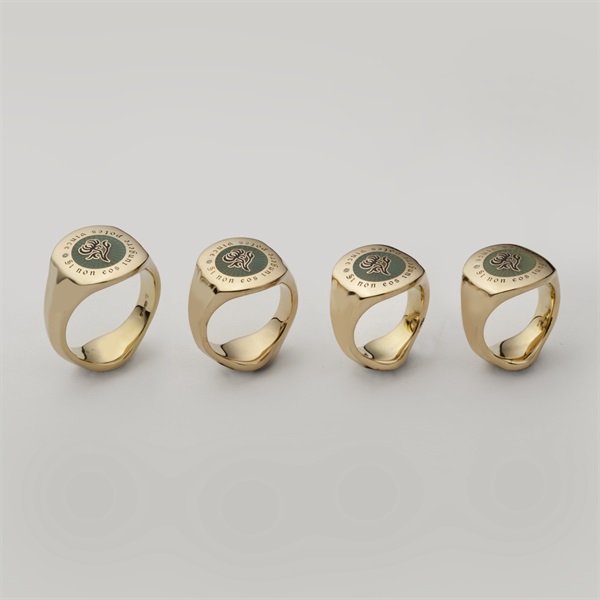 Where Should You Wear Your Signet Ring?
Is there a particular finger it should grace? The simple answer, of course, is no. Just as the ring can be designed to the wearer's exact specifications, it can also be worn on the finger of their choosing. Signet rings can be seen on pinkie fingers of both hands, on ring and index fingers, even thumbs. Traditionally since the Middle Ages they were worn on the pinkie, or little finger, on the non-dominant hand (so on the left hand if right-handed) making rolling in the wax used to form a seal possible without removing the ring. Now, though, rings are worn to replace wedding bands, as statement rings and teamed with contrasting jewellery for both men and women.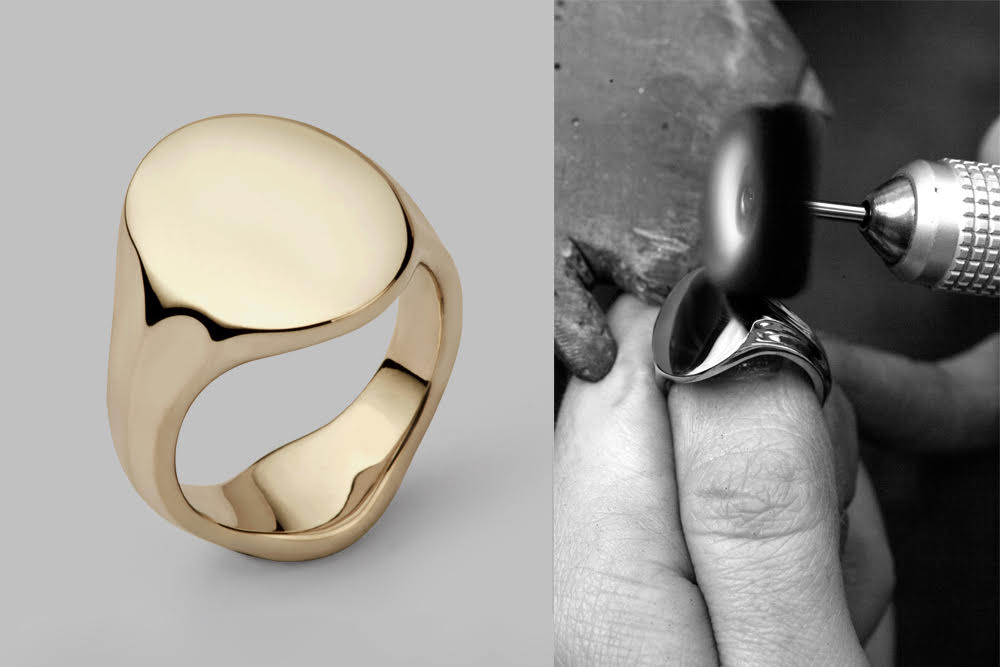 The Allure of The Signet Ring
Combining style and sophistication with legitimacy and gravitas, the signet ring is a unique piece of jewellery. Stephen Einhorn has always been particularly drawn towards signet rings, combining as they do his two passions for classic design and functionality. After all, what could be better than something that is not only beautiful, but could enable the wearer to leave their mark on the world? If you're looking for a statement ring with a modern design aesthetic, the signet ring is it. And who knows, it may even give you the impetus to start that secret society you've always longed for. No ring, no entry. It's all about exclusivity, after all.