Christmas Arrives At Our Showroom & Your Chance To Win Stephen Einhorn's Starlight Diamond Charm Necklace!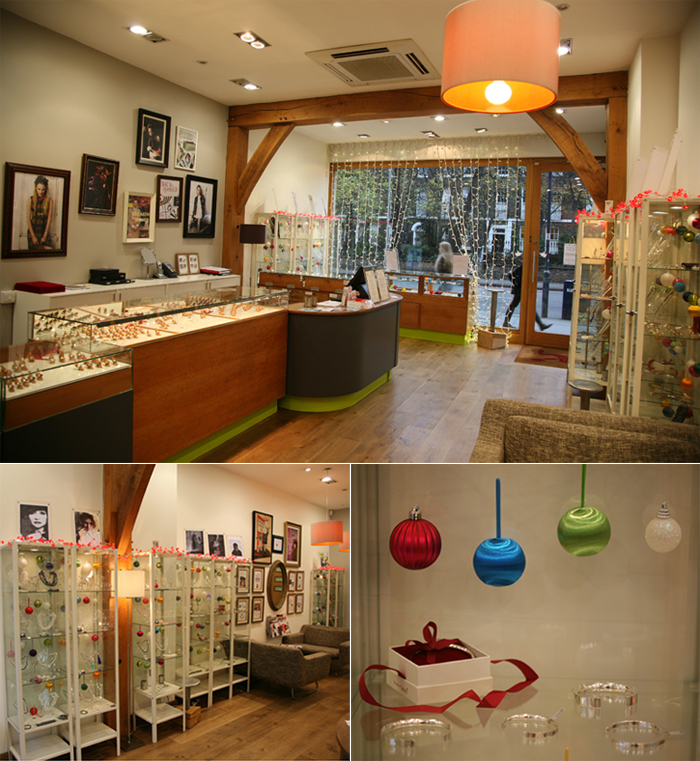 Christmas may seem to be a little way off yet but trust me it will creep up on you and bang – it's Christmas Eve and you're running around trying to get gifts for your loved ones (or maybe that last minute thing is just me!).
Anyway I digress… We've just put up our Christmas display in our London showroom and to celebrate we've decided to give one lucky person the chance to win our gorgeous Starlight charm necklace in silver and diamond from our women's designer jewellery collection.
To win this lovely charm necklace all you have to do is visit our Stephen Einhorn facebook page tag yourself in the photo of the Starlight charm necklace in our 'Win Stephen Einhorn's Diamond Starlight Charm Necklace' album and tell us what you love most about the festive season. We'll be choosing a winner on Friday 2nd December.
Good luck!