Ferrari World Abu Dhabi
Well it was drama all the way at yesterdays Abu Dhabi Grand Prix, which ended with Vettel winning the Formula One World Championship crown. But putting aside the issue of whether or not Vettel was a deserving winner or not, if you watched the final you couldn't have helped but notice the Ferrari World Abu Dhabi – the world's biggest indoor theme park. The homage to the world's most prestigious racing brand is the size of a small town so it was hard to miss it on the aerial shots.
We couldn't help but feel a burst of pride when we saw it, as it was our very own Designer Einhorn who was commissioned by the architects of the Ferrari World Abu Dhabi building, Benoy, to design and make a number of bespoke tie pins and cufflinks for the inauguration of this unique building. Here's an exclusive look at the clients initial artwork, the final tie pin design and testimonial. Plus the building itself, just in case you happened to miss it!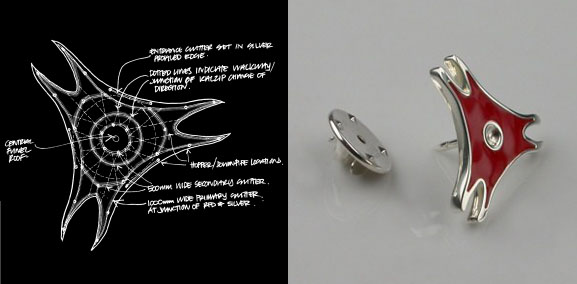 "The bespoke tie pin made by Stephen to celebrate the design of the Ferrari World Abu Dhabi is a stunning stylised interpretation and a great catalyst used to spark conversation at exhibitions and events. It's become a highly sought after corporate gift."
-Benoy architects.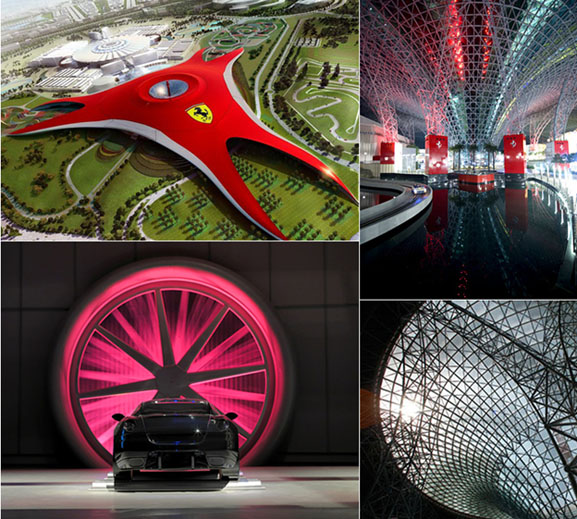 If you're interesting in having a bespoke Stephen Einhorn design commissioned for yourself, or as a corporate gift, visit our Bespoke Enquiry page.