Looks We Love: Brigitte Bardot
Brigitte Bardot is probably the sexiest of sex symbols along with her contemporary Marilyn Monroe who apparently she met in the toilets at a royal gala performance with a very young Her Madge (no NOT Madonna!). They never met again, but had a lot in common. The difference between them seems to be that Brigitte was educated and had parents that really cared about her. They were middle class people who had instilled in her a work ethic and a sense of discipline. These things are all fantastic if you want to rebel, it makes it nice and easy to be different. She trained originally as a ballet dancer.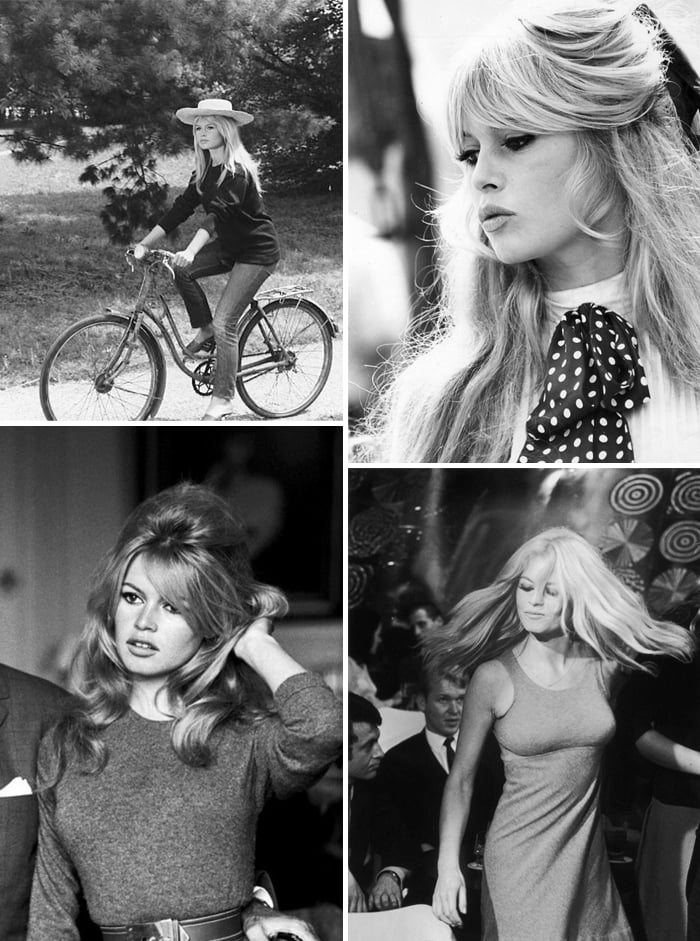 There are some fantastic clips of her dancing flamenco and she is good! Lots of great expressions of lusty passion, fabulous hand work and a lot of hair flinging and stamping. I'm not a flamenco aficionado but she looks pretty authentic to me!

She did the first version of  Je t'aime moi non plus with the lovely but crazy Serge Gainsbourg, but wouldn't allow it to be released. Jane Birkin replaced her. She was probably sick to death of her 'sex symbol' persona and realised quite rightly that this would have given her some very negative publicity.
Brigitte had an enormous influence on how women look even today, she really set the benchmark for 'sex kitten' in modern times. Everytime another model pops up with the same features they become incredibly successful. That pouty baby/women look with smokey eyes. Models who bear a more than passing resemblance to Brigitte are Julie Christie, Claudia Schiffer, and now Lara Stone – all absolutely gorgeous!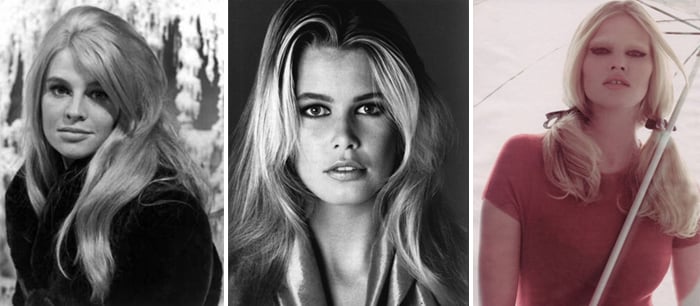 This is my favorite quote from Brigitte…."I leave before being left. I decide." In fact, she's  just like George W Bush because he was the 'decider' as well!
Our Bardot ring is one of Designer Einhorn's new women's jewellery designs and was heavily influenced by the wonderful Brigitte. Slightly 60's looking, voluptuous with lovely curves. It can be made in a variety of solid precious metal and stones options and you can buy it online or come and see it up close and personal in our London jewellery shop.