Our London: Big Ben, Bowler Hats & British Summer Time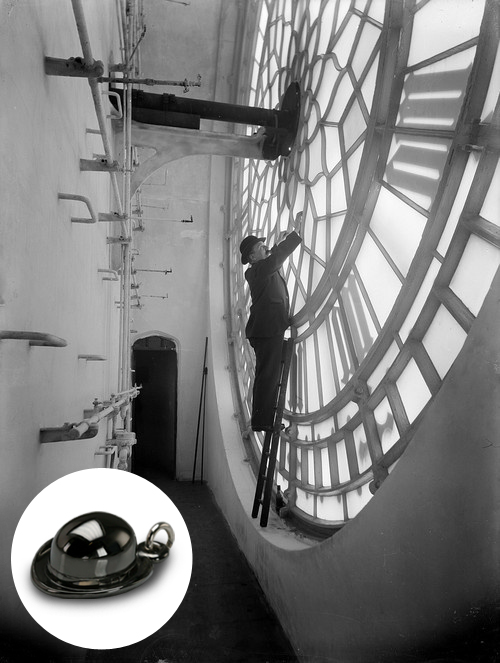 Big Ben, an iconic symbol of London, has apparently, or might move just a fraction (say the width of your finger nail) because of the new Crossrail link that is busy tunnelling away underneath it. Don't worry though it IS safe! And yes the Bowler hat is surely the only hat that may be worn by the man who puts the clock forward. Very English and very London, which is exactly why the Bowler Hat charm is part of our London charm collection. I only wish people wore these hats more because they are sharp!
Anyway, the clocks have gone forward and we are all totally discombobulated. Being thrown into British summer time while it is snowing outside seems all wrong! I look longingly at my new capri trousers and know that it will be at least three months before I slip my bare legs into those babies because it's COLD!
And while we are talking clothes, we all know at the point when we're being told to buy our winter threads it will be light until 11.00pm (hopefully) and we'll be in the middle of a heat wave walking around London in hopelessly inappropriate clothing such as bikini tops (ahem). Crazy… Then by the time it is actually freezing again we'll start receiving emails telling us to buy shorts and tees for our next summer holiday – it does my head in.
What is the matter with all these retailers? Surely we need to be able to buy clothes for cold weather when it's cold? Or is that just too crazy? I don't know.  Someone needs to stop this madness… Soon summer will be at Christmas…