Our London: Pigeons…
Our lovely colleague Tushar had a very exciting thing happen to him. It was so exciting that he kindly took photos for us so we could all join in the expectation of the big day… A pigeon started nesting in a flower pot on his balcony. She sat there for a while, quietly, and then a few days later laid two eggs. If you are a Londoner you will know that this is quite unusual, (not that the pigeon laid an egg obviously) but that the pigeon was nesting so close to humans. Tushar's little girls were very excited and the whole family watched closely over the days, but were careful not to get too close, after all everyone knows you mustn't touch wild birds.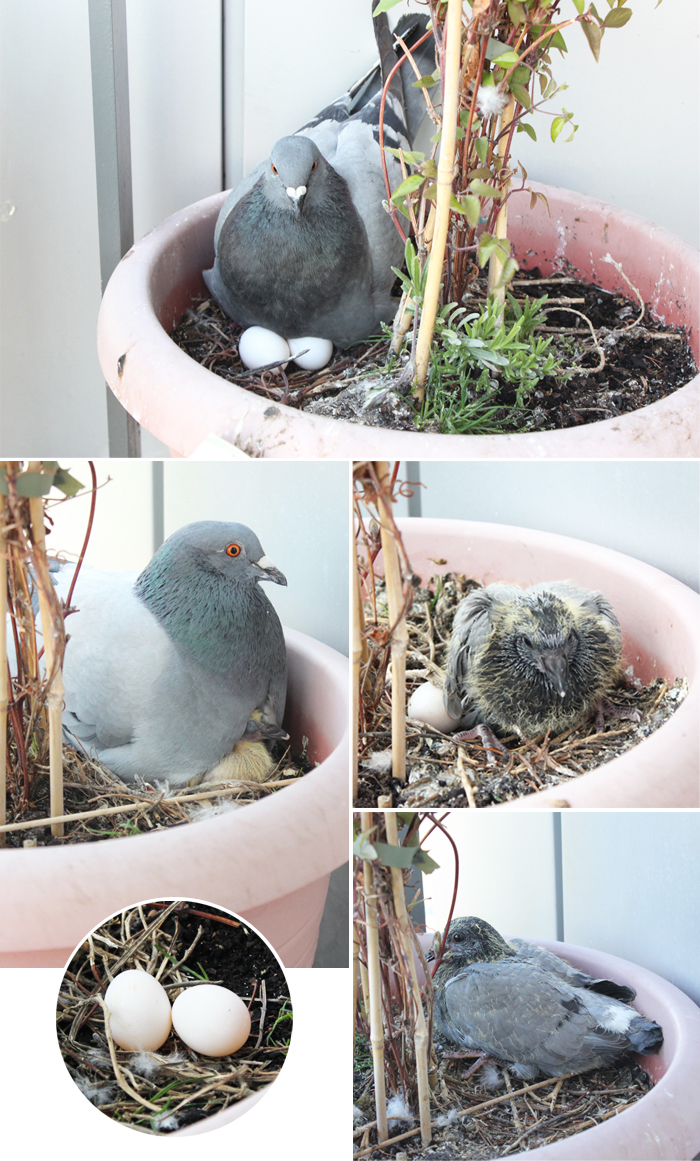 We all gave conflicting advice about how we thought the pigeon would want to be treated, including leaving cotton wool by the pot for cozy nest building, but of course it was all wrong. The pigeon just sat on her eggs with no other modcons to aid her, such as hot water bottles etc. Then to the familys delight one of the eggs hatched, and a gorgeous, fluffy baby pigeon popped out. Tushar documented all this for us and for you lovely people to see. Now that word has got out amongst the pigeon fraternity that Tushar's balcony is family friendly they seem to have a bit of a pigeon problem… oh well.
Here at Stephen Einhorn we have a rather lovely Pigeon pendant necklace and a beautiful London charm bracelet with a pigeon on it, which we made as the pigeon is so Londony, and we LOVE London!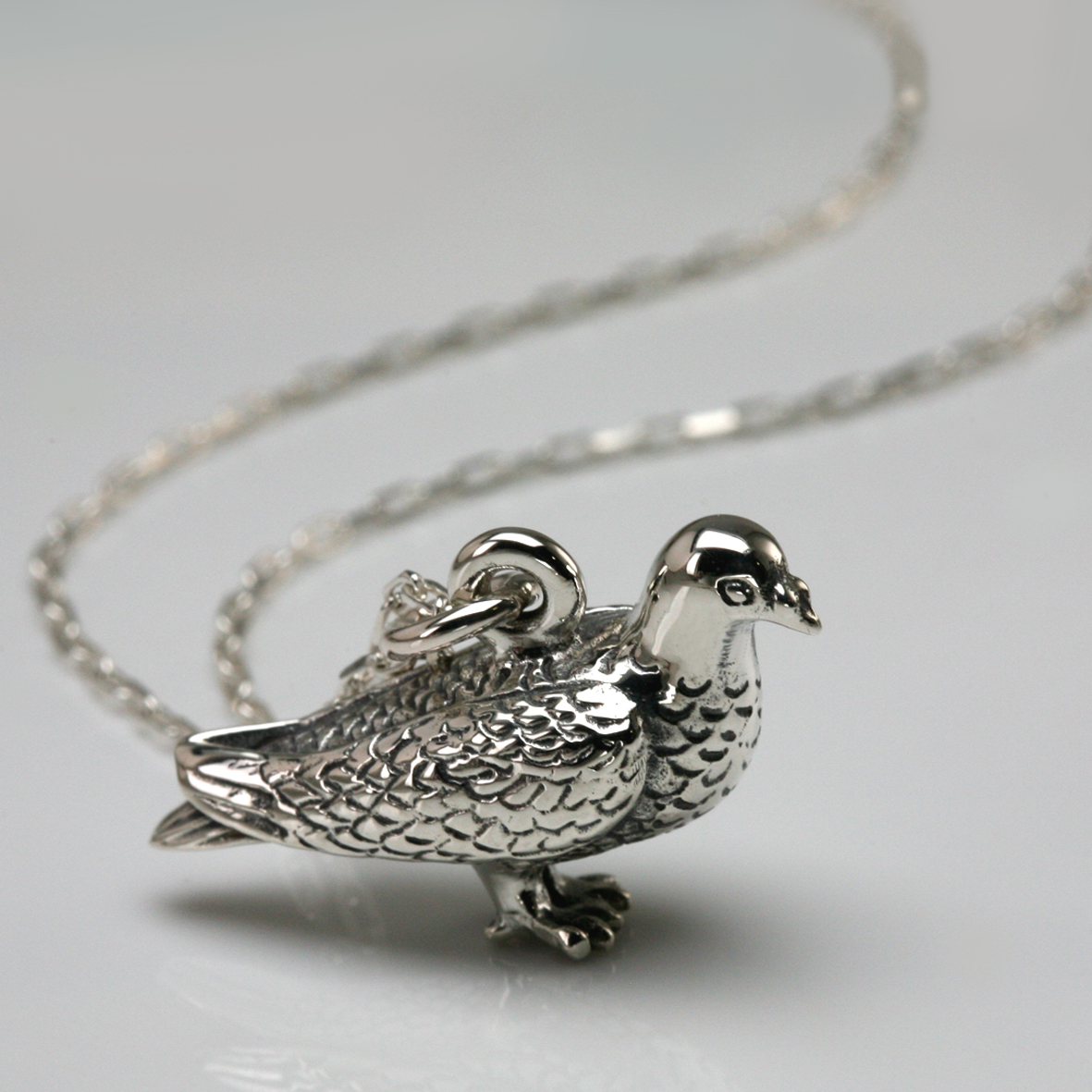 You can shop our London jewellery collection right here online or visit us at our London jewellery shop. We would love to see you.