Stephen Einhorn's Women's Jewellery in Diva Magazine
Take a look at Stephen Einhorn's Love bracelet in 9 carat yellow gold and diamond on the cover of September's issue of Diva magazine. What a fab shot!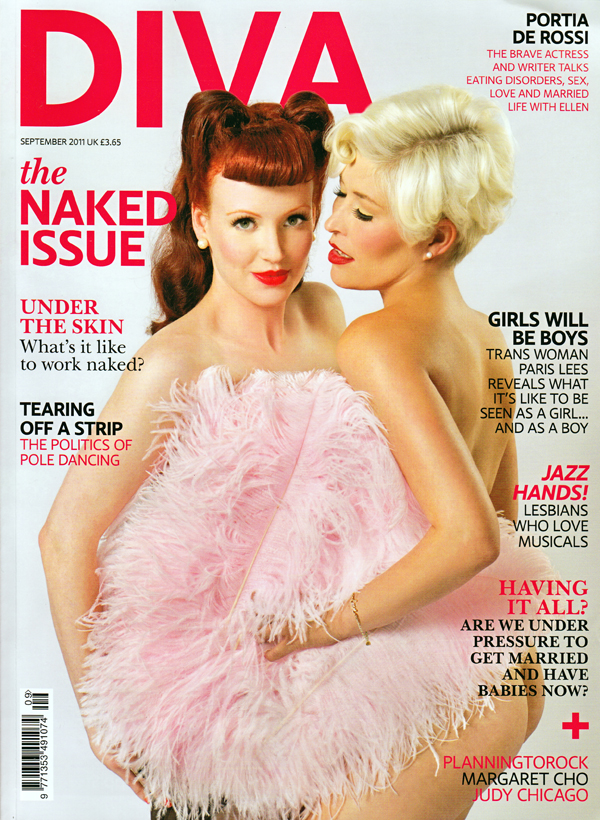 This month's issue of Diva is their annual Naked Issue, which is as you might imagine all about nudity. We love the angle they've gone for – inviting readers who work naked or with nudity to pose for them and tell the magazine how their jobs affect the way they feel about themselves. It's a really fascinating read and as part of the feature Anita Thomas an intensive care nurse is wearing Stephen's Slim pull bracelet in silver. We're so pleased she choose to wear one of our bracelets and really enjoyed reading her interview which is refreshingly honest and open.