August Birthstone Jewellery – Peridot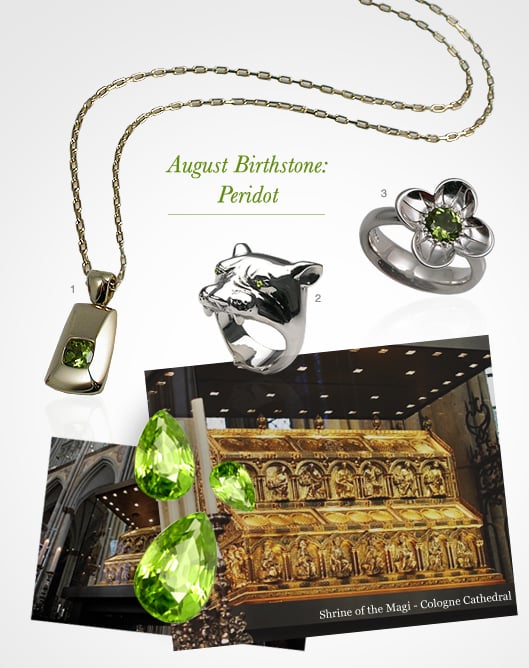 The August birthstone is peridot, which is associated with good luck, good health, peace and fame.
Peridot is one of the oldest known gemstones and has been found in jewellery dating back to ancient Egypt from around 2000BC. After the Roman era peridot was often used to decorate churches and one of the most impressive examples of this type of work can be seen at Cologne Cathedral, where peridots weighing up to 200 carats have been used to decorate the Shrine of the Magi.
The peridot is an unusual stone and one of the few gemstones that occurs in only one colour, with the intensity of the green depending on how much iron is contained within the crystal structure. We hand-select each peridot stone used in Stephen Einhorn's jewellery designs and source lively vibrant tones that compliment both cool and warm hued precious metals.
For a subtle nod to the August birthstone opt for Designer Einhorn's Lioness ring in silver with peridot eyes, or his delicious Cupcake charm in 9 carat yellow gold with peridot cherry on top. If you're looking for a design with a larger stone his Buttercup ring in silver and brilliant cut peridot is perfect.
Here you can view all Stephen Einhorn's August birthstone jewellery designs.
Designs above:
1. Vixen necklace in 9 carat yellow gold & cushion cut peridot
2. Lioness ring in silver & brilliant cut peridots
3. Buttercup ring in silver & brilliant cut peridot.