Christmas Jewellery Gifts At Stephen Einhorn London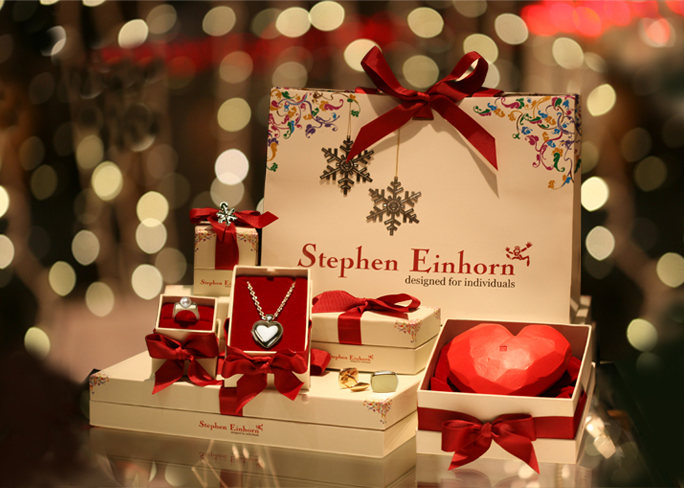 The Christmas lights are up in our London jewellery shop and we are starting to feel rather festive. However I'm also beginning to worry that I haven't done quite as much Christmas shopping as I should have by this time of year…
If like me you're a little behind and in need of some inspiration fear not, simply visit our online jewellery shop where you'll find a beautiful selection of unique handcrafted men's and women's jewellery gifts. Each design will be delivered in our Stephen Einhorn gift boxes, tied with ribbon and a personal message can be included on request. We ship worldwide and you'll also receive free shipping on all orders over £100.
Alternatively you can visit us at our London jewellery shop on Upper Street, Angel, Islington, N1. We'd love to see you… and don't forget we are one of the few British companies left who make everything on site. We can alter, we can revamp, we can service, and generally look after your cherished Stephen Einhorn jewellery. We pride ourselves on the highest levels of customer care and aftercare; with us it's a lifelong relationship.
If you're shopping for women's or men's Christmas jewellery gifts online and require a little help with your search for the perfect piece, please don't hesitate to give us a call on +44 (0) 20 7359 4977 or email us at shop@stepheneinhorn.co.uk. Our expert jewellery advisers have years of experience and will be able to demystify the wonderful world of luxury jewellery.