Happy holidays!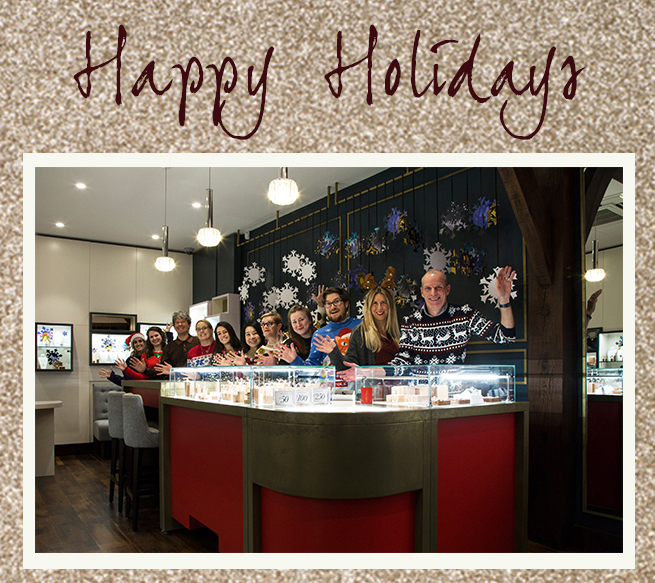 We've had a very exciting year here at Stephen Einhorn with our fabulous team working at full tilt. We would like to take this opportunity to thank you, our very highly valued customers for all your support throughout the year, and hope you will join us next year for what should be an eventful time one way or another! Let's just keep our fingers crossed that everything works out for all in the New Year and that includes absolutely everyone.
We would also like to wish you all a Happy Christmas full of peace and joy. See you all in 2018.
Our London shop, workshop and offices are now closed for the holidays and we will re-open on Tuesday 2nd January. We will process your online orders and reply to all emails and phone messages on our return. Don't forget that our returns period is extended until the 12th January 2018 for Christmas gift purchases made between 29th October and 23rd December 2017.