Has Anyone Seen Our Jeweller's Marbles?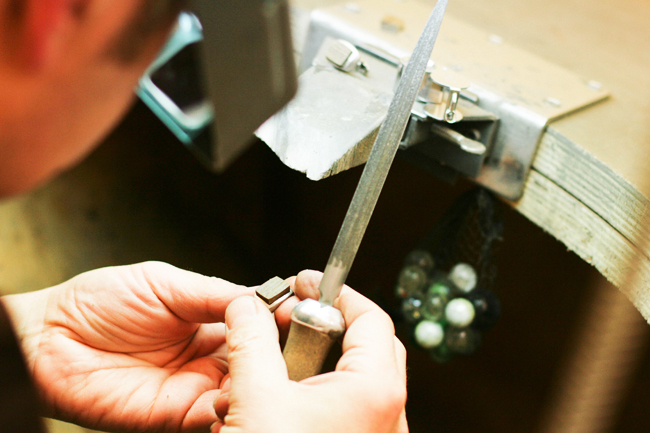 "A couple of weeks ago, with just a handful of bloggers I was invited to take a peek inside Islington jeweller Stephen Einhorn's shop and workshop. Not many people know that this is where all the shop's jewellery gets made…
With a fabulous skull collection, an exquisite range of cool chunky and delicate pieces and customers including Johnny Depp, Kylie Minogue, Charlize Theron among others, Stephen Einhorn has been making jewellery since 1995. A former advertising model-maker (we saw some amazing examples of Stephen's work, back in the day when everything was done for real), Stephen has also designed for other brands including Paul Smith, A Bathing Ape and Alfred Dunhill. Committed to responsible sourced materials for the jewellery, every part of the jewellery packaging is recycled – it took Stephen two years to source and develop this!"
Read the full write up and see more fab behind-the-scenes photos taken by lovely blogger Julia from Stylonylon during her recent Einhorn Towers tour.