Love Wins In The US & The World Celebrates!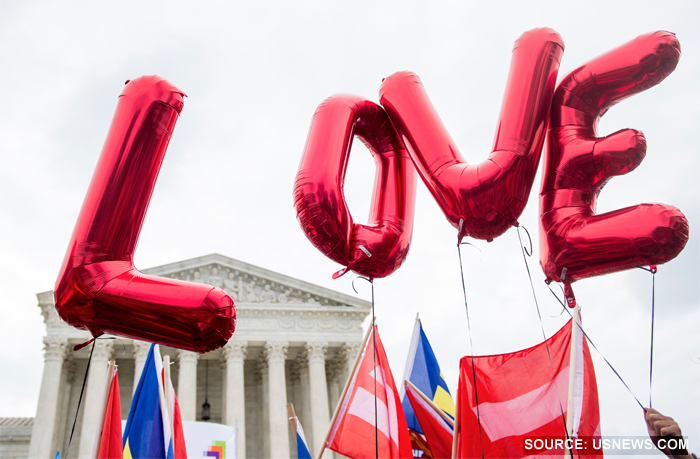 The concept of equality is a huge one – there is still a lot of work to be done and a lot of walls to be knocked down, but the weekend saw a huge one come crashing down when the Supreme Court declared same-sex marriage legal in all 50 US states. What a result! The celebrations worldwide were incredibly moving and show just how wonderful people can be. If you haven't already you should check out #LoveWins on Twitter.
The day after the ruling London's annual Pride Festival took place and the city was awash with rainbow flags as thousands of people came together, energised by both the result in the US and Irelands May referendum – two landmark decisions for LGBT legal rights.
The atmosphere here in London was incredible and so we thought we'd share some of our favourite snaps from the day with you…