Photo Friday: Get Lucky!
In the words of Daft Punk, Nile Rodgers & Pharrell Williams, we're up all night to get lucky! And to be very honest, with a dice like this in our back pocket the chances of it happening are very likely. I've even had a go on the Lottery…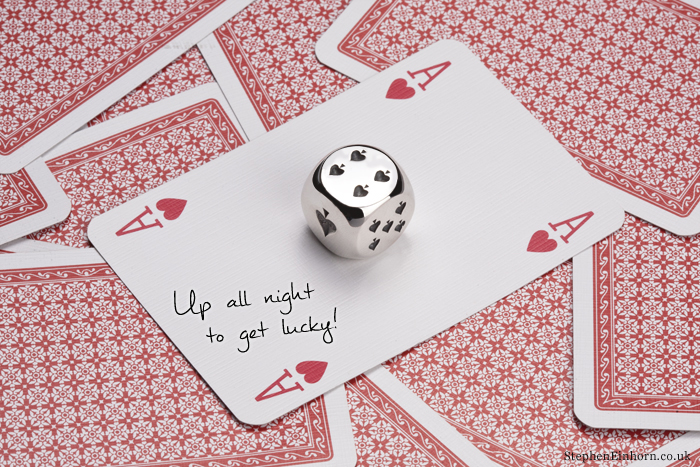 Our beautifully crafted High Roller solid dice (I know, I know, 'die…') is rather special and would make a brilliant present for a games player, although you may need a pair? This design is handmade in our London jewellery workshops and can be made in a variety of solid precious metal options including silver, yellow gold, palladium and platinum. You can buy our luxury dice online or at our London showroom.
For any questions or queries please call us on +44 (0) 20 7359 4977 or email us at shop@stepheneinhorn.co.uk
Take it away boys…